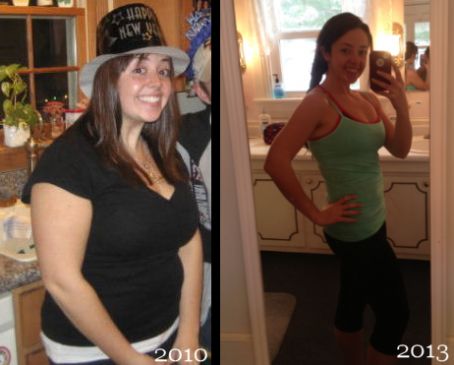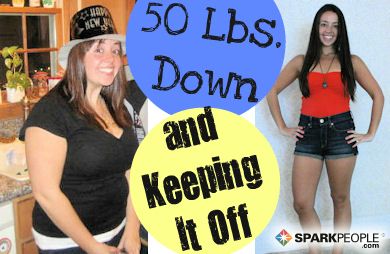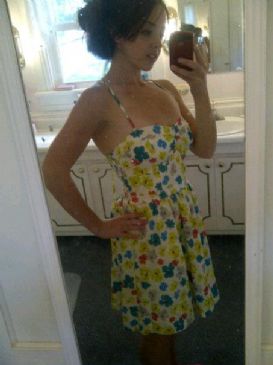 I have 34 pics in my gallery

Awards


50 lbs down! Goal reached!
I started a weight loss blog to reach out to others outside of SparkPeople. But still, check it out, leave comments, give me your thoughts! fitfoodieblog.wordpress.com/ (Copy & paste into address bar.)

My name is Kristen. I'm 23 and was born and raised in upstate NY. I was always a chubby person, but early 2010 I was the heaviest I've ever been at about 160 pounds (I'm barely 5'1", so I was considered obese) and couldn't take it any longer. I started to eat healthier and became ...
I started a weight loss blog to reach out to others outside of SparkPeople. But still, check it out, leave comments, give me your thoughts! fitfoodieblog.wordpress.com/ (Copy & paste into address bar.)

My name is Kristen. I'm 23 and was born and raised in upstate NY. I was always a chubby person, but early 2010 I was the heaviest I've ever been at about 160 pounds (I'm barely 5'1", so I was considered obese) and couldn't take it any longer. I started to eat healthier and became more active. It has been a long journey (2+ years) and quite the learning experience, and I wouldn't change a thing. On May 4, 2012, I reached my final goal of losing 50 pounds! Since losing 50 pounds, my body fat percentage has dropped by at least 15%. (I never did any measurements prior to losing weight. I was in denial of how big I was.) Right now my body fat percentage is around 22%, and ideally I would like it to be under 20%.

STARTING WEIGHT - 160 (February 2010)
150 (April 2010)
140 (June 2010)
130 (August 2010)
120 (December 2010)
110 (May 2012) - GOAL!

STARTING BMI - 30.2
CURRENT BMI - 20.6
SparkFriends

SparkTeams



My Ticker:
current weight: 110.0

Interact with KRISTEN_SAYS







Recent Blogs:

Profile


Member Since: 12/20/2008

SparkPoints: 72,175

Fitness Minutes: 32,909

My Goals:
2013 Goals:
- Say goodbye to "skinny fat" by concentrating on strength training more than cardio and eating as clean as I possibly can and reducing the amount of sugar I consume

- Run my first charity race

- I plan on taking classes during the Fall 2013 semester and taking the ACE exam Spring 2014.

My ultimate goal: Have my weight loss story featured in a magazine

My Program:
My plan as of now: Concentrating more on strength training rather than cardio. I'm still running but not as much. I burn 1,500+ calories per week.

I still measure and track my food. I'm eating between 1,500 and 1,800 calories daily, and I try to keep my carb/fat/protein breakdown at 50/30/20. I've cut way back on the processed foods and added sugar, and I try to eat as clean as I possibly can. I drink 8+ cups of water daily no matter what!

Personal Information:
I love to encourage and motivate others. I have a wonderful, supportive boyfriend. I've been a vegetarian for over eight years. I'm a huge Hanson fan. I love photography and art. And I'm a big Harry Potter nerd.

Profile Image