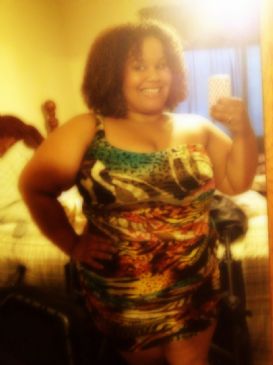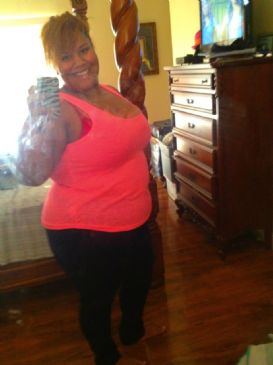 I have 27 pics in my gallery

Awards

~A New Day, A New Goal~
Hello,

I am Azetta.

I am twenty-two years old and STILL on the biggest journey of my life.

I've never been this determined before. I'm tired of thinking about losing weight and never doing anything about it. So now, I am just going to do something about it. FINALLY!!

Honestly, I am just starting over. I'm taking it one pound at time. It'll eventually add up right?

Wish me luck and luck I wish to you!

~The Hopeful/ ...
Hello,

I am Azetta.

I am twenty-two years old and STILL on the biggest journey of my life.

I've never been this determined before. I'm tired of thinking about losing weight and never doing anything about it. So now, I am just going to do something about it. FINALLY!!

Honestly, I am just starting over. I'm taking it one pound at time. It'll eventually add up right?

Wish me luck and luck I wish to you!

~The Hopeful/ Happy Go Lucky Azetta~
SparkFriends

SparkTeams



My Ticker:
Pounds lost: 14.0


Recent Blogs:

Profile


Member Since: 3/12/2010

SparkPoints: 2,139

Fitness Minutes: 1,115

My Goals:
Lose 60 LBS this year!

My Program:
SparkPeople!!!
__________________

Keeping a regular routine
__________________

Writing all that I eat down in a "food" journal (no matter wha!!t)
__________________

Blogging from time to time (on here about my progress, to stay motivative)
__________________

Journaling :DDD (for my own personal thoughts)
__________________

WORKOUT!!
Walk 1 Mile Daily
30 mins Hip Hop Abs
Jillian Michaels Kettlebell
Piliates
30 secs in plank position.
30 crunches (1,2,3-1)
10 Pushups
10 Lunges


Simply Because,
-- I - CAN - DO - THIS!! --



Personal Information:
I am currently living in Sacramento with my parents and older sister.We actually have lived here my entire life, and oh how I love this amazing city; I most of all love my family. Without them I would be nothing. At one time I use to know every last thing I wanted to do and become. If you asked my mother I had the answers to EVERY thing. Nothing was ever too much for me, Azetta, to handle. Psft, I mean, I am Azetta after all. Ask me now however, and I simply can say I have no clue what I want to do with this wonderful life I have been blessed with. Lately I have been going with the motions and hoping that something will jump out and bite me, well my interest that is. All I truly want is to enjoy life and be happy. Once and for all.

Other Information:
I am a benevolent person. I love people and enjoy making new friends. All I want is to succeed in life because I am ready to not try but to just do it.

-I am SO ready to meet the new Azetta.

2013 here get ready, because here I come!!

Profile Image