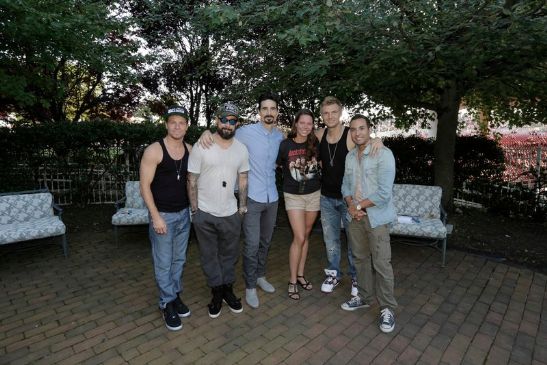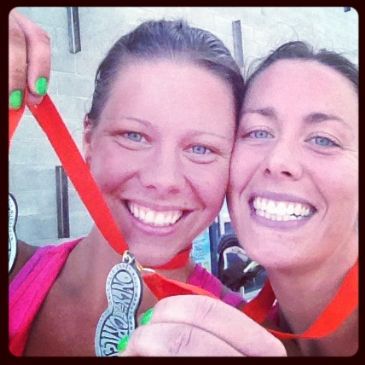 I have 23 pics in my gallery

Awards

30+ lbs gone and counting!
*In the past 3 years I have lost 30+ lbs, grown passionate about working out (well more like addicted), ran an 8K and ran a half marathon!

My OMG I gotta do this moment:
I have had 3 knee surgeries, during recovery of my last knee surgery (January 2009), I was winded on the stationary bike after 4 minutes and I was on a very low level. Also I saw a pic of myself and I did not recognize myself!! (It is in my photo gallery)

What I vowed to do:
**Track my ...
*In the past 3 years I have lost 30+ lbs, grown passionate about working out (well more like addicted), ran an 8K and ran a half marathon!

My OMG I gotta do this moment:
I have had 3 knee surgeries, during recovery of my last knee surgery (January 2009), I was winded on the stationary bike after 4 minutes and I was on a very low level. Also I saw a pic of myself and I did not recognize myself!! (It is in my photo gallery)

What I vowed to do:
**Track my calories
**Workout starting at 15-20 minutes of cardio. Before I started I told myself if the level I was on was too hard, it was OKAY to go down a level etc. that's what pushed me through at first
**started slow then gained the momentum to be fit and happy today :)


SparkFriends

SparkTeams



My Ticker:
current weight: 164.0


Recent Blogs:

Profile


Member Since: 5/6/2008

SparkPoints: 25,148

Fitness Minutes: 36,511

My Goals:
*135-140 lbs
*Feel more confident in a bikini

Completed Goals:
8K (5 miles) in a 10 min mile (Nov 2011)
Finish a half marathon (Sept 2012)
Size 6 jean (Feb 2013)



My Program:
Mon: 30 min cardio, shoulder, biceps, legs

Tues: Hour cardio, Abs

Wed: 30 min Cardio, triceps, legs, back

Thurs: 60 min cardio, abs

Fri: 20 min cardio, shoulders, biceps

Sat: Off

Sun: 30 Min cardio

*no eating past 9 pm
*Stay under 1,500 cals/ day
*Eat for fuel and energy, not cravings
*Always ask myself if this is worth it.

Personal Information:

I love cooking/baking

I love how sore i feel after a killer workout

I want sexy arms for my best friend's wedding and eventually my own



Other Information:
"Everybody cries, everybody bleeds no one ever said that life's an easy thing. That's the beauty of it, when you loose your way close your eyes and go to sleep and wake up to another day. . . You should know now that you are no alone."

"I will Carry You" by Clay Aiken

Profile Image