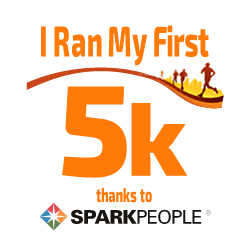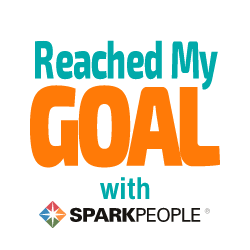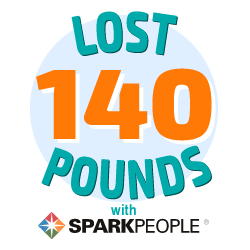 I have 11 pics in my gallery

Awards

Welcome to my little spark corner of the world!
Hey all... it was summertime a bit ago! Here are 75 things to do locally that I want to try right here in the Pacific NW, maybe next summer:

1. Take a dip in the old, spring-fed limestone quarry pool in Tenino for just $2. The pool opens July 4. 360-264-2368.

2. Take to the skies above Commencement Bay via parasail. Pacific Parasail flies daily from the dock near the Ram Restaurant and Brewery on Ruston Way. Flights are $70 per person ($60 for students and military ...
Hey all... it was summertime a bit ago! Here are 75 things to do locally that I want to try right here in the Pacific NW, maybe next summer:

1. Take a dip in the old, spring-fed limestone quarry pool in Tenino for just $2. The pool opens July 4. 360-264-2368.

2. Take to the skies above Commencement Bay via parasail. Pacific Parasail flies daily from the dock near the Ram Restaurant and Brewery on Ruston Way. Flights are $70 per person ($60 for students and military members) but kids 10 and younger fly free with a paying adult. Pacificparasail.net

3. Hike to High Rock Lookout near Ashford. The 1.6-mile hike is uphill but doable for most children if you take your time. The payoff is a fire lookout with an up close view of Mount Rainier. 360-497-1100

4. Visit the south end of Whidbey Island for perhaps the least expensive getaway in Island County. Camp at South Whidbey State Park, rent a bike or kayak in Langley, and grab a burger at the Shell Shack. Parks.wa.gov, halflinkbikes.com and whidbeyislandkayaking.com

5. Soak in Goldmyer Hot Spring in the Cascade foothills. Call ahead for reservations and road conditions. Only 20 visitors are allowed per day. Visiting the springs is $15 for adults but children are free. Goldmyer.org

6. Visit one of Washington's more than 1,500 waterfalls. Some can be reached easily by car; others require some hiking. For details, go to Waterfallsnorthwest.org.

7. Take the kids on their first backpack trip. A good first trip is the flat boardwalk hike to Cape Alava on the coast. nps.gov/olym

8. Take in some of the most colorful wildflower hikes in the state at Mount Rainier National Park's Paradise or Sunrise areas in July and August. nps.gov/mora

9. Hike into the Alpine Lakes Wilderness, some of the state's most scenic terrain. It is easily accessed – if you don't mind hiking uphill – from Alpental Ski Area at Snoqualmie Pass. 425-888-1421

10. Hang 10 in Westport, Washington's surfing capital. The small fishing town has two shops that rent gear. Steepwater Surf Shop offers lessons while The Surf Shop directs customers to locals who teach lessons. Westportsurfshop.com and steepwatersurfshop.com

11. Explore the Triangle of Fire. Fort Worden in Port Townsend, nearby Fort Flagler and Whidbey Island's Fort Ebey are now state parks but the remaining batteries make an epic playground for kids. Parks.wa.gov

12. Try a triathlon. The Cascades Edge triathlon June 19 in Enumclaw offers competitive races for veterans and a race specifically for first timers. Registration is $80. racecenter.com/cascadesedge

13. Local bicycle clubs offer rides most days during the summer. Just make sure you pick one going at a pace you can handle. Twbc.org and capitalbicycleclub.org

14. Tour the Aberdeen-based Lady Washington and Hawaiian Chieftain tall ships or sign up to sail on the ships as they make several stops around Puget Sound. The ships plan to visit Port Orchard (Tuesday-June 20), Gig Harbor (June 22-23), Olympia (June 25-29), Vashon Island (Aug. 23) and Tacoma (Aug. 24-29). Historicalseaport.org

15. Spend a weekend morning at Point Defiance Park when Five Mile Drive is reserved for skateboarders, cyclists, runners and others not using motorized transportation. metroparks tacoma.org

16. Explore the Quinault rain forest and wander among massive spruce, hemlock and Douglas fir trees. If your legs are weary, simply enjoy the 30-mile drive around Lake Quinault. nps.gov/olym

17. Hike up Mount Ellinor for one of the most scenic views on the Olympic Peninsula. This classic 6.2-mile hike climbs more than 3,000 feet so it might be tough for young children. Inexperienced climbers shouldn't attempt the final scramble to the summit. 360-765-2200

18. Spend a day hiking and exploring Rainbow Falls State Park on the Chehalis River or rent a campsite and spend the night. Parks.wa.gov

19. Visit a park, no matter what size, for a day or an hour or two. Among some of our favorite small parks are Adriana Hess Wetlands Park in University Place (good for little kids), Tolmie State Park outside Lacey (great views and a nice beach on Puget Sound), Sunset Beach in Steilacoom (good at low tide) and Twanoh State Park on Hood Canal.

20. Take flight from Tiger Mountain and glide through the skies above Issaquah with a paragliding lesson from Seattle Paragliding. Tandem flights are $175 on weekdays and $195 on weekends. seattleparagliding.com

21. The Vashon Island Strawberry Festival is highlighted by the Bill Burby 10- and 5-kilometer fun run and walk July 17. The $25 entry fee benefits local high school sports programs. The festival also includes a parade and carnival. vashonchamber.com/strawberry_fest.htm

22. Take an easy and educational hike as long as 4.3 miles at the Thelar Wetlands in Belfair. The flat trails are perfect for small kids or parents with strollers. thelercenter.org/wetlands

23. Spend an afternoon hiking or just taking in the views at Hurricane Ridge in Olympic National Park. nps.gov/olym

24. Try skimboarding on Puget Sound's beaches. The sport is fun to learn if you don't mind taking a tumble or two. Watch skimboarders first at Dash Point State Park or along Chambers Creek Road. Sporting goods stores sell skimboards for as little as $50.

25. Take on Mount Rainier National Park's famous 93-mile Wonderland Trail either as a one- or two-week adventure or simply spend an afternoon hiking a section. www.nps.gov/mora

26. This year marks the 100th anniversary of the Boy Scouts of America; consider signing your kids up. Forget that Cub Scouts now offer awards for playing video games; few groups do a better job of getting kids outside. The Girl Scouts have been doing much of the same for girls for 98 years. scouting.org or girlscouts.org

27. Rent a kayak and tour the Puget Sound. Olympia's Alpine Experience rents kayaks for as little as $35 per day. Tacoma's Backpacker's Supply has them for $40 per day. Alpinex.com and marmotmountain.com

28. Visit Layser Cave in the Gifford Pinchot National Forest near Randle. The cave was discovered in the ' 80s but it was used as a shelter more than 7,000 years ago. 360-497-1100

29. Salmon fishing off LaPush, Neah Bay and Ilwaco opens July 1, and the fishery opens July 4 off Westport. wdfw.wa.gov.

30. Hike to Packwood Lake in the Goat Rocks Wilderness. This mostly flat 9-mile hike can be done in an afternoon or it's a good place for an overnight adventure. 360-497-1100

31. Grab the bike, stroller or roller blades and hit one of the South Sounds' paved multiuse trails. Some include the Foothills Trail between Puyallup and South Prairie, the Chehalis Western Trail between Rainier and Lacey, and the Yelm-Tenino Trail. Piercecountytrails.org and co.thurston.wa.us

32. Visit Crystal Mountain to mountain bike, hike and watch construction of the state's first ski area gondola set to open this winter. Take a scenic lift ride ($5 for kids, $20 for adults) and make dinner reservations at the Summit House. Skicrystal.com

33. Rent a motorboat at the Point Defiance Boathouse Marina and try your luck fishing or just cruise the South Sound. $65 for a three-hour rental. 253-591-5325

34. Try a volksmarch, a walking event organized by local walking clubs. Many clubs have established routes walkers can use any time of year. Walk for free or $3 if you wish to earn credits toward volksports patches. Ava.org

35. Stevens Pass ski area has approval to start building trails for lift-serviced mountain biking. The ski area plans to have its first trails open later this summer. Stevenspass.com

36. Set up a base camp for hiking, fishing or other adventure in one of Olympic National Forest's rental cabins. The cabins are $50-60 per night and have room for four to six people. www.fs.fed.us/r6/olympic/recreation-nu/cab
ins_1.shtml

37. Climb to the crater rim of Mount St. Helens for the most striking view of the volcano's new dome. Only 100 climbers per day are allowed on the mountain so make a reservation before you go. Mshinstitute.org

38. Learn about wildlife at Keep Wildlife Wild Day at Mount Rainier on July 31. Speakers will talk about wildlife protection, and volunteers will staff kiosks to spread the message to other park visitors. 360-569-2211, ext. 3318

39. Take a 12-, 30-, 65- or 100-mile bicycle ride around Kitsap County on a hilly course that includes visits to Seabeck, Port Gamble, Poulsbo, Keyport and Silverdale. The Tour de Kitsap is July 25 and costs $20. westsoundcycling.com

40. Whether you like hucking yourself off backcountry jumps, riding single track or you're just learning to ride, the new Duthie Hill Mountain Bike Park in Issaquah has something for everybody. Evergreenmtb.org

41. Find a camp site with an unobstructed view of the sky to view the Perseid meteor shower. The best time is expected to be Aug. 12-13. Also on Aug. 13, if you look west after sunset, you'll see Venus, Saturn and Mars close to the moon, and the moon will be just a crescent.

42. The trails at Banner Forest near Olalla are capable of entertaining hikers, equestrians and mountain bikers. Be cautious. A bear attacked a cyclist here in 2007. kitsapgov.com/parks

43. Explore the mystery that is the Mima Mounds Natural Area Preserve south of Olympia. The origins of the mounds are unknown although there are theories ranging from Ice Age glaciers to aliens. A 2.5-mile trail loops through the preserve. Dnr.wa.gov or 360-596-5144

44. Even in the summer you're sure to get a rainy day or two. On days like these, South Sound has several rock climbing gyms that offer an outdoor experience inside. Edgeworksclimbing.org, verticalworld.com and warehouserockgym.org

45. Go fly a kite at the world's largest kite event Aug. 16-22 in Long Beach. The Washington State International Kite Festival offers a variety of events including demonstrations and a fireworks show. Kitefestival.com

46. Take a guided horseback ride in Elbe State Forest with E Z Times Trail Rides. Kids 5 and older can ride by themselves, owner Jeff Celski said. Rates are usually $35 per hour. Eztimeshorserides.com

47. Learn about the park's most noted characters during Shadows of the Past at Mount Rainier National Park. Actors perform along the Trail of Shadows at Longmire, July 10 and 24, Aug. 7 and 21. 360-569-2211.

48. Grab your GPS and take part in the Hood Canal geocache event June 27-28. There will be 30 caches released the first day and 20 the second. www.explorehoodcanal.com

49. Learn about standup paddleboarding. Azimuth Expeditions is offering an introductory course 6-9 p.m. July 6. The cost is $125. All the equipment is provided. www.lastwilderness.net/ dfazimuth-expeditions

50. Visit National Park Service, U.S. Fish and Wildlife Service, Bureau of Land Management and U.S. Forest Service locations for free on Aug. 14-15.

51. Ride the Tour de Pierce, with routes of 12, 30 and 50 miles; starts at Puyallup Fairgrounds Gold parking lot June 27; 253-798-4739 or www.piercecountywa.org/pc/services/recreat
e/tourdprc.htm.

52. Visit Vashon Island for a quiet getaway. Bike the island's hilly roads, go bird watching or just hang out at Point Robinson Park. vashonchamber.com

53. Try to catch the biggest fish and win the biggest prize at the sixth annual Point Defiance Marina/Ducks Unlimited Fishing Derby on Aug. 7; www.pointdefiancemarina.com.

54. Help celebrate Northwest Trek Wildlife Park's 35th birthday on July 17. www.nwtrek.org.

55. Go pick huckleberries. Start looking for these purple orbs of goodness in August. You can pick them on national forest land as well as Mount Rainier National Park. www.fs.fed.us/gpnf/recreation/huckleberrie
s

56. Take a bike ride around Puget Sound by joining the RAPSody Ride; the 170-mile ride starts and ends in Tacoma, with an overnight stay in Shelton, Aug. 28-29. www.rapsodybikeride.com

57. Learn about local marine life at a Harbor Wildwatch beach event at Gig Harbor-area beaches all summer. harborwildwatch.org

58. Gaze into the heavens with the experts during the Tacoma Astronomy Society's annual Astronomy Fair Aug. 28. www.tas-online.org.

59. Learn about "Critters, Climate, Conservation, and Change" during the summer lecture series at Nisqually National Wildlife Refuge on Wednesdays in July and August. www.fws.gov/nisqually

60. Help clean some of our ocean beaches during the Long Beach Summer Cleanup July 5. www.coastsavers.org/volunteer.html

61. Let the kids explore, play and learn when the new nature exploration area opens at Tacoma Nature Center around mid-August. 253-591-6439

62. Visit Stehekin at the head of Lake Chelan and walk the new trail to Rainbow Falls that features a more complete view of the 312-foot falls. www.nps.gov/noca/planyourvisit/stehekin.ht
m

63. Volunteer at your favorite park or with outdoor groups such as Washington Trails Association and Mount Rainier National Park Associates. The WTA offers one-day projects and weeklong work vacations. www.wta.org or www.mount-rainier.org

64. When the heat gets too much, head for the Hoh Rain Forest in Olympic National Park. While much of the 12 feet of rain the area receives comes in the fall and winter, its offers a cool summer retreat. There is an 88-site campground, multiple trails and a visitor center. www.nps.gov/olym

65. Attend one of the programs offered by Mount St. Helens Institute. The field seminar programs included guided hikes, astronomy and photography. www.mshinstitute.org

66. Spend a night under the stars camping. There are more than 4,000 campsites in national parks and national forests within an easy day drive of the South Sound. Throw in state parks, private campgrounds and resorts and the options are endless.

67. Visit the Ocean Shores Interpretive Center. Located at the south end of the peninsula, this center is very kid-friendly. Displays cover land and marine wildlife, the area's shipping history and a look back at the early days of Ocean Shores. www.oceanshoresinterpretivecenter.com

68. Take your children or grandchildren fishing. There are more than 34 lakes in Pierce and Thurston counties that are stocked with rainbow trout and other fish. wdfw.wa.gov.

69. Visit a state park. It's cheap way to spend a day, since parks no longer charge a day-use fee. There are almost 90 state parks within an short drive of Olympia and Tacoma offering everything from hiking to camping to fishing to exploring the state's past. www.parks.wa.gov

70. Go play at Capitol State Forest. The state Department of Natural Resources area covers 91,650 acres and includes seven campgrounds, five day-use area, 89 miles of motorized trails, and 90 miles of non-motorized trails. www.dnr.wa.gov

71. Visit a Puget Sound beach during low tides July 10-13. Good choices are Titlow Beach in Tacoma, Fox Island bridge, Kopachuck State Park, Quartermaster Harbor, Saltar's Point Beach, Frye Cove County Park and Potlatch State Park.

72. Fish for rainbow trout in the Cedar River, the prime trout stream on the west side of the mountains. The season is runs through Aug. 31. wdfw.wa.gov.

73. Take a horseback ride with Crystal Mountain Outfitters into the Norse Peak Wilderness or Wenatchee National Forest. A one-hour ride is $30, while a six-hour trip is $160. 509-895-9120, crystalmountainoutfitters.com

74. Take part in a Howl In at Wolf Haven outside Tenino. Event includes a short tour, children's activities and an ecoscavenger hunt. Scheduled for 6-9 p.m. Aug. 7, 14, 21, and 28. www.wolfhaven.org

75. Grab a copy of National Geographic's Central Cascades geotourism map. The map covers the area from Mount Rainier to Crater Lake and has information on 200 events and locations that offer a taste of the region. thecentralcascades.com

SparkFriends

SparkTeams



Interact with KITTYWASHINGTON






Recent Blogs:

Profile


Member Since: 6/1/2007

SparkPoints: 0

Fitness Minutes: 13,037

My Program:
The Abs Diet for Women

Profile Image