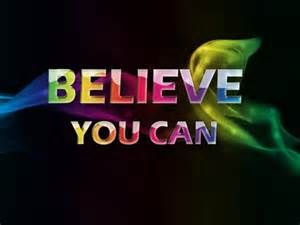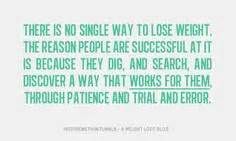 I have 31 pics in my gallery

Awards


Hard Work Always Pays Off!
January 1, 2015

It's a new year and time for new beginnings. I am looking forward to a wonderful year. Let's go! FYI: You can follow my journey on instagram too. IG: kibaisready

Update 12-31-14

I ended the year off strong. I started back up at the end/beg of Feb/Mar at my highest weight ever a whopping 326lbs!!!! I ended at 264 lbs for a total lost of 62lbs. Now that's what I am talking about! :)


(Update: 8-1-14)

I ...
January 1, 2015

It's a new year and time for new beginnings. I am looking forward to a wonderful year. Let's go! FYI: You can follow my journey on instagram too. IG: kibaisready

Update 12-31-14

I ended the year off strong. I started back up at the end/beg of Feb/Mar at my highest weight ever a whopping 326lbs!!!! I ended at 264 lbs for a total lost of 62lbs. Now that's what I am talking about! :)


(Update: 8-1-14)

I have been back on here since March 2014, but had decided to be incognito on here due to me feeling embarrassed and ashamed of the weight I had gained back. I finally decided to come out of hiding and is ready to make it happen again. I'm wishing you all success and happiness.

Kiba

9-20-13
Life is so hectic right now so I decided to take a Spark Break! Oh how I miss you all already an can't wait to return! Until then, you all keep making it happen! I'll try to pop in every now and then.

Kiba


(Updated 6/1/13)

The beginning of this year started off good for me then bam I just let it all slip away. I thought I was ready to start back up after having baby girl, but I really wasn't too much emotional changes, new job, and the list can go on. After doing BLC 21, I took a break and you know what happens when we take a break! I'm not dwelling on what I've erased, but moving forward with a Fresh Start! Let's finish this year off with a bang!


2012 UPDATE

My precious baby is here and I'm ready for my comeback! For a moment, I thought I wouldn't be able to return since I was so depressed after giving birth and feeling sorry for myself due to an unexpected delivery (Emergency C-Section) . All kinds of things were going through my head like the uncertainty of when my incision would heal, if/when I would be able to exercise, if this depression would last forever, etc. Now I'm doing good, feeling good, and ready to go.

2012 Introduction:

Hey Spark Buddies,

It's a New Year! We made it happen last year, but sometimes life throws us surprises. I was totally surprised to learn that I am pregnant! So 2012 will be working towards a healthy pregnancy for me and my unborn child. You all continue to make it happen!

Your Girl,

Kiba


2011 INTRODUCTION

Hi, thanks for taking the time to stop by my page. As I look back at my life, I can remember others including some of my family members calling me fat. It all started around the age of 12 or so� As I look back at those years, I really wasn�t fat just slightly heavy. I would love to be that size now :-)�

Like many of you, I have tried several diets� I was unsuccessful with all of them. I did gain something from those unsuccessful attempts and that�s with every unsuccessful attempt, I�ve gained knowledge. For the most part, I think people are unsuccessful simply because of the lack of knowledge�

I joined SparkPeople in October of 2008, but didn�t take full advantage of the site. I went MIA. I became fully active on Spark in June 2010 until October 2010 and lost 32lbs within 3 months�between October 2010 - December 2010, I hit a road bump. (Mainly due to me gaining weight once I started strength training) The quote that comes to mine is Maya Angelou �You do better, when you know better��

I now know that it�s normal for the scale to go up when you start strength training. It's easy to give up, but I am not doing it anymore. Remember, you might stumble, slip up, get side tracked, but it's up to you to dust yourself off and try again.
2011 will be a great year for me full of accomplishments
~~Kiba~~

2011 ACCOMPLISHMENTS:

COMPLETED HIP HOP ABS IN MARCH

COMPLETED 1ST 5K

SPARKPEOPLE MOTIVATOR 2011

DONE GIRL OF TODAY ON APRIL 22, 2011

DONE WITH SIZE 24, 22, 20

DONE WITH 250'S

DONE WITH 240'S

LEADERSHIP FOR BIGGEST LOSER'S CHALLENGES: MIGHTY MOCHA HUNTERS, FIERCE FIRECRACKER, AND
BUTTERNUT BEAUTIES

PARTICIPATED AND COMPLETED SEVERAL TEAMS CHALLENGES
TOTAL LBS LOST 72LBS
WEARING SIZE 16/18'S
LOWEST WEIGHT FOR 2011 WAS 238LBS
END OF 2011: FOUND OUT PREGNANT



Current Status:


SparkFriends

SparkTeams



My Ticker:
Pounds lost: 73.0

Interact with KIBAISREADY






Recent Blogs:

Profile


Member Since: 10/11/2008

SparkPoints: 53,357

Fitness Minutes: 31,758

My Goals:
January 1, 2015 Goals

* To reach 238
* To reach 226




Goals: Start Mar. 12, 2014

~To lose:

*42lbs by 8-6-14 Done 7-30-14

*42lbs by 12-31-14 lost 20lbs :)

My Program:
~Tracking Calories
~Exercising


Personal Information:
Hi I'm Kiba,

I am a mother of two beautiful, wonderful, and loving kids. I love this site. SparkPeople has been such a great blessing to me from learning about nutrition to meeting awesome people on here, and the list can go on and on.

I wish you all success and happiness!



Profile Image