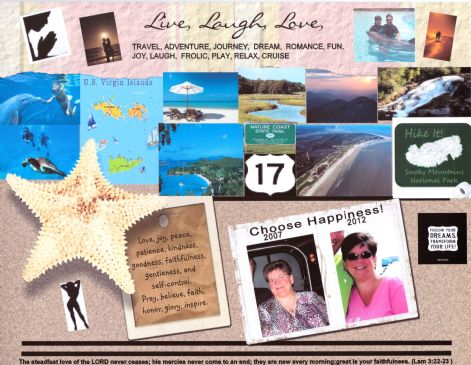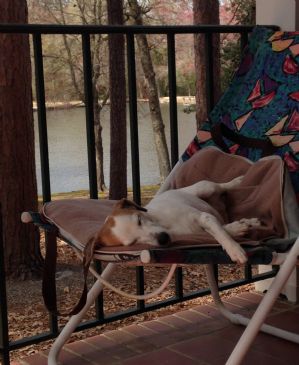 I have 31 pics in my gallery

Awards

Pray, Eat, Move!
AUGUST GOALS:

A Consistency Challenge for August!

Increase FITBIT "ACTIVE MINUTES"


58 Reasons to Feel Good about Your Body (at Any Size!)

Here are 58 reasons women gave me about why they love their bodies. After reading them, take a moment to think about all the reasons why you should feel awesome about your own!

''I love my big, beautiful sparkling eyes because they are the windows from which I see the world.''
...
AUGUST GOALS:

A Consistency Challenge for August!

Increase FITBIT "ACTIVE MINUTES"


58 Reasons to Feel Good about Your Body (at Any Size!)

Here are 58 reasons women gave me about why they love their bodies. After reading them, take a moment to think about all the reasons why you should feel awesome about your own!

''I love my big, beautiful sparkling eyes because they are the windows from which I see the world.''
''I love my smile. People tell me I light up a room with it, and it makes others feel welcome and cared for.''
''I love my arms because they enable me to embrace my loved one.''
''I love my strong arms because they allow me to carry my children.''
''I love my hands because they fit perfectly into my daughter's when we cross the street together.''
''I love my strong legs because they allow me to climb up and down the stairs in my colonial home hundreds of times a week.''
''I love my legs because they take me up the mountain when I hike near my home.''
''I love my hands because they let me hold the hands of someone else who needs my support.''
''I love my legs because they allow me to pedal my bike and feel the wind in my face.''
''I love my legs because they keep me moving quickly enough to return the tennis ball on the courts.''
''I love the relaxing feeling of my toes sinking into the sand when I get to the beach.''
''I love my finger because it lets me show off the gorgeous wedding band my husband gave me the day we married.''
''I love my neck because it is long and gracious. I show it off with fun necklaces.''
''I love my strong back because it carries my knapsack with my schoolbooks as my legs take me across campus.''
''I love and am grateful for my ears because they allow me to enjoy my greatest passion, which is music and sound!''
''I love that my body lets me lie in my hammock and enjoy the breeze in the summer late afternoons.''
''I love my hands and legs because I can use them to dance the waltz with a partner.''
''I love my stomach. It kept my twin babies warm and secure until they were ready to enter this world.''
''I love my long, slender fingers. Without them, I couldn't play the beautiful music I love on my piano.''
''I love my firm hands, which help me chop and dice the ingredients for my home cooked meals.''
''I love how my calves look and make me feel sexy in high heels.''
''I love how my body cuts through the water when I swim, making me feel buoyant.''
''I love my lap. It gives my nieces and nephews a place to sit and cuddle with me.''
''I love my upright, straight back. Everyone says I have beautiful posture.''
''I love my strong, flexible shoulders because they allow me to serve and swing my tennis racket when engaging in my favorite sport.''
''I love my arms. Even at 65 years old, I still wear sleeveless shirts without feeling self-conscious.''
''I love my hands because they help me pick the tomatoes from my garden.''
''I love my hands because they floss and brush my teeth so that I can take care of my smile.''
''I love my ears because they let me hear children laughing, birds singing and music that fills my heart with joy.''
''I love my legs because although they don't look like anything special, they carry me through my days without fail.''
''I love my knees and my hands. Resting on a cushion, my knees let me bend down for hours in my garden. My hands let me plant the seeds that turn into beautiful flowers for all to enjoy.''
''I love my hands because they are soft and have a nice length to them, and I have strong, natural nails. I think there is a simple elegance in a natural nail with simply nail polish, so for me, I really enjoy my hands.''
''I love my ankles because they are strong enough for me to play hopscotch with my students. My kindergarten girls love it when I join in at recess.''
''I love my strong legs that keep me mobile...either through mundane daily routines or long walks with my family and dog.''
''I love my hands because they allow me to place a bite of nourishing food into my mouth.''
''I love my hips because although so many of my friends have needed hip replacements, mine are still strong and pain-free.''
''I love my eyes for being able to see the rainbows that cast their brilliance against the mountains after an evening thunderstorm.''
''I love and am grateful for my full head of hair that remains thick and healthy despite the passing years.''
''I love my legs for climbing up steep mountains, pumping me up the canyon on a bicycle, providing me instant transportation when I need to get away from life's worries and create a positive shift in my experience.''
''I love my hands and fingers because they let me play Pachelbel's Canon in D on the piano.''
''I love my missing breasts because they were a sign of my womanhood and fed my newborns. Although I used to complain about them being big and heavy, post mastectomy, I miss them every day.''
''I love and am grateful for my entire body, with all of it's imperfections...because without this mortal vessel, I could not experience all the joy and pain of living, from a long-lingering kiss of my beloved to holding a new baby or puppy in my arms for the first or maybe the last time.''
''I love my eyes. Not only do they allow me to see all that is beautiful around me including the beautiful people, but they also allow me to express my love and feelings to others.''
''I love my waist because no matter how many years go by, I can still hula hoop like I did when I was a little girl.''
''I love my feet because they keep me super balanced whether I'm in chef shoes, 6-inch heels or in dance shoes stepping backwards while doing the waltz. Plus, they look cute with hot pink toe polish in summer sandals!''
''I love my hands because they enable me to type emails and turn the pages of a good book.''
''I love my hands because they let me have fun playing cards or dominoes with friends.''
''I love my hair because I have fun with it. I typically change it with the season and will often switch between keeping it straight and leaving it curly. Although I complain about it, and would love hair like Christina Aguilera's, I'm truly fortunate to have hair that I can be so versatile with.''
''I love and am grateful for my arms, which are getting stronger every day. I have been strength training and doing barre classes and I can see the definition in them. And they allow me to carry groceries and shopping bags without trouble!''
''I love my eyes because they are distinctive and they serve me well. Others often comment on them and that makes me feel good.''
''I love and feel awesome about my whole body because it brings me great pleasure when I forget all my cares and worries and dance around the ballroom floor.''
''I love my nose because it allows me to smell the aromas of home cooked meals (and the occasional spoiled food hiding in the fridge.)''
''I love my long, slender waist because not matter what I weigh, it's always slimmer than the rest of me.''
''I love my wrist because when I look at it I see the beautiful watch my Mom bought me when I graduated college. It makes me feel closer to her even though we live far apart.''
''I love my hair because it is low maintenance. It hasn't grayed, and I can cut it myself, and it almost always looks good; to me anyway!''
''I love my feet with their three perfectly-designed arches that hold the foundation of my body. They add stability for movement, are great for running into the arms of my husband or greeting someone with joy. My feet let me dance and are still strong enough for me to do cartwheels.''
''I love my heart because it beats strong within my chest, and is filled with love and goodness for everyone I meet.''
''I love my body as a whole and think of it as a wonderful, yet mysterious moving piece of artwork. I can walk, talk, sing and dance. I can see, hear, smell and taste. There are so many people who cannot do these things, so I am grateful for what I have and that I can still do everything I want to do. I can hug my children, kiss my husband, eat with family and dance with my friends. It's all good!''

What is YOUR favorite part of your body and why? Share it in the comments below! Let's start a revolution and stop hating our bodies!












































June Goals:
1. Increase my Fitbit "Active Minutes" to 20+, min 3 times/wk, by 6/30.
2. Try 1 different Fitness dvd each week, by June 30th.
3. Continue the Rise and Shine Challenge: 5+ min exercise first thing each am. I will incorporate at least 1 different exercise weekly, focusing on trouble spots, by June 30th.

In addition:
I will complete my 100 day challenge on June 21. These goals are now part of my daily routine.

I will continue to experiment with recipes and batch cooking according to the garden yield through the summer crop.



May Goals:

1. Continue the Rise and Shine Challenge.
2. Focus on toning trouble spots.
3. Increase endurance and experiment with different exercise genres/dvd's.
4. Enjoy the outdoors, gardening, walking, and photography.
5. Enjoy Vacation. :):):)

*******************
March-June:
100+ days Challenge (March 1 - June 21)
1. Move daily..... Cardio/ST 3x/wk and 3x my choice (fun,nature walks, different genres)
2. Daily devotions.......Focus on 1 Devotional at a time.
3. Computer daily.......Productive purposes, less surfing/shopping
4. More cooking/experiments............less convenience
5. Just Do IT.................Just get my projects done and purge!

5. Revision: Exercise at least 5 min each morning, first thing! Rise and Shine Challenge.





















♥♥¸.•*´¨`*•. ¸♥¨`*•.¸♥.•*´¨`*•.¸♥
Each new day is a blessing!
♥♥¸.•*´¨`*•. ¸♥¨`*•.¸♥.•*´¨`*•.¸♥



















Short term goals January:

#RockYourResolution: Keepin' life simple, and keepin' exercise consistent with beneficial cardio and ST, 4+ days per week.

January Jumpstart Challenge


Long term goals (Jan-May): Improve endurance and tone trouble spots in preparation for our next adventure.


♥♥¸.•*´¨`*•. ¸♥¨`*•.¸♥.•*´¨`*•.¸♥
Each new day is a blessing!
♥♥¸.•*´¨`*•. ¸♥¨`*•.¸♥.•*´¨`*•.¸♥
















(DECEMBER):

1. #SparkTheSeason Challenge: Goals:
Consistent dedicated exercise 4x per week, min. 20 min.
2 days DVD's, cardio/st/full body
2 days home circuit, with emphasis on middle/core/belly/bat wings (arms).
3 days nature walks or my choice.

2. Santa's Trip around the World (JDI Team)
Log fitness minutes/25bonus miles: Track water and food daily.

3. The no Jiggle to the Jingle Holiday Challenge! (JDI Team)
Lose 3 lbs in December.




♥♥¸.•*´¨`*•. ¸♥¨`*•.¸♥.•*´¨`*•.¸♥
Each new day is a blessing!
♥♥¸.•*´¨`*•. ¸♥¨`*•.¸♥.•*´¨`*•.¸♥


















term goal (SEP-MAY): Improve endurance and tone trouble spots in preparation for our next adventure.

MOVE IT!




































WASH DAY....

Monday WashDay
Lord, help me wash away all my selfishness and vanity, so I may serve you with perfect humility through the week ahead.

Tuesday Ironing Day
Dear Lord, help me iron out all the wrinkles of prejudice I have collected through the years so that I may see the beauty in others.

Wednesday Mending Day
O God, help me mend my ways so I will not set a bad example for others.

Thursday Cleaning Day
Lord Jesus, help me to dust out all the many faults I have been hiding in the secret corners of my heart.

Friday Shopping Day
O God, give me the grace to shop wisely so I may purchase eternal happiness for myself and all others in need of love.

Saturday Cooking Day
Help me, my Savior, to brew a big kettle of brotherly love and serve it with clean, sweet bread of human kindness.

Sunday The Lord's Day
O God, I have prepared my house for you. Please help me so I may spend the day and the rest of my life in your presence.

Jesus is Love

♥♥¸.•*´¨`*•. ¸♥¨`*•.¸♥.•*´¨`*•.¸♥
Each new day is a blessing!
♥♥¸.•*´¨`*•. ¸♥¨`*•.¸♥.•*´¨`*•.¸♥

***********************
2013 Re-affirmations: Live Simply, Love Generously, Care Deeply, Speak Kindly...Leave The Rest to God!

Balance - Maintain a balanced, healthy lifestyle: Spiritually, Physically, Mentally, Nutritionally, and Financially

Activity - Remain active and continually seek new/fun activities. Just enjoy what I'm doing and keep on moving!

Live simply - "living in a way that is outwardly simple and inwardly rich." Being satisfied with needs, not wants.

Adjust - Daily computer time. Reduce time and increase productivity.

No! - Just say no, if it doesn't fit into my lifestyle and goals.

Challenges - Personal mini challenges to enhance my Spiritual, Physical, Mental, Nutritional, and Financial aspects of healthy living.

Expand on whole foods living, clean eating, label reading, and continue learning and understanding what we eat.

Ongoing:

Enjoy life! I love my peaceful, laid back life!

Maintain a balanced, healthy lifestyle.

Pantry challenge - eating from the pantry first, limited trips to the store, reducing costs and waste, increasing creativity.

Cooking, experimenting with new recipes, grains, beans and legumes, and batch cooking.

Living my dreamboard/vision collage.

De-clutter, purge, organize.






Monday WashDay
Lord, help me wash away all my selfishness and vanity, so I may serve you with perfect humility through the week ahead.

Tuesday Ironing Day
Dear Lord, help me iron out all the wrinkles of prejudice I have collected through the years so that I may see the beauty in others.

Wednesday Mending Day
O God, help me mend my ways so I will not set a bad example for others.

Thursday Cleaning Day
Lord Jesus, help me to dust out all the many faults I have been hiding in the secret corners of my heart.

Friday Shopping Day
O God, give me the grace to shop wisely so I may purchase eternal happiness for myself and all others in need of love.

Saturday Cooking Day
Help me, my Savior, to brew a big kettle of brotherly love and serve it with clean, sweet bread of human kindness.

Sunday The Lord's Day
O God, I have prepared my house for you. Please help me so I may spend the day and the rest of my life in your presence.

Jesus is Love
Holy Spirit,
Deliver us from just going through the motions
and help us heed your call.
Breathe into us the restlessness and courage
to do something new,
something saving,
and something true,
that we may be agents of your love and grace
and know in our bones what it means to be your people.
Through Jesus Christ our Lord. Amen.

♥♥¸.•*´¨`*•. ¸♥¨`*•.¸♥.•*´¨`*•.¸♥
Each new day is a blessing!
♥♥¸.•*´¨`*•. ¸♥¨`*•.¸♥.•*´¨`*•.¸♥
SparkFriends

SparkTeams



My Ticker:
229 Maintenance Weeks

Interact with KEEPITSIMPLE_






Recent Blogs:

Profile


Member Since: 12/12/2009

SparkPoints: 58,926

Fitness Minutes: 80,485

My Goals:
PRAY, EAT, MOVE !!

*Live Simply
*Spiritual Growth
*Maintain a balanced, healthy lifestyle!
*Live my vision collage/dream board.
*Min 10 min fitness daily
*Move down a size


My Program:
I've been maintaining for over 4 years now, I'm living a balanced, healthy lifestyle, and I feel great.

Life keys for me:

Consistency

Challenges

Moderation

Spiritual Growth

Live, laugh, love.

Move it, move it, even if it's just 10 minutes.

Each new day is a clean slate, a chance to be all I can be, right what's wrong, and do the best I can.

Love, accept and respect yourself.

Above all: Have fun!







Personal Information:
I live in SC, and I'm married to the sweetest man on earth. We have 2 fur-buds named Abi and Jesse, who keep us entertained with their funny antics.

We live in the country where we enjoy the peace, quiet, beauty and awesomeness of God's creation.

I enjoy photographing it all and the critters too.

Mostly, I love to just sit, be still, and enjoy His presence!

Other Information:
I enjoy reading spiritual, inspirational, and motivational books and devotionals.

I love photography, traveling, being outdoors walking, gardening, and just relaxing, enjoying the peace and beauty of God's creation.

I love spending time with my husband doing anything or nothing at all. Just being together is enough for me!

Profile Image