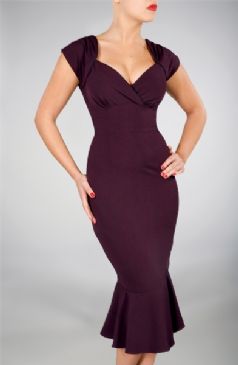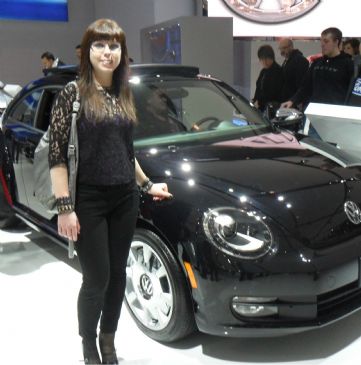 I have 25 pics in my gallery

Awards

Kat's Space
"You can either feel the pain of change, or feel the pain of staying the same."

*** Welcome to my space!!! ***
By May 2012, I'd gotten down to almost 135 lbs. A lot of my favourite clothes were fitting really well and I also bought some new cute ones for the summer! However, through consistently making less-than-healthy eating choices, my weight began increasing again, dangerously approaching 145 in January.

Now, through training for a half marathon and a ...
"You can either feel the pain of change, or feel the pain of staying the same."

*** Welcome to my space!!! ***
By May 2012, I'd gotten down to almost 135 lbs. A lot of my favourite clothes were fitting really well and I also bought some new cute ones for the summer! However, through consistently making less-than-healthy eating choices, my weight began increasing again, dangerously approaching 145 in January.

Now, through training for a half marathon and a kettlebell bootcamp, as well as tracking calories and really reducing junk food, I'm going to meet my goal by June 1, in time for my friend's wedding!!!
______________________________________
In 2011 I weighed 160 lbs, and lost more than 20 on Spark. My weight is slowly creeping up and I also need to lose those LAST 10 POUNDS!
I've completed five 5k races and a 10k in 2012. I'm planning at least an 8k and 10k this spring, and I'm scared and excited to do my first half marathon on May 26 2013!
I've also learned that I like to lift heavy weights, not those little vinyl-covered ones! I've been focusing too much on running and not enough weights, so I'm going to work on that too.

________________________________________
When I joined Spark the summer of '06 after third year of university, I lived close to school, walked everywhere, ate whatever, didn't have a scale, and just didn't feel very good about my appearance. I had a normal weight in high school, but I know I gained some weight that first year of school (especially because my kind stick-thin roommate would criticize me!). So, I hung around online, read some articles, didn't really do much and told myself I'd start losing weight "tomorrow".

My second time on Spark, I started earnestly in Dec '07 at a (then) high weight of 150 lbs, and weighed 132 lbs by graduation in April '08. It was fairly easy because I exercised when I was stressed (which was very often) and I didn't have a lot of money to spend on food/junk food/partying. And instead of studying, I could procrastinate for HOURS on Spark. But the high didn't last. I did some travelling (mmm German beer and schnitzel), and then my whole lifestyle changed: I was suddenly single, I moved three times, got a real job, partyed hard, and ended up at 160 lbs, all-time high.

Then I got tired of being overweight and outgrowing my wardrobe and a whole bunch of other things I want to complain about but won't!
In August, when I hit 140 lbs, I purged almost almost all of my poor-fitting clothes. This was something I'd been looking forward to for a long time, but it was much easier to get rid of the clothes that were too small compared to the clothes that were too big!)

My lowest weight in 2008 was 132, but I wasn't very muscular, so I'd like to be around there but with muscle, instead of just being skinny. My ultimate goal is to maintain between 128-132, and lose about 3 inches from both waist and hips to get to 34-26-37.
________________________________________
"There's a difference between interest and commitment. When you're interested in doing something, you do it only when it's convenient. When you're committed to something, you accept no excuses; only results." - Kenneth Blanchard
SparkFriends

SparkTeams



My Ticker:
current weight: 140.3

| | | | |
| --- | --- | --- | --- |
| 140.3 | 138.725 | 137.15 | 135.575 |

134

Recent Blogs:

Profile


Member Since: 5/26/2006

SparkPoints: 21,006

Fitness Minutes: 28,771

My Goals:
- Finish first half marathon May 26 2013 in 2:15.
- Take progress pictures
- To be strong enough to swing a 20 lb Kettlebell
- Fit into size 4 Gap jeans
- Shrink my waist from 29 to 26 in.
- To eventually get my 5k's under 30 mins (Achieved once: Oasis Zoo Run Sept 2011, 29:38)
- After HM, get serious about weight training
- To keep l. leg lymphedema under control

My Program:
- Running 4x/week with the Toronto Women's Half Marathon program to train for my first half - May 26 2013

- Kettlebell bootcamp 2x/week starting Mar 12 (Starting 138.5lbs)

- Reading Oxygen magazine for fitness inspiration and Gothic Beauty magazine for beauty inspiration


Personal Information:
I'm Kat, I'm 29, from Ontario, Canada.
I love running, gardening, home decor, EBM, hanging out with my BF, shopping until I drop with my little sis, and playing with my 2 cats.
__________________

Starting line: Feb 27 2013 - 141 lbs

Other Information:
"What if a demon were to creep after you one night, in your loneliest loneliness, and say,
'This life which you live must be lived by you once again and innumerable times more; and
every pain and joy and thought and sigh must come again to you, all in the same sequence.
The eternal hourglass will again and again be turned and you with it, dust of the dust!'
Would you throw yourself down and gnash your teeth and curse that demon? Or would you
answer, 'Never have I heard anything more divine'?"
Friedrich Nietzsche

Profile Image