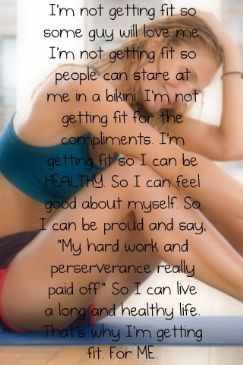 I have 13 pics in my gallery

Awards

Here I go again!
Another 'fresh start'... hopefully the last one, this time!

It's October 2011. I tried a 'fresh start' back in January, but fell off the wagon. And gained MORE weight! So here I go again, hoping that I can stick with it this time.

My daughter is almost 4. My son is 17 months old. I reached my lowest weight as a mom just before getting pregnant with Ethan, of 157 lbs. I was happy, I was getting fit! But somehow since I gave birth to my son, I just couldn't make the ...
Another 'fresh start'... hopefully the last one, this time!

It's October 2011. I tried a 'fresh start' back in January, but fell off the wagon. And gained MORE weight! So here I go again, hoping that I can stick with it this time.

My daughter is almost 4. My son is 17 months old. I reached my lowest weight as a mom just before getting pregnant with Ethan, of 157 lbs. I was happy, I was getting fit! But somehow since I gave birth to my son, I just couldn't make the time to take care of myself, and I'm back up at my highest weight ever (non-pregnant anyway)

I got married in April, and while I think I looked pretty good... well we all wish we looked better, right? I'm hoping to be a much healthier, more fit person by our 1st anniversary. I'm aiming to be at my goal weight by my 28th birthday in May 2012. My daughter starts kindergarten next fall and I want to be proud of myself and show her a good role model.

I know I can do it this time! I *KNOW* IT!

March 2012 edit - I slightly fell off the wagon. More so, I was trying to be fit but wasn't watching what I was eating. I was maintaining my weight but not losing. I've made some changes to my diet in the last week and I'm hoping to make them a more permanent change. I've re-evaluated my goals and changed my goal 'deadline' to December 31st.

Weight Goals:
Start Weight 185 lbs (September 26, 2011)
180 lbs - November 6, 2011
175 lbs - March 20, 2012
170 lbs -
165 lbs -
160 lbs -
155 lbs -
150 lbs -
SparkFriends

SparkTeams

My Ticker:
current weight: 162.0


Recent Blogs:

Profile


Member Since: 8/25/2008

SparkPoints: 12,478

Fitness Minutes: 15,040

My Goals:
To enjoy a healthy lifestyle, improve my overall fitness, and tone up my body... I am aiming towards a goal weight of 150 lbs now, and if I surpass that in my efforts to tone up and be healthy, then so be it!

My Program:
Watching/tracking what I eat and making an effort to eat healthier or at minimum less junk.

Fitness program: a combination of 30 Day Shred, Couch to 5K, and using Gold's Gym.

Personal Information:
I'm Katie. I'm 28 years old, 5' 7" tall. My husband and I got married in April 2011. We have an awesome daughter named Keira, born in November 2007... and welcomed our adorable son Ethan in May 2010!

Profile Image