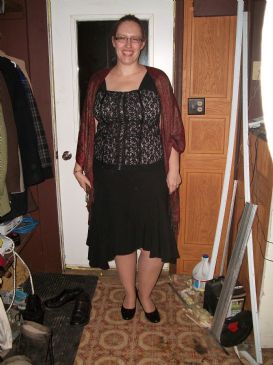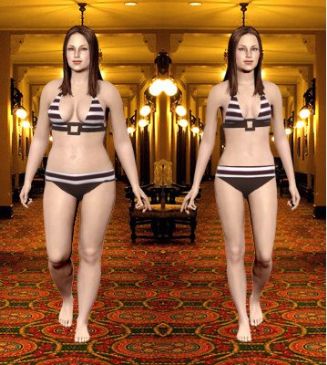 I have 14 pics in my gallery

Awards

Shapes & Colours
I married my wonderful husband, J, on July 3, 2010.

I am a Christian, and I have ADHD. My husband and I have a cat and 3 guinea pigs (plus one foster-pig), and we live on an acreage outside of Saskatoon.

I am currently growing out my hair. When I started, it was so I could donate it for cancer wigs. The last time I did this, I grew it for approximately two years and donated two 16" braids of hair on my 30th birthday. It was about waist-length at the time. Now that my ...
I married my wonderful husband, J, on July 3, 2010.

I am a Christian, and I have ADHD. My husband and I have a cat and 3 guinea pigs (plus one foster-pig), and we live on an acreage outside of Saskatoon.

I am currently growing out my hair. When I started, it was so I could donate it for cancer wigs. The last time I did this, I grew it for approximately two years and donated two 16" braids of hair on my 30th birthday. It was about waist-length at the time. Now that my hair has reached my tailbone, however, I am loathe to cut it. Instead, I am planning to see just how long my hair will actually grow, if I look after it properly and so on. My aunt (father's sister) has knee-length hair, but my mother's hair was at its longest when it was about as long as mine is now. The question is, can I achieve longer hair than my aunt? Stay tuned to find out!

My annual fitness goal is to better my time on the Agnes Lake Tea House hike. Here are the current stats:

2008 - 2h 20m
2010 - 1h 55m
SparkFriends

SparkTeams



My Ticker:
current weight: 252.0


Recent Blogs:

Profile


Member Since: 5/21/2008

My Goals:
Overall :: My overall goal is to be truly happy and content with myself and my life.

Fitness :: My fitness goals include getting down to a healthy weight; being able to do the hike to the Lake Agnes Tea House in under 2 hours 20 minutes (now in under 1 hour 55 minutes) and being in good shape by the time I start having children.

I do have other goals; you can read about them on my blog!

My Program:
I'm using the nutrition tracker and the fitness tracker daily.

I'm tracking my moods on another site, as well, because I have depression and went off my medication in May 2008.

Personal Information:
Green is my favourite colour.

Guinea pigs are my favourite pets.

The cheetah is my favourite wild animal.

I also really really really like butterflies.

I know a lot of really random facts about a lot of really random stuff, probably thanks to my really random assortment of interests.

Other Information:
"If 2+2=4 every time, then what good is it?" Michael J. Fox

"Home is not a place. It is wherever your passion takes you." President John Sheridan, Babylon 5 (Objects At Rest, Production #522)

Profile Image