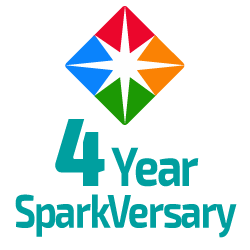 I have 14 pics in my gallery

Awards


Someone older than you is TRI-ing right now!
Update January 2014
-=-=-=-=-=-=-=-=-=-=-=-=-=-=-=-=
Well.. I can't say that much changed between my January 2013 update and now. I did keep up with my events. But... I did not focus enough to "do the work" I said I wanted to do. So, let's get real here! If I do not choose to make the changes, they will not happen. That is the bottom line. Other than my lack of focus on better exercise and better eating, life is good.

My Action item for 2014
It makes a ...
Update January 2014
-=-=-=-=-=-=-=-=-=-=-=-=-=-=-=-=
Well.. I can't say that much changed between my January 2013 update and now. I did keep up with my events. But... I did not focus enough to "do the work" I said I wanted to do. So, let's get real here! If I do not choose to make the changes, they will not happen. That is the bottom line. Other than my lack of focus on better exercise and better eating, life is good.

My Action item for 2014
It makes a difference when I blog. So that is my action item. The rest will fall in place.

Recap of my 2013 Events - I really do love this part of healthy living!
February: Worst Day of the Year Ride
March: Shamrock Run
April: Run for the Roses
May: Silverton Fun Run; Reach the Beach
June: Starlight Parade 5K; Flying Wheels Ride, Vancouver Half Marathon, Petal Pedal
July: Seattle to Portland Ride #4
August: lots of long rides but missed my events due to DH illness and we did not get chosen for HTC ... next year!
Fall was not filled with organized events but long rides that I did with a friend.
September : Cascade Lock to Crown Point - Several Rides to Vernonia and other fun rides around Oregon
October-December: Several Rides to Vernonia and other fun rides around Oregon


Update January 2013:
-=-=-=-=-=-=-=-=-=-=-=-=-=-=-=-=
Focus was my challenge all year last year. I could not get into a daily rhythm of exercise. It's good to go back to see how the formal and other long events went. As I look back, I see that I kept most of my plans but I can see things slipping. I have some work to do in 2013.

2012 Events and Long Rides
January: Resolution Run 5K*, First Run 10K*, Road Run 10K
February: Worst Day of the Year 45 Mile Ride*
March: Shamrock Run*, Champoeg 10K
April: Hagg Lake 10K (missed this but made it up at home the same day)
May: Hippie Chicks Quarter Marathon, Lazy River 10K
June: Vancover Half Marathon; Flying Wheels Bike Ride 65M; Petal Pedal (what a dozie!)
July: Cascade Lock Ride; Seattle to Portland Ride
August: Larch Mountain Ride; Hood to Coast Relay
September: Oktoberfest 5K
October: Harvest Ride
November: Banks to Vernonia


Update May 2012:
=-=-=-=-=-=-=-=-=-=-=-=-=-=-=-=
Though the winter and spring have been full of events and not so great daily choices. My focus has faltered but I have stayed committed to the events I signed up for earlier this year. My time online has been extremely limited and I am noticing how much I miss the support from the folks on Spark. Blogging in particular seems to me my tether to good choices. Not sure when I can get back to the level of focus that allows me to navigate smoothly through tough choices.

So far this year:
January 2012: Resolution Run 5K*, First Run 10K*, Road Run 10K
February 2012: Worst Day of the Year 45 Mile Ride*
March 2012: Shamrock Run*, Champoeg 10K
April 2012: Hagg Lake 10K (missed this but made it up at home the same day)
May 2012: Hippie Chicks Quarter Marathon, Lazy River 10K


The History
A tiny seed takes hold
=-=-=-=-=-=-=-=-=-=-=-=-=-=-=-=
A triathlon? Me? In June of 2009, my daughter inspired me. She was participating in her second triathlon after a few months of training. She was participating with Team Oregon for the Leukemia Society. She planted a tiny seed in me that she probably has no idea that she planted. There was a sliver of me that really wanted to do that triathlon with her! But a huge part of me thought that I was way TOO OLD to even begin to think of that! And so the teeny tiny seed was tucked into a deep winter slumber. But as all good seeds are, they CAN germinate given the right conditions.

Summary in 2009: My name is Diane and at 51 I am ready to TRI it!
=-=-=-=-=-=-=-=-=-=-=-=-=-=-=-=
December 30, 2009 was the beginning of the "right conditions". My first husband, who fortunately is also still a special part of our family, said something the sparked a self-awareness that needed to happen. He has known me for over 30 years now and has seen me at perhaps my best level of health and fitness. He rarely if ever says anything that might hurt my feelings. After one of his visits, he quietly and gently said, "I am worried about you. Maybe you should exercise more." That is it. Nothing more and given that he never has criticized me, I knew that this was not a criticism, but a kind support for my own health. I knew he spoke the truth. I was at my highest weight ever (152 pounds) and though I had been going to the gym for a year, the weight had not fallen off at all and my blood work was not stellar. So, the jarring moment had happened and I was listening.
=-=-=-=-=-=-=-=-=-=-=-=-=-=-=-=
December 31, 2009 was the start of me taking control of my own health. I did an internet search to learn more about calories and exercise. In a half joking manner, I asked my daughter to help me with some basic push ups and we ended up on the floor rolling in laughter because I basically could not hold myself up long enough to do her exercises. I stumbled upon SparkPeople and was reeled in immediately. It fit me perfectly. Data-rich, research-based, and with a support system that I have come to admire greatly. I joined on January 1, 2010.
=-=-=-=-=-=-=-=-=-=-=-=-=-=-=-=
January 2010 was where the conditions for that tiny seed were ripe! I began reading and reading and reading all the of the blogs from people all over the world and a small voice began to say… You know… a triathlon might just be possible. Older people than you have done it, why not you? And thus, the journey has begun… all because a person younger than me planted a seed and people older than me keep watering every day!

And so… During a time in my life in which my personal fitness could have taken a back seat, that little seed that my daughter planted turned out to be a blessing. During a time in my life in which my health could have taken a back seat, the gentle words of my first husband turned into the necessary fertilizer. My DH has joined me in this journey by believing in me, encouraging me and joining me for breakfast, lunch and dinner! He puts up with me as I ask him to check out my emerging biceps! And laughs with me as the dogs try to lick my face while doing planks and crunches. I'm loving this journey… and I anticipate that I will become hooked to TRI, TRI, TRI again!!

=-=-=-=-=-=-=-=-=-=-=-=-=-=-=-==-=-=
MY TIME LINE:
January 1, 2010~ Committing:
QUOTE: "Winter is my time for knitting. Summer is my time for gardening. All the time should be for my own health. It's time to focus on the small goals that will get me there." ~ DBH
=-=-=-=-=-=-=-=-=-=-=-=-=-=-=-==-=-=
Feb 2010: Recommitting:
QUOTE: "It's never easy to change old habits or start new routines. Studies show that it takes anywhere from 21 to 40 days to really turn a new behavior into a persistent habit. And during that time, you're going to have to work at it pretty diligently—even when you don't feel like it. " ~ Dean Anderson, Spark Coach
=-=-=-=-=-=-=-=-=-=-=-=-=-=-=-==-=-=
April 2010: Recommitting:
QUOTE: "Every choice is an opportunity and every opportunity is a choice." ~ DBH, April 2010

QUOTE: "Confidence is the result of hours and days and weeks and years of constant work and dedication." ~ Roger Staubach
=-=-=-=-=-=-=-=-=-=-=-=-=-=-=-==-=-=
May 2010: Recommitting:
My mantra remains the same. Each choice is certainly an opportunity. And every opportunity is a choice. I choose to be very conscious of my opportunities and my response to those opportunities.

I am working daily on a positive outlook and positive self-look. I am recuperating from foot surgery so all of the lessons I have learned so far have been critical for me to stay focused. I am very excited about getting back to my exercising and training soon. It might not be until June, but I visualize myself everyday running across the finish line of my first TRI. I will get there! NO doubt

QUOTE: "You have to stay in shape. My grandmother, she started walking five miles a day when she was 60. She's 97 today and we don't know where the hell she is."
-Ellen Degeneres
=-=-=-=-=-=-=-=-=-=-=-=-=-=-=-==-=-=
May 28, 2010: Reviewing:
Well, I've decided to up the date on my Triathlon. June 2011 for the first one seems way too far away now. I'm shootin' for Labor Day weekend of this year. Have to get clearance from the orthopedic surgeon, but once I do , it's training in earnest! WOOHOO!!!
=-=-=-=-=-=-=-=-=-=-=-=-=-=-=-==-=-=
June 2, 2010: Committed!
I got my GREEN light from the orthopedic surgeon.. I can run now without fear of screwing up the surgery (pun intended!) I entered the September 4, 2010 Sprint Triathlon near Portland. I am thrilled! (see blog!) I've perused many TRI books and websites to start learning the ropes. This week have been full of reading, reading and more reading! This summer is going to be FOCUSED!
=-=-=-=-=-=-=-=-=-=-=-=-=-=-=-==-=-=
July 4, 2010: Work Hard!
"Opportunity is missed by most people because it is dressed in overalls and looks like work." ~ Thomas Edison
Will go up the lake where my September TRi will take place. Need to get a visual now... get over the fear and just deal!! Am working on doing brick workouts (2 of the 3 sports). Am waiting still on the bike I will use - my sister's old but very good bike that my daughter used in her TRIs. Hopefully that is in my hands by July 7th. Oh.. also joined a 150 CRUNCH per day challenge at the local gym. I can't yet do 150 without stopping, but I can do 150 per day... 50 at a time. Will be crunching all month!
=-=-=-=-=-=-=-=-=-=-=-=-=-=-=-==-=-=
Sept 6, 2010
HELLO!? Where did August go? I've now met my goal to TRI and am now on to new goals... TBD :)
=-=-=-=-=-=-=-=-=-=-=-=-=-=-=-==-=-=
January 1, 2011
OH gosh. Has it really been 4 months since I last updated this?! Since my September update, I completed another TRI, a fantastically rain-drenched 45- bike ride and a few more shorter distance runs. The challenge of the school year has been constant and I am working through that reality. After a great start to the new year with two 5Ks on January 1, I am ready to rev up my 2011 training season.
=-=-=-=-=-=-=-=-=-=-=-=-=-=-=-==-=-=

MOTIVATION: MY DESTINATION MESSAGES:
I send myself a real, snail-mail postcard with motivational messages using Hazelmail.com.
1/29/2010 - got my destination WILD FLOWERS postcard. My first message to me.
2/22/2010 - got my second destination IMAGINE postcard. A photo my daughter took in Central Park, NYC.
3/14/2010 - got my third destination GOAL postcard - Just in time to cheer myself on to the 5K.
4/23/2010: got my fourth destination DETERMINATION postcard... reminding myself about my goals during this "down" time.
5/28/2010: got my fifth destination FOCUS postcard… reminding me to stay focused!
6/20/2010: got my sixth destination YOU CAN DO IT post card...reminding me of my attitude this summer!
1/1/2011: sent my re-commitment card for 2011
=-=-=-=-=-=-=-=-=-=-=-=-=-=-=-==-=-=

ADDITIONAL NOTES…
**Do you have 59 minutes for you?** If so, listen to this lecture (thank you OLD_WINDBAG). http://bit.ly/4NViJp

**Following up on this lecture, I bought Dr. Kessler's book. I am finding it simply fascinating. It is NOT a how-to book about eating. It is the WHY about eating, overeating and conditioning. LOVE IT!
=-=-=-=-=-=-=-=-=-=-=-=-=-=-=-=-=-=-=

Finally... and always: I join so many who have thanked both SP as an organization and SP as a community. This journey would have lacked depth had I not had the words, support, emoticons, goodies, articles, tools galore, data, videos, exercises, motivation, points, recipes, ideas, secrets ... My most heartfelt thank you to SP and my SP friends. (WISH I COULD ADD AN EMOTICON HERE.. of a huge hug!)
=-=-=-=-=-=-=-=-=-=-==-=-=-=-=-=-=-=-=

Events 2010
March 15: Shamrock Run 5K
=-=-=-=-=-=-=-=-=-=-=
Aug 8: Bridge Pedal (7 Bridges)
=-=-=-=-=-=-=-=-=-=-=
Aug 22: Salmon Creek 6K Walk
=-=-=-=-=-=-=-=-=-=-=
Sept 4: First Triathlon, Hagg Lake, Sprint Length
=-=-=-=-=-=-=-=-=-=-=
Sept 19: Seattle TREK Triathlon
=-=-=-=-=-=-=-=-=-=-=
Oct 9: Harvest 45-Mile Bike Ride
=-=-=-=-=-=-=-=-=-=-=
Thanksgiving: Turkey Trot 6K (Charity: Zoo)
=-=-=-=-=-=-=-=-=-=-=
December 5: Jingle Bell Run 5K (Charity Arthritis)
=-=-=-=-=-=-=-=-=-=-=

EVENTS & RESULTS
2010
===========
March 10: 5K 49m
March 12: 5K 42m
March 15: 5K 36m 43s (Portland Shamrock Run)
June 15: Informal 5K 34m14s
July 4: Informal 10K 64m02s
July 22: Practice Tri at Hagg Lake
August 8: Portland Bridge Pedal
August 22: 6K Walk at Salmon Creek.
Sept 4: FIRST TRI at Hagg Lake. 1:52:51
Swim 1/2 mile: 20:29. Bike 12.5 miles: 50:15 Run 5K: 33:58
Sept 19: SECOND TRI at Lake Washington, WA 1:38:59
Swim 1/2 mile: 20:36
Bike 12.5 miles: 40:36 Run 5K: 32:15
October 9: 45-Mile Harvest BIKE Ride.
Dec 5: 5K 31:53

2011
=========
Dec 31/Jan 1: First Run 5K 31:02
2011
=-=-=-=-=-=-=-=-=-=-=
Dec 31-January 1: First Run 5K & Resolution 5K
Jan 11: HTC Movie!
Feb 13: "Worst Day of the Year" 45 mile Bike Ride
March: Shamrock Run 15K
April 9: Volunteer Pedal Nation
April 23: Earth Day 10K
May 7: Fun Run 5K
June 11: 65-Mile FLYING WHEELS
June 19: My FIRST Half Marathon, Vancouver, WA
July 9-10: Another first - Bike Seattle to Portland
August: Bridge Pedal, Portland Century Ride, Hood-to-Coast
September: Warrior Dash; Oktoberfest 10K, Pints to Pasta 10K
October/November: Out of Commission - Home runs only. Did not meet Portland marathon Goal.
December: Ugly Sweater 5K; Resolution 5K
-.-.-.-.-.-.--.-.-.-.-.-.-.-.-.-.-.-
SparkFriends

SparkTeams


This user doesn't belong to any groups

My Ticker:
May Minutes: 0

Interact with JUST_TRI_IT





Recent Blogs:

Profile


Member Since: 1/1/2010

SparkPoints: 61,692

Fitness Minutes: 73,906

My Goals:
My commitments include taking care of myself: getting a good night's sleep, eat well (meaning ALL three meals!!), drink my 8 cups of water and exercise.


My Program:
BASICS
-=-=-=-=-
* Water every day
* Run and Cycle
* Check in with Spark every day. Keep the streak alive
* One event per month


Personal Information:
2014
-=-=-=-=
February: Worst Day of the Year Ride
March: Shamrock Run
April: Run for the Roses
May: Silverton Fun Run; Reach the Beach
June: Starlight Parade 5K; Flying Wheels Ride, Vancouver Half Marathon, Petal Pedal
July: Cascade Lock to Crown Point; Seattle to Portland Ride #4
August: LarchMountain, Pdx Bridge Ride
September : Tour de Lab Ride
October: Harvest Ride
November: Turkey Trot
December: Ugly Sweater Run, Resolution Run

Other Information:
I keep myself focused through mantras I make up..
`-,-`-,-`-,-`-,-`-,-`-,-
Mantra#1 : 10%. That's me.
Mantra #2 : Faith. Fit. Focus.
Mantra #3 Every choice is an opportunity and every opportunity is a choice.
Mantra #4: Just TRI it!
Mantra #5: Just Revving up!
Mantra #6: Road Work Ahead
=-=-=-=-=-=-=-
"In the depths of winter I finally learned there was in me an invincible summer." Albert Camus

"Women are like teabags, you never know how strong they are until they are in hot water." Eleanor Roosevelt

"What the mind can conceive, the body can achieve." Ole Eugenio

Profile Image