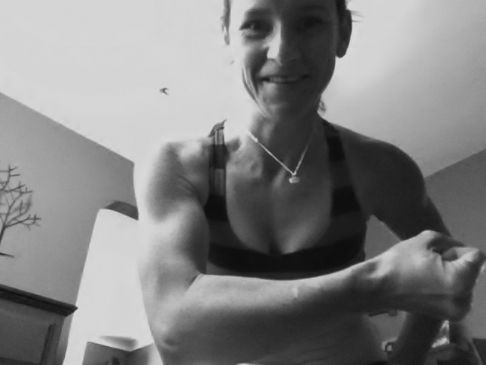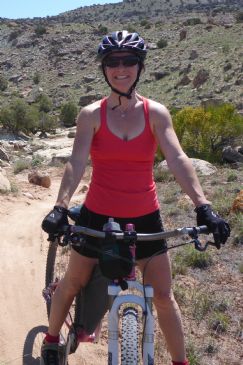 I have 28 pics in my gallery

Awards

JERF - Just Eat Real Food!
Back on Spark. Focusing on personal development and continuing my education. Not everyone here is going to agree with me and that's okay. It's not up to me change people's minds. All I can do is tell my truth and hope to help someone along the way. Hopefully my results will speak for themselves.

Just Eat Real Food (thanks for that btw Sean Croxton).

I eat vegetables, meats, fats, some fruit and dark chocolate. Unprocessed and preservative free. And it's changed ...
Back on Spark. Focusing on personal development and continuing my education. Not everyone here is going to agree with me and that's okay. It's not up to me change people's minds. All I can do is tell my truth and hope to help someone along the way. Hopefully my results will speak for themselves.

Just Eat Real Food (thanks for that btw Sean Croxton).

I eat vegetables, meats, fats, some fruit and dark chocolate. Unprocessed and preservative free. And it's changed my life!

I think my diet can best be described as a Low Carb/ High Fat/ Moderate Protein diet with a Primal/Paleo/Atkins influence. I get 90% my carbohydrates from vegetables and fruits so that in itself makes me low carb compared to the SAD. I can be anywhere from 40-125g of carbs a day depending on what I feel like eating that day and what's in season.

I have had great success in the past year shifting my focus onto quality not quantity in both my food and exercise.

Blood sugar regulation is really important to me as diabetes runs in my family. I try to keep my blood sugar levels as low as possible. 101 mg/dl or 5.6 mmol/L is the highest I'm getting right now at 1/2 hour after meals.

I love to cook! I typically eat foods that start with these ingredients.

Carrots
Green Beans
Broccoli
Red Pepper
Spinach
Onions
Garlic
Parsnip
Beets
Radish
Romaine
Avocado
Sweet Potatoes
Russet Potatoes
Squash
Ginger
Jalapeņo Peppers

Granny Smith or Gala Apples
Raspberries
Strawberries
Blueberries

Eggs - pastured when possible
Plain Full Fat Yogurt
Raw Whipping Cream - pastured

Butter
Coconut Oil
Olive Oil
Red Palm Oil
Bacon Fat

I buy meats at local farms. Pastured, drug and hormone free.

Chicken Breasts
Roasting Chickens
Chicken Legs and Thighs
Ground Beef
Ground Pork
Bacon
Beef Pepperoni

Almond Flour
Ground Flaxseeds
Ground Chia Seeds
Cocoa

80% Cocoa Dark Chocolate
Spices

SparkFriends

SparkTeams

My Ticker:
current weight: 125.0

Interact with JUSTEATREALFOOD







Recent Blogs:

Profile


Member Since: 3/22/2013

SparkPoints: 2,801

Fitness Minutes: 4,186

My Goals:
To never stop learning and growing.

My Program:
Consistently strength training and constantly mixing it up with different exercises like walking, HIIT, interval training, biking, running, sprinting, MTB racing and playing rec soccer.

Other Information:
If you make a change to achieve a healthier life, if it's not something you can keep up for the rest of your life, then it's probably not the kind of change you need.

Profile Image