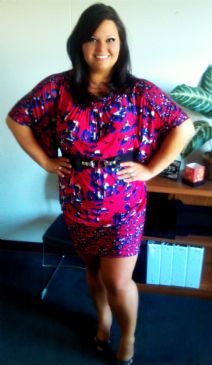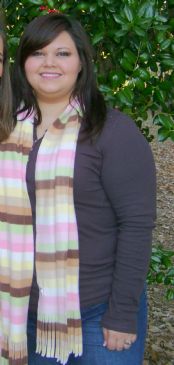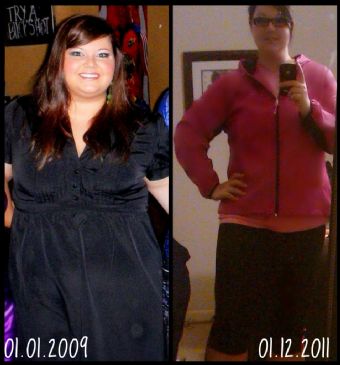 I have 16 pics in my gallery

Awards

Coming Soon: Me, New and Improved
"The future belongs to those who believe in the beauty of their dreams." - Eleanor Roosevelt

I totally believe this statement! The difference between dreams and reality are the actions we take to achieve our goals, and it's time for me to achieve my ultimate goal of self satisfaction!

I joined this site because I decided to make a change in my life and I need motivation and support from others in the same situation.

I want to finally be able to look ...
"The future belongs to those who believe in the beauty of their dreams." - Eleanor Roosevelt

I totally believe this statement! The difference between dreams and reality are the actions we take to achieve our goals, and it's time for me to achieve my ultimate goal of self satisfaction!

I joined this site because I decided to make a change in my life and I need motivation and support from others in the same situation.

I want to finally be able to look in the mirror and really love the person staring back at me. I used to be content with who I was, but now that I have gained weight over the past few years, I find myself avoiding mirrors more and more. I'm not planning on dropping weight to get attention, I'm doing it to feel better about myself. I would love to meet new people and share progress with others!!

I was never thin growing up. I've always been very active in sports and I loved to go bike riding as a child, but I was always heavier than most of the girls I went to school with. Because I was active I was pretty muscular, but whenever I wasn't participating in strenuous activities, it showed even more.

I had a pretty difficult childhood. I grew up in a very dysfunctional family. My parents divorced when I was only a baby and my mother had dependency issues. I guess you could say my only real comfort was food. I've always loved sweets and drinking sodas.
I spent a lot of time with my grandmother growing up and she always made the good southern food that just makes you feel so good.

My grandmother also was the one to take me shopping for clothes. We went pretty regularly – sometimes I had outfits I outgrew before I even wore them. Although I was considered a "cute" child, my grandmother always reminded me that I was heavier than the other girls and that I couldn't wear some of the clothes they did. After a few years of shopping with my grandmother, I started to develop self-esteem issues. As I grew older, and I grew into my body more, I was still self-conscious about wearing tight fitting clothing or revealing too much.

My Turning Point….

When I graduated high school, I went right to a four year university. I decided that at that point, I was going to change the way I viewed myself and my life. I signed up for sorority rush and I pledged my favorite group. That was the day my life changed. I was surrounded my people who constantly motivated me and uplifted my spirits. I had friends who wanted to be "gym buddies" and girls who chose salads with me at the cafeteria instead of the endless buffet of junk foods. I had begun working out almost every day and I even dropped about fifty pounds my junior year.

And then… I broke my ankle. I was in a cast for about nine months, then a walking boot, then an ankle brace. After completing physical therapy, I started back at the gym slowly, but somehow I injured my sciatic nerve in my back and I was out for another ten months.

I've recently recovered from the back injury and I have started back working out almost everyday. During that "down time" I gained about 75 lbs.

I shared these excerpts from my life so that others can see that everyone has ups and downs. Everyone endures highs and lows. All I know is, the only way to get out of a low spot is through believing in yourself and receiving motivation from others.

I think this site can do so much for so many people. Everyone needs a little help now and then – and here we can all find it!!

WHAT I HAVE ALLOWED MY WEIGHT TO HOLD ME BACK FROM WEARING:

*Sleeveless and Capsleeved Tops: I NEVER wear sleeveless unless I absolutely have to. I want to wear sleeveless dresses and tops without this uncomfortable feeling of needing to hide my arms! I generally steer clear of capsleeves as well, as they stop mid upper arm, right in the middle of my problem area
*Shorts: I only recently began wearing shorts more as I have toned my legs a bit, however, I never wear "dressy" shorts, only gym shorts. I want to be able to wear a tank and some short-ish chinos with some cute sandals and ROCK IT!
*Swimwear: I've also only recently began wearing tankinis, but still feel like a cow - I want to be confident at the pool/beach in whatever I want to wear!
*Belts: I wear some belts, but mostly the kind that have a lot of stretch. I also only wear these when I'm wearing some sort of Spanx underneath. I want to be able to throw on a top and cinch the waist, without feeling like I'm adding bulk instead of shaping my curves better.
*Boots: I have muscular calves (which I guess is mostly the reason), and they prevent me from wearing any kind of boot that is lower calf or higher (which, most boots these days are this length) - I'm hoping shedding the additional fat in my legs will allow me to comfortably wear below the knee boots with some cute jeans!!
*Horizontal Stripes: I rarely wear tops/dresses with a horizontal stripe because of obvious reasons - they add bulk. I want to wear those cute knit tops with the stripe patterns - and I WILL!
*Halloween Costumes: It may sound silly, but I've always wanted to dress like a sexy Wonder Woman for Halloween - I will DO IT soon and I WILL be fierce!

PROGRESS REPORT :
(I just saw this on another person's page, so it is way after the start of my weightloss - but still good to document from this point on)

11/7/2011: 229 (Pants Size: 14 - 16, Blouse Size: 14/16, XL, T-shirt Size: L)
11/9/2011: 226
11/10/2011: 224
SparkFriends



SparkTeams



My Ticker:
current weight: 224.0


Recent Blogs:

Profile


Member Since: 8/6/2008

SparkPoints: 0

Fitness Minutes: 529

My Goals:
I want to lose a significant amount of weight, but my current goal has been to lose 58 lbs. I've already lost 46lbs and I'm still trucking for the other 12!

My Program:
I am currently counting calories (1,000-1,200 per day), drinking lots of water, and I go to the gym at least 5 days a week.

Personal Information:
I'm from Hattiesburg, MS and I'm 27 years old. I've always been active in sports and general workouts.

Profile Image