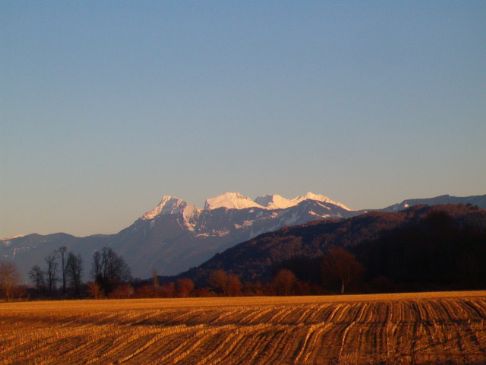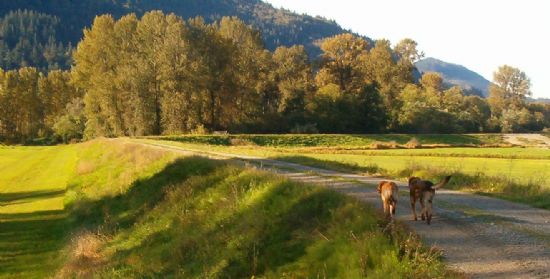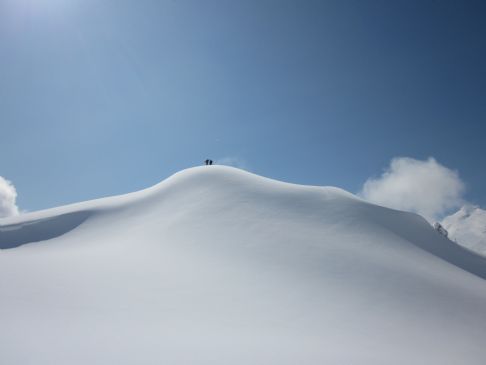 I have 106 pics in my gallery

Awards

Balance
For 2015, the basic fitness goals are the same, running, cardio fitness, strength training, core strength, flexibility and balance.
I am hoping to be back at goal weight, and to help me reach goal weight, I will be participating in the 5% seasonal challenges. 15 pounds to lose, 5 lost in the first seasonal challenge I participated in, the 2014 fall challenge.
Goal weight, regular ST, regular running, a sub 60 minute 10k, and learning to scuba dive are my 2015 goals.

...
For 2015, the basic fitness goals are the same, running, cardio fitness, strength training, core strength, flexibility and balance.
I am hoping to be back at goal weight, and to help me reach goal weight, I will be participating in the 5% seasonal challenges. 15 pounds to lose, 5 lost in the first seasonal challenge I participated in, the 2014 fall challenge.
Goal weight, regular ST, regular running, a sub 60 minute 10k, and learning to scuba dive are my 2015 goals.

Thanks to Onekidsmom, 12 tough rules to maintain goal weight

http://www.sparkpeople.com/mypage_public
_journal_summary.asp?id=ONEKIDSMOM&pag
e=113

1 Be tough, not moderate
2 Commit to a 3-month opt-out period
3 Weigh yourself every day ........... scream limit
4 Reverse small gains immediately
5 Eat Primarian 90% of the time ..... paleo-ish - dairy allowed
6 Eat one major meal per day
7 Perform a daily " Scan and Plan "
8 Stop eating at 8pm
9 Eat from a limited menu
10 Have one acceptable treat per day
11 Have a love affair with exercise
12 Maintain with support and support others


For -2014- strength training and core strength, flexibility and balance are my focus. I am not running any races longer than 10k. But I so prefer aerobic and outdoor fun to strength training so I will be character building, haha, doing something I don't enjoy for a greater gain.
update Dec 2014, I am happy that ST is once again a regular part of my life. Core strength, flexibility showed improvements, fitness is improving again after a low-iron interval.

"Today is your day! Your mountain is waiting. So...Get On Your Way!"
Dr Seuss

"Today was good, today was fun. Today is gone, today is done. Tomorrow is another one"
Dr Seuss

As I was walking down the stair
I saw a man who wasn't there
He wasn't there again today
I wish that man would go away

Where you end up is more important than how fast or where you start out.
It is our choices...that show what we truly are, far more than our abilities.
A PH (personal high) is the main goal, a PB (personal best) is the sometime icing on the cake.
Never underestimate the inevitability of gradualness.
Sopra le nebbie delle valle e le vicende della vita sorge una promessa di luce e serenita.

Don't be lazy. The effort is ALWAYS worth it.

for 2015
run 3x non-long-hike week - 2x on long-hike weeks
improve sleep per night
ST 3x a week
race plans one tri-relay 5k run leg, one 5k, two 10k
hike a moderate amount
learn to scuba dive
erg and morning ST
Thursday and Saturday are rest days
participate in seasonal 5% challenges and chip away to ideal weight - 15 pounds to lose this year - 5 lbs per challenge
continue to strengthen shoulder, feet, lower back, and improve endurance

for 2013
endurance training
run 3-4x a week
improve sleep per night
ST 2-3x a week
hike a lot
do two 5ks, one HM
continue to strengthen feet and infrastructure
lose the weight I gained in 2011 and kept in 2012


I met my 2012 goals except for the rowing race
for 2012
run 3 5ks April, June, September
run HM this year
row Head of the Gorge in October


Main Goal, is to improve and stabilize fitness, to solve the hamstring tightness problem and to toughen my feet for longer distance running and for hiking
In 2011 I had some time goals
No time goals this year, it will be about more all-around and injury-free fitness
I am trying to be less competitive and stay injury free over the next year, with staying active and improving my overall fitness and strength being the main goal, when I get in a overly competitive mode, the kind that depends on beating others or winning medals or even continuing to achieve personal bests, I run into injuries, that so defeats the fitness and wellness process.
Also in 2011, I ran into injury when training for rowing and running, hope they will not be mutually exclusive because I love them both, hope I can


goal
weekly training goals - 2012


row on water
1x Saturday

running
2x 30min pieces
1x LSD

swimming
2x weekly, on 30min run days

ST
2x at home

local hike
2x

erg
40,000m / week

Done
Nov30 2009 First Tri -- 5kRun 29:15--20kBike 74:35-- 750mSwim 19:25--

Feb 7, 2010 Monster Erg 2000m 8:21.7 (2:05.4/500m pace) 132 lbs
April5 Dewdney Hike Personal Best Ascent 42:33
May 17 Dewdney Hike Personal Best Ascent 35:12
May 30 5k Run For Water 29:24
Aug 3 Dewdney Hike Personal Best Ascent 34:49
Sept 3 Grouse Grind - 83 minutes
Sept 18 5k Police Run PB 28:26

Feb 7 2011 Monster Erg 2000m PB 8:09.4
April 3 Mission Hill Stomp 5k PB 27:15
April 10 The Reach first and PB 10k 1:07.38
April 18 marathon length walk-run in 3 pieces 6:20
May 29 Run for Water 5k PB 25:55
June 9 2nd Tri 5kRun 28:17- 20kBike60:00 - 750mSwim 18:18
July 23 Cascadia Masters womens novice quad 2nd place
Sept 17 Dare to Care 5k 27:13 disappointed, was hoping for under 25min

April 1, 2012 Mission Hill Stomp H2H 5k 28:36
May 27, 2012 Abbotsford Run for Water HM 2:13.43
Oct 7, 2012 Victoria Goodlife HM PB 2:12:44

April 7, 2013 Heritage to Heritage 5k 27:42
May 26, 2013 Run For Water HM 2:15:13

Nov 30 2009 1st Tri total time 2H 3min 15sec
June 9, 2011 2nd Tri total time 1H 46min 35sec
Improved total time 16min 40sec
Improved, run 58 seconds faster
Improved, bike 14min 35seconds faster (1st Tri brutal against wind and cold driving rain, 2nd Tri, dry and cloudy and ideal temp)
Improved, swim 1min 7seconds faster (stroke improvement and stronger through ST triceps)

Hikes
Elk Mt
Mt Thurston
Dewdney Peak
Mt Marianne
Sumas Mt
3 Brothers
Skyline
Alouette
Evans Peak
West Coast Trail, North start to Nitnat Narrows and back
Mt St Benedict
Senderos Diez Vistas
Needle Peak
Excelsior Trail - Mt Baker
Artist Point - Mt Baker
Heliotrope Trail - Mt Baker

2014 additional hikes
Galiano
Greendrop Lake
Slesse approach
Yellow Aster Butte - Mt Baker


goals for 2011
reach under 130 and not go over again June 9 yes so far
improve 5k run times- 1 more run Sept 17 June 9 yes so far
run a 10k - done April 10
row on water this summer - yes I am going 2x week
take Dukan diet to stabilization stage and stay stable
do 4 home made 5krun-20kbike-750mswim triathlons
June 9 did first for 2011, second overall

My goals for 2011 are (were)
- maintain my gains and live with balance
- do some home-made sprint triathlons- June 9, 2011(1st of 2011)- I only did one
- get a road bike - I didn't, am happy with what I have - 2014 Joyce gave me a road bike
- compete in the UVic 2011 Feb6, 2011 Monster Erg Competition- done
- complete a Jeff Galloway marathon training plan started June 2 - this has now been adjusted to a JG half-marathon training plan with Penny - started June 12- didn't because of schedule changes with Penny and I
- row on the water this summer yessss
- compete in a rowing head race in the fall - no, but I did compete in a 2000m sprint in July
-continue with 90s-30s intervals, running, erging, HIITs
these so far are the intervals that work best for me

Goals for 2012
weekly
sleep enough
JG running training
ST 2-3x
hike 1x or more
erg 40,000m
swim, bike, snowshoe, walk as it fits in the week

spark routine
friend feed
recent posts
status update
weekly goals
thread post, NEW weeky exercise, JG monthly goals,
New team cafe, JG daily check in, JG race encouragement

post
Spark
Home exercise journal
NEW Jonathan Roche thread- post my weekly summary

try to spend 30min on computer, 15 min on exercise posting daily, no more
try to do at least 2 hours HC
try not to sit down for more than 30min
try to move around lots
get enough sleep, plan ahead, be industrious

"The common conception is that motivation leads to action, but the reverse is true....action precedes motivation. You have to "prime the pump" and get the juice flowing, which motivates you to work on your goals. Getting momentum going is the most difficult part of the job, and often taking the first step is enough to prompt you to make the best of your day."
(Robert McKain)

There is hope for me yet!! Jacob was a cheater, Peter had a temper, David had an affair, Noah got drunk, Jonah ran from God, Paul was a murderer, Gideon was insecure, Miriam was a gossiper, Martha was a worrier, Thomas was a doubter, Sara was impatient, Elijah was moody, Moses stuttered, Zacchaeus was short, Abraham was old, and Lazarus was dead.... Now, what's YOUR excuse? Can God use you or not? -God doesn't call the qualified, He qualifies the CALLED!



This will not the last time that I will ever see chocolate and I don't have to eat it because it's there."

Don't trade what you want most for what you want at the moment.

I would rather wear whatever I want than eat whatever I want.


Some eating motivational self-control quotes from BELLEFAITH42 that she summarized of a sparkpeople message board

Doing it 'the hard way' isn't actually all that hard. It just isn't instant.

I would rather wear whatever I want than eat whatever I want.

This will not the last time that I will ever see chocolate,cake and I don't have to eat it because it's there."

Being overweight and unhealthy is hard. Losing weight and getting healthy is hard. Pick your hard.

The thing you are putting in your mouth tastes the same as the last time you ate it, nothing has changed, so why are you tasting it again? and if you can defeat your 3-4 inch tongue you're good to go, cause just as you swallow something the satisfaction is gone, It is just your 3-4 inch tongue

"You have to get obsessed and stay obsessed

Learn to embrace your plateaus, it's your body's way of adjusting to a new normal.

If you eat it, own it.

If you make a mistake and drive through a red traffic light you do not have permission to go through all the red traffic lights you see all day. So why do it with food.

Identify your demons and conquer them!

Don't trade what you want most for what you want at the moment.


"You can't work off a bad diet."

Don't wait until you "feel like" doing it, because chances are good you'll never "feel like" doing it.

"This is just a craving...it doesn't mean I have to eat. IT's JUST A CRAVING!!!

Never say you didn't have a choice about what to eat. YOU put the food in your mouth, YOU chewed it and YOU swallowed it.

One piece of pizza has half the calories of two pieces of pizza.


Snack to avert a slide in eating
20oz peppermint tea, 1 apple, 1 cup cottage cheese.

When the munchies strike: Drink 16 oz water. Brush teeth. Take a 10-min walk. Blog or post on Spark People. Clean something. Erg ST



Keeping up gets boring FOR A WHILE! After the "this is
hard" phase, and the "I can do this better" improvement
phase, and the "this is boring" phase, comes the phase
where we can mindlessly address those normal, ordinary,
*routine* tasks which our houses need every day; at
least, that's what I've found. The catch is that we
have to find each of our problem areas and go through
the process with them all. Tiring, boring, frustrating
by itself, but ultimately rewarding because you achieve
an organized life.

I originally started running in order to burn more calories than I was burning walking. Although this is still one of the reason�s to continue running, I�ve discovered more.

For me, running seems to
1) Strengthen this body and mind.
2) Strengthen many body systems especially � respiratory, skeletal, muscular, and circulatory.
3) Strengthen mental toughness and sharpness.
4) Strengthen emotional well-being.
5) Gives me a sense of freedom and youth.

I also have come to the conclusion that you must coach yourself. All generic training plans can be adapted to your own strengths and weaknesses. Knowing what these are � from IT band issues to ego mania are essential.

With this in mind�. A good running plan promotes
1) Injury free running
2) Capacity for running development

After 2 and � years of consistent running, I�ve adopted the following�.

RUN-WALK-RUN:
I am a faster runner with walk breaks than I would be without. Walk breaks lessen fatigue and allow me to recover from both races and long runs very fast. Walk breaks enable me to maintain a consistent pace for 13 miles. I use walk breaks on all runs whether the run lasts 30 minutes or 3 hours.

VOLUME:
Average miles per week and the number of times running each week. In 2012 � 3X per week, almost always Mondays, Wednesdays, and Fridays. This last training cycle I have been averaging 20-22 miles per week. In 2013 I plan on adding a 4th day a week 2-3 times per month.



ENDURANCE TRAINING:
Pace is slow and easy. All slower than HM race pace. Distance varies, but as a half marathoner, long runs are usually anywhere from 10 � 15 miles depending on where I am in the current training cycle. Other easy or recovery runs may be anywhere from 3 � 7 miles.

STAMINA TRAINING:
A variety of runs fall into this category for me. They are 800s (intervals); Steady State Runs; Tempo-Threshold Runs. I am always aware of my goal race pace and structure all runs based on that pace. Interval pace is 30 seconds faster than goal race pace. Steady State Tempo Runs could fall into a range surrounding race pace, but could be a little faster or slower. These, for me, are 60 minutes of the run. I also will do faster tempo runs at about a 10K pace, but not for 60 minutes � closer to 25 right now. I may include 2 of these, for example: 1 easy mile; 2 miles at 10K pace; recovery interval; 2 miles at 10K pace; 1 easy mile.

SPEED and SPRINT TRAINING:
Honestly I do not do this very often, maybe just a couple weeks before the race I am training for. I will do 2-3 workouts with 200s - 400s � at a much faster pace than I am used to. For me, that would be close to a 5K race pace. For others it might be faster. You feel like you are running all out. I am unable to maintain this for very long.

PROGRESSION TRAINING:
I use progression runs for both the endurance and stamina runs. For example: On a long 13 mile run I will run the first 11 miles at a very slow easy pace, but run at race pace for the last 2 miles. Or for a tempo run, I may run an easy 2 miles, 2 miles at HM race pace, and then 2 miles at 10K race pace.

HILL INTERVALS:
I live in a flat Florida world. In the middle of an easy run I will stop at the local clubhouse and use the treadmill for hill repeats. I have a lot of room for improvement here as in every area of running. I currently am setting the incline at 6 and running 3 minutes straight, walking enough to let my heart rate recover and then repeat.



HEART RATE TRAINING:
In the warmer months of Florida�s summer I concentrate more on Heart Rate intervals and training rather than pace. The information and methods I use for this can be found in HEART RATE TRAINING by Roy Benson.



For now this is my plan�

Mondays � alternate every other week:
Long Slow Runs
800s

Wednesdays � alternate every other week
Easy Run or Easy Run with a Magic Mile
Easy Run with Hill Intervals

Friday�s �alternating week to week
Tempo Run close to HM race pace
Tempo Run close to 10K race pace (might be a progression run)
200s or 400s (but not until the race is much closer) at a 3K or 5K pace

Saturday�s � 2-3 times per month
Recovery or Easy Run�

Books I have read that have greatly influenced how I run.

Jeff Galloway's - RUNNING UNTIL YOU ARE 100


Jeff Galloway's - HALF MARATHON, YOU CAN DO IT


Roy Benson's - HEART RATE TRAINING


Brad Hudson's - RUN FASTER, From the 5K to the Marathon - How to be Your Own Best Coach


emoticon LIVE2RUN4LIFE for many of these book suggestions.

Hope to see many of you at the FINISH LINE in 2013!
Happy Running

SB




Current Status:


SparkFriends

SparkTeams

My Ticker:
May Minutes: 140


Recent Blogs:

Profile


Member Since: 3/6/2008

SparkPoints: 87,912

Fitness Minutes: 157,264

My Goals:
To make motion the lotion, to make every day movement part of my lifestyle. The vast majority of goals are not too high if we climb with care and confidence. Haste makes waste. I want to slow down and move ahead more steadily and carefully, avoid injuries, improve fitness, reach and maintain goal weight.
Run, ST, erg, hike, swim, bike, walk.

My Program:
I am mainly a runner and hiker. I also like snowshoeing, my indoor rowing machine and swimming. In the summer it is biking and walking-running, but always some indoor rowing, also called erging, because it warms me up for ST and before runs and is the the cardio workout that works the most muscle groups, arms, shoulders, back, abs, glutes, legs. I am a cardio junkie and I love the outdoors.

Personal Information:
I am Canadian from the West Coast (also known as the Wet Coast). I have an awesome husband and three kids, the oldest is 26 and she is studying medicine in university, the second is 23 and he has a science degree in health information technology and is working in that field, my youngest is 21 and she is studying agriculture and is working in our fields, she wants to be a dairy farmer with us. We live on the dairy farm I grew up on, took over from my dad. I feel very blessed by the way my life has turned out so far.
Sopra le nebbie delle valle e le vicende della vita sorge una promessa di luce e serenita.
(Above the mists of the valley and the everyday events and surprises of life surges a promise of light and serenity)

Other Information:
goals
5k goals
10K goals
regular hikes
2-3 runs 3 ST weekly
erg set piece personal bests
monthly measurements
goal weight

Participating in seasonal 5% challenges, coming up, the winter 5% challenge in January 2015

Profile Image