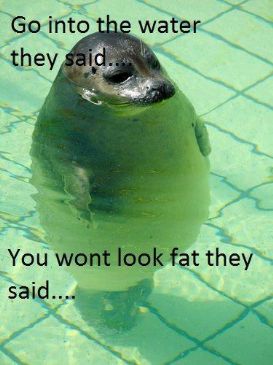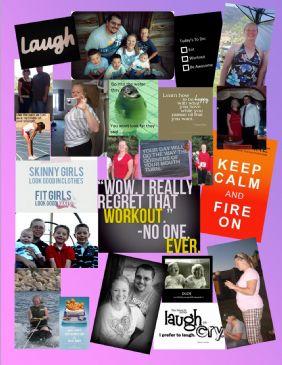 I have 5 pics in my gallery

Awards

Go GREY WOLVES!
That wolf is me!!! This is how I feel right now. Ready to protect what I need to, to be a happier and healthy wife and mother!

I am starting fresh with my page. Starting with forward motion. And 2 steps forward, one step back, is still moving forward.

~~~~~~~~~~MY INSPIRATION~~~~~~~~~~

"Our deepest fear is not that we are inadequate. Our deepest fear is that we are powerful beyond measure. It is our light, not our darkness, that frightens us most. We ...
That wolf is me!!! This is how I feel right now. Ready to protect what I need to, to be a happier and healthy wife and mother!

I am starting fresh with my page. Starting with forward motion. And 2 steps forward, one step back, is still moving forward.

~~~~~~~~~~MY INSPIRATION~~~~~~~~~~

"Our deepest fear is not that we are inadequate. Our deepest fear is that we are powerful beyond measure. It is our light, not our darkness, that frightens us most. We ask ourselves, 'Who am I to be brilliant, gorgeous, talented, and famous?' Actually, who are you not to be? You are a child of God. Your playing small does not serve the world. There is nothing enlightened about shrinking so that people won't feel insecure around you. We were born to make manifest the glory of God that is within us. It's not just in some of us; it's in all of us. And when we let our own light shine, we unconsciously give other people permission to do the same. As we are liberated from our own fear, our presence automatically liberates others." Maryann Williamson
Used by Nelson Mandela in his 1994 inaugural speech


"Anyone who imagines that bliss is normal is going to waste a lot of time running around shouting that he has been robbed. The fact is that most putts don't drop, most beef is tough, most children grow up to be just like people, most successful marriages require a high degree of mutual toleration, and most jobs are more often dull than otherwise. Life is just like an old time rail journey … delays, sidetracks, smoke, dust, cinders, and jolts, interspersed only occasionally by beautiful vistas and thrilling bursts of speed. The trick is to thank the Lord for letting you have the ride."
-President Gordon B. Hinckley

"I hated every minute of training, but I said, 'Don't quit. Suffer now and live the rest of your life as a champion."– Muhammad Ali

"Now if you are going to win any battle you have to do one thing. You have to make the mind run the body. Never let the body tell the mind what to do. The body will always give up. It is always tired in the morning, noon, and night. But the body is never tired if the mind is not tired."
- George S. Patton, U.S. Army General, 1912 Olympian



SparkFriends

SparkTeams



My Ticker:
current weight: 191.2


Recent Blogs:

Profile


Member Since: 7/24/2007

SparkPoints: 31,326

Fitness Minutes: 39,001

My Goals:
I am GOING TO BE fit for me and my family.

My Program:
Right now walking on the treadmill, Turbo jam and strength training.

Personal Information:
My name is Julie.
I am 35.
I am 5'6"
I have an amazing husband that encourages me regardless of my circumstance for that day. I have 4 gorgeous boys ages 14,10,8, and 3.
We have 2 great danes named Bella and Tank.


Other Information:
Rewards:
**(-10 lbs)187: Earrings
**(-20 lbs) 177: New workout oufit
**(-30 lbs) 167: Younique Eyelashes
**(-40 lbs) 157: PIYO


Profile Image