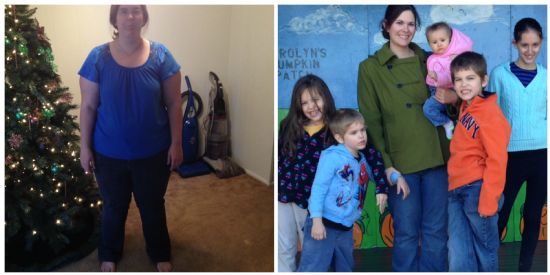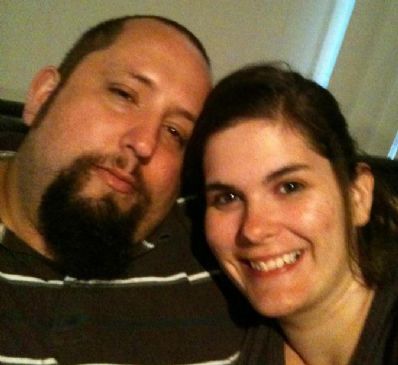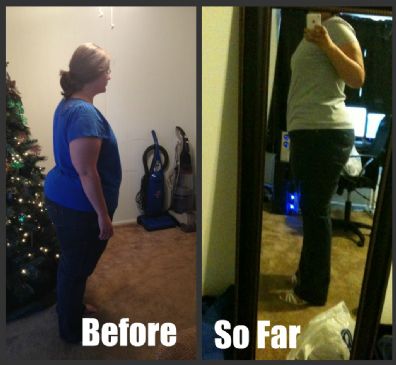 I have 27 pics in my gallery

Awards

Getting Fit
I started my weight loss journey in December 2011. I got to 80 pounds lost before I got pregnant with our 5th child, Charlotte Caroline. She was born on February 12, 2013. I need to start fresh on my sparkpage since I have to re-lose some of the weight because of the pregnancy. Here is a blog post where I moved my weight loss record from my main spark page to a blog post http://www.sparkpeople.com/mypage_public_j
ournal_individual.asp?blog_id=5263884
I will be weighing in on Friday ...
I started my weight loss journey in December 2011. I got to 80 pounds lost before I got pregnant with our 5th child, Charlotte Caroline. She was born on February 12, 2013. I need to start fresh on my sparkpage since I have to re-lose some of the weight because of the pregnancy. Here is a blog post where I moved my weight loss record from my main spark page to a blog post http://www.sparkpeople.com/mypage_public_j
ournal_individual.asp?blog_id=5263884
I will be weighing in on Friday mornings currently.

3/5/13- -6.2 pounds
3/12/13- -1.6 pounds
3/15/13- -1.8 pounds (changing weigh in day to Friday instead of Tuesday so this is a partial week weigh in)
3/22/13- -2 pounds
3/29/13- +3.2 (seriously? No clue...)
March Total Weight Loss-8.4 pounds

4/5/2013- -3.6 pounds
4/12/2013- -3.2 pounds
4/19/2013- -1.8 pounds
4/26/2013- -4.2 pounds
April Total Weight Loss-12.8 pounds

5/3/2013- +.8 pounds
5/10/2013- -4.6pounds
5/17/2013- -2.2 pounds
5/24/2013- stayed the same
5/31/2013--5 pounds
May Total Weight Loss- 11 pounds

6/7/2013- -1.2 pounds
6/14/2013- -2 pounds
6/21/2013- -3 pounds
6/28/2013-3.4 pounds
June Total Weight Loss-9.6 pounds
June Total Inches Lost-11 1/2 inches

7/5/13- -1.2 pounds
7/12/13- -1.4 pounds
7/19/13--2.2 pounds
7/26/13--2 pounds
July Total Weight Loss--6.8 pounds
July Total Inches Lost-0

8/2/13-+4 pounds (vacation oops)
8/9/13--4.8 pounds
8/16/13--2.4 pounds
8/23/13-+.8 pounds
8/30/13--2.4 pounds
August Total Weight Loss-4.8 pounds
August Total Inches Lost-1 inch

9/6/13-+.4 pounds
9/13/13--1.6 pounds
9/20/13--.8 pounds
9/27/13-stayed the same
September Total Weight Loss-2 pounds

10/04/13- -1.4 pounds
10/11/13- -1 pound
10/18/13-+3.4 pounds (family in town-lots of eating out :( )
10/25/13- -2 pounds
October Total Weight Loss-1 pound

11/01/13-+3.6 pounds
11/08/13-+0.8 pounds
11/15/13--0.4 pounds
11/22/13--1.6 pounds
11/19/13-+4.8 (Yikes :( My birthday and Thanksgiving fall out)
November Total Weight Loss-+8.8 pounds

12/06/13- -4.2 pounds
12/13/13-+2.2 pounds
12/20/13-
12/27/13-
December Total Weight Loss-










Current Status:


SparkFriends

SparkTeams

My Ticker:
Pounds lost: 102.2

Interact with JRSMITH1982






Recent Blogs:

Profile


Member Since: 1/31/2010

SparkPoints: 12,528

Fitness Minutes: 7,629

My Goals:
My goal is to feel and be healthy and confident.

Goal-get to pre pregnancy weight (GOAL REACHED)

Goal-get to 100 pounds lost! (GOAL REACHED)

New Goal-Get to "onederland" (in the 100's instead of the 200's on the scale)



Exercise Goals- Take a fitness class (GOAL REACHED)

New Goal- Jog for one mile without stopping

My Program:
Calorie tracking, portion control, exercise. I usually stay between 1250 and 1400 calories per day.



Personal Information:
I'm from northeastern Iowa but about two years ago we moved to Kansas City. I have four children ages 12, 9, 7, 5, and 5 months. I'm a stay at home wife, mother , and homeschool teacher and I love my jobs.

Other Information:
I'm passionate about Autism Awareness and connecting with parents who are raising children with special needs. My oldest daughter has mild Asperger's syndrome and my oldest son has classic Autism. I write a blog at http://www.joysautismblog.com

Profile Image