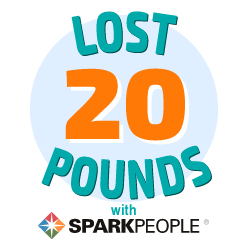 I have 12 pics in my gallery

Awards

Jordan R Hinckley
Argue for your limitations, and sure enough they're yours.
Richard Bach

Don't believe what your eyes are telling you. All they show is limitation. Look with your understanding, find out what you already know, and you'll see the way to fly.
Richard Bach

Every problem has a gift for you in its hands.
Richard Bach

I gave my life to become the person I am right now. Was it worth it?
Richard Bach

The mark of your ...
Argue for your limitations, and sure enough they're yours.
Richard Bach

Don't believe what your eyes are telling you. All they show is limitation. Look with your understanding, find out what you already know, and you'll see the way to fly.
Richard Bach

Every problem has a gift for you in its hands.
Richard Bach

I gave my life to become the person I am right now. Was it worth it?
Richard Bach

The mark of your ignorance is the depth of your belief in injustice and tragedy. What the caterpillar calls the end of the world, the Master calls the butterfly.
Richard Bach

You are never given a wish without also being given the power to make it come true. You may have to work for it, however.
Richard Bach

Your only obligation in any lifetime is to be true to yourself. Being true to anyone else or anything else is not only impossible, but the mark of a fake messiah.
Richard Bach

I have the power! - He-man

The best is the enemy of the good- Voltaire

Sometimes you have to take the leap, and build your wings on the way down- Kobi Yamada

The journey of a thousand miles bust begin with a single step.- Lao Tsu

Whether you think you can or you think you can't, you are right.- I have heard this one attributed to Henry Ford


"Get your bloated nothingness out of the way of the divine circuits."
— Ralph Waldo Emerson

"no, Try not, Do, or do not, there is no try."- Yoda ( used to use this as an object lesson with the students I used to teach, telling them to try to take a pen from my hand, they did or did not but never "tried")

Do one thing every day that scares you. - Eleanor Roosevelt

Only Thing We Have to Fear Is Fear Itself- FDR

The only tyrant I accept in this world is the still voice within- Gandhi

these last 3 are from the Dalai Lama

Be kind whenever possible. It is always possible. – Dalai Lama

The purpose of our lives is to be happy. – Dalai Lama

With realization of one's own potential and self-confidence in one's ability, one can build a better world.- Dalai Lama

"I'm a great believer in luck, and I find the harder I work the more I have of it." Thomas Jefferson

SparkFriends

SparkTeams



My Ticker:
current weight: 321.0

Interact with JORDANHINCKLEY







Recent Blogs:

Profile


Member Since: 3/24/2009

SparkPoints: 10,525

Fitness Minutes: 12,948

My Goals:
At this point, I am just looking to drop some pounds and build my personal confidence.



My goal weight is in the 220 range but I will see better when I get closer to it. My short term goal is to get to 250 or a drop of Just under 100 pounds to start. My shorter short term goal is fitting into those 38" pants in my closet again, something I have not done since sometime in high school.

My Program:
Water,

Watching what I am eating and why,

Exercise! That also helps my depression issues and makes me feel so much better.

Working out most days a week.

Personal Information:
I live in Rose Park with my wife and 2 dogs. I work at the University of Utah hospital as a Custodial Supervisor and am excited to be making progress.

Profile Image