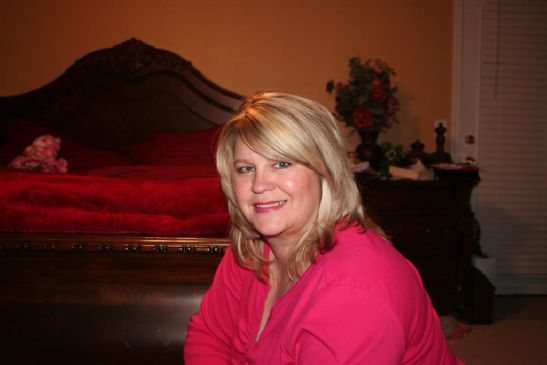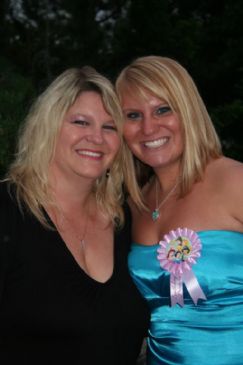 I have 43 pics in my gallery

Awards

2012- The year of NO MORE EXCUSES!
Time to STOP making EXCUSES and do what I set out to do so long ago. It is finally the RIGHT TIME to finish what I started and get back on track!

I have a special man in my life who makes me very happy but loves to eat out and I have not been dedicated to exercising and staying healthy. I am so disappointed that I didn't stay focused. I took a break from everything and it didn't take long to get back up on the scale. I am back up to 230 and just sat back while I piled the ...
Time to STOP making EXCUSES and do what I set out to do so long ago. It is finally the RIGHT TIME to finish what I started and get back on track!

I have a special man in my life who makes me very happy but loves to eat out and I have not been dedicated to exercising and staying healthy. I am so disappointed that I didn't stay focused. I took a break from everything and it didn't take long to get back up on the scale. I am back up to 230 and just sat back while I piled the pounds on.

I am dealing with a little bit of EMPTY NEST SYNDROME! Sometimes I feel I should advertise in the local paper as a MOTHER For hire! lol

My daughters are both away at college .. one in knoxville and the other in D.C., so I have NO MORE EXCUSES! I am committed to changing for life, just need to have my motivation pumped up again. THIS WILL BE THE YEAR I WILL STOP MAKING EXCUSES FOR MY PAST AND CHANGE EVERYTHING TO BE THE PERSON I WANT TO BE IN THE FUTURE!

I am tired of always being behind the camera because I hate the way I look.

I am tired of not feeling like hiking to waterfalls that I love.

I am tired of being uncomfortable in everything I wear!

So from this day .. 2/9/12 forward I will no be making excuses but moving one step closer to my goal. Be the woman that my children are proud of and stop living in the past!

I CAN DO THIS AND WILL DO THIS FOR ME!!


I CAN DO THIS AND WILL DO THIS FOR ME!!!

Watch your thoughts ; they become words.
Watch your words; they become actions.
Watch your actions; they become habits.
Watch your habits; they become character.
Watch your character; it becomes your destiny

My PLAN for remainder of 2012:
I am getting back into ZUMBA & DIO.

I WILL start Shaun T.'s Rockin Body series at home, because I love to dance and need to dance like No One Is watching and shed these pounds.

I feel so invigorated and can't wait to start seeing results again.

I WILL get back to doing SPIN and ELLIPTICAL At the Y!!

I WILL Begin a Running program again!!!!

I will complete a 5K and 10K this year!

It is now time to turn over a new leaf and for me to STOP making excuses and just DO IT. I am committing to do what it takes to get myself in a better position and to feel better about life.

*I am DONE always being uncomfortable in my clothes!
*I am DONE with not wanting to be in front of the camera!
*I am DONE with not being the person my kids can look up to on weight problems.
* I am DONE allowing my life to be destroyed by my Divorce which was way back in 2008
*I am DONE allowing myself to make excuses for not losing this weight.
*I am DONE not drinking the water I need to drink to get Healthy.
*I am DONE making excuses for not going to the YMCA and pushing myself during exercise.
*I am DONE being a weak person who can't stand up for what she believes is right.
**I am DONE with needing everyone else to make me Happy and ready to take control of my own Destiny.

Favorite Quotes:
'Lord, I love you and I need you, come into my heart, and bless my family, my home, my friends, and me.. Amen. '

ANGELS EXIST but some times, since they don't all have wings, we call them FRIENDS

There are many things in your life that will catch your eye, but only a few will catch your heart....pursue those...

DON'T QUIT!

When things go wrong,
as they sometimes will,
When the road you're trudging
seems all uphill,
Keep your spirits high
for through thick and thin,
You must carry on
if you are to win.

Life is strange
with its twists and turns
As everyone of us
sometimes learns.
It challenges us
to often give up
When we could have captured
the victor's cup.

So turn your failures
inside out,
Press them on past
fear and doubt.
Never mind if things
hold you back a bit,
You'll come out on top--
but you mustn't quit.


'The will of God will never take you where the
Grace of God will not protect you.'

Special Quote:
Good friends are like stars.You don't always see them but you always know they are there.

MY NEW MOTTO: NO MORE EXCUSES!!

Thank you all for reading my story!!
facebook email address: lori.jones@att.com
SparkFriends

SparkTeams



My Ticker:
current weight: 209.0


Recent Blogs:

Profile


Member Since: 8/6/2007

SparkPoints: 19,656

Fitness Minutes: 40,340

My Goals:
Time to take back my life and make 2013 my year.

I am motivated to lose-lose-lose those unwanted pounds.


Not to be LABELED OBESE on the scales or BMI tables.

I would like to lose 6 lbs per month over the next 12 months.

I would like to exercise a minimum of 5 times per week!


I am DONE being the Fat Girl.

I am DONE making Excuses!

I am DONE trying to please everyone else!

I am DONE with not following Through!

Short term goal- To make it to onderville and stay there! WOO HOO!

My Program:
I am going to drink lots of WATER!

I am going to the Y to exercise!

I am going to start tracking food and stay on track with Sparkpeople!!

I love Zumba!!

I love HOPE FOR HEALTH program!

Personal Information:
I am 42 year old mother of two daughters, Briana & Kelsey. Briana has graduated with her 4 year degree at UT Knoxville & will be going to boot camp on Jan. 15th for National Guard & Kelsey is a Sophomore at Georgetown Univiersity in Washington D.C.

I am dealing with EMPTY NEST SYNDROME and it is hard!

I am tired of making EXCUSES!!

I have met the most amazing man and he has changed my life and made me happier than I have ever been. He makes me feel like I matter and that I am a princess.

I live in Springfield, Tennessee (which is just outside of Nashville.)

Facebook email: lori.jones@att.com

I love my family!

Other Information:
I love scrapbooking, especially with my Cricut expression.

My favorite author is James Patterson.

I love spending time with my daughters and watching both of them play softball.

I LOVE TO RUN! or at least I will!

2008 SW=230
2009 SW=209
2010 SW=215
2011 SW=225
2012 SW=230
2013 SW=204

2014 SW will be 180 or less!!

Profile Image