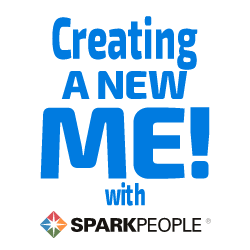 I have 13 pics in my gallery

Awards

There are two types of pain: PAIN OF DISCIPLINE AND PAIN OF REGRET
HI ALL!
I STUMBLED ACROSS THIS WEBSITE AS I WAS SEARCHING FOR A CALORIE COUNTER BUT I FOUND SO MUCH MORE. OVER THE PAST COUPLE YEARS I HAVE PUT ON A FEW POUND( WHEN I SAY FEW I MEAN A LOT ) FOR VARIOUS REASONS. LIKE FAMILY STRESSES AND THE "MARRIED 15".

I HAVE BEEN TRYING TO GET IT OFF BUT ITS DIFFICULT BECAUSE I NEVER HAD SO MUCH TO LOSE BEFORE.
I LIKE EXERCISE BUT I LOVE FOOD, AND NOW FOOD IS DEFINITELY WINNING. I AM LOOKING FOR SOME SUPPORT ON MY WEIGHT LOSS ...
HI ALL!
I STUMBLED ACROSS THIS WEBSITE AS I WAS SEARCHING FOR A CALORIE COUNTER BUT I FOUND SO MUCH MORE. OVER THE PAST COUPLE YEARS I HAVE PUT ON A FEW POUND( WHEN I SAY FEW I MEAN A LOT ) FOR VARIOUS REASONS. LIKE FAMILY STRESSES AND THE "MARRIED 15".

I HAVE BEEN TRYING TO GET IT OFF BUT ITS DIFFICULT BECAUSE I NEVER HAD SO MUCH TO LOSE BEFORE.
I LIKE EXERCISE BUT I LOVE FOOD, AND NOW FOOD IS DEFINITELY WINNING. I AM LOOKING FOR SOME SUPPORT ON MY WEIGHT LOSS JOURNEY. I LOOK FORWARD TO GAINING THE MOST OUT OF SPARKPEOPLE AND GOOD LUCK TO EVERYONE AT ALL STAGES OF YOUR JOURNEY'S!

Quote: "THERE ARE TWO TYPES OF PAIN.
PAIN OF DISCIPLINE AND
PAIN OF REGRET"

May Focus: ABS, ARMS, THIGHS!!!!

Goals: 4 week goals-COUNTDOWN TO GRAUDATION PARTY 10'
May 23 to June 19
GOAL ACTUAL
Week 1- 6.5lbs Week1
Week 2- 5lbs Week 2
Week 3- 4.5lbs Week 3
Week 4- 4.5lbs Week 4
SparkFriends

SparkTeams

My Ticker:
current weight: 196.6


Recent Blogs:

Profile


Member Since: 11/4/2009

SparkPoints: 5,892

Fitness Minutes: 3,368

My Goals:
Hi everyone. I found Sparkpeople as I was searching for some motivation to lose weight. I have been trying for a while now and after a few weeks my motivation wains. I absolutely love this site and I know it will motivate me. I'm about 5'6.5" with a large frame meaning that I can hold more weight without looking fat so I was on the high end of the BMI scale but didn't look it. My goal is to lose about 40-50pds and get back to my healthy weight. I wanna get strong and run a 5K!
1/3/10-204.6
1/10/10-201.6
1/17/10-202
1/24/10- 201.8
1/31/10- 201.0
2/7/10- 196.2
2/14/10-196.0
2/21/10- 198.2
2/28/10- 197.6
3/10- N/A
4/10-N/A
5/23/10- 201.2
5/30/10- 199.6
6/6/10- 196.6
6/27/10- 201.6
7/4/10- 8/14/10-NWI

8/15/10- 204.0
8/22/10- 201.4
8/29/10- 204
9/5/10-
9/12/10-
9/19/10-
9/26/10-
10/3/10-
10/10/10-
10/17/10-
10/24/10-
10/31/10 - (11/3/10-Sparkversary)-



My Program:
I've tried many things but I've decided to cook my own balanced meals and and work out daily both at the Bally's gym right down the block and with Jullian 30 dayshred and Biggest Loser power sculpt. I have also downloaded a c25k running podcast and have been training for a 5k.( On hold 4 now) 3days weight training
As of 2/10 I do cardio/spining/wight classes at ballys all week.

Lose 5lbs Happy dance & red lipstick (Done 12/13/09)
Lose 10lbsHeart rate monitor/calorie counter watch (Done 2/2/10)

Starting 8/15/10 @204

Lose 8lbs- Mani/Pedi
Lose 5lbs -New Workout outfit pants and bra
Lose5lbs- Weekend getaway &/or concert
Lose 5lbs- Belly Dancing Class
Lose 5lbs- Spa day
Lose 5lbs- New Hairstyle
Lose 5lbs- Professional Photo Shoot
Lose 5+lbs Shopping Spree and Vacation!

Personal Information:
Hi thanks for visiting my page! My name is Jodi I'm 24 years old and have been married two years in July!. We have settled into our new place the end of summer 09. I graduated from College in NYC which is where I live. I love animals, i like to work out and cook but sometimes i slack on doing both.

Other Information:
I would welcome any friends that wanna add me, whether you just started SP like me or have been here a while and have advice for me. Feel free to add me, message me or comment. I look forward to giving as much encouragement and motivation as I hope to get from you all!

Profile Image