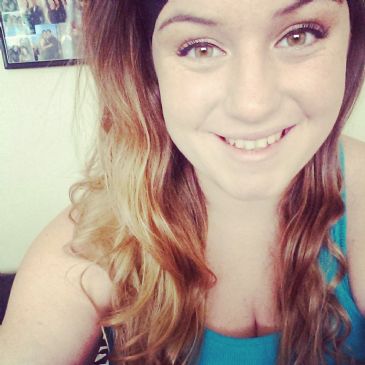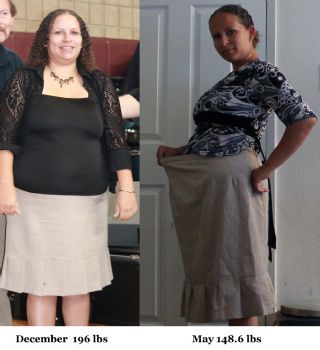 I have 49 pics in my gallery

Awards


Christmas time is the best Fitness Time! So what are you waiting for?
Nothing and no one can stop what what we can do with Our "Can Do" Attitude!! As long as we keep that attitude and use our 'actionitude' along with it, we got it made. The Ides of March has come and gone, and still I am going strong, just the way that I need to be.
Exercising during the Christmas holidays is even more important than at any other time. Why? Because we have an almost constant array of goodies/temptation thrown in our faces and in our path. Sooooo, the best way to head ...
Nothing and no one can stop what what we can do with Our "Can Do" Attitude!! As long as we keep that attitude and use our 'actionitude' along with it, we got it made. The Ides of March has come and gone, and still I am going strong, just the way that I need to be.
Exercising during the Christmas holidays is even more important than at any other time. Why? Because we have an almost constant array of goodies/temptation thrown in our faces and in our path. Sooooo, the best way to head off those sneaky extra pounds finding their way onto our sleek bodies.......*thinking positively, of course* :) is to do at least 30 minutes exercise a day, or at least whatever your physical health is up to. You know your own limitations so get with the program, and do those exercises!
~~~Dance around the Christmas tree.......Me, I will be cavorting with my walker around that Christmas tree....
~~~Go Christmas Caroling......lots of good walking that way.......just be careful not to over indulge when the hostesses off those tempting goodies.

~~~Be the one to play Santa and give out the gifts on Christmas morning.....that way you have to get down to get the packages and then get back up to deliver them to each recipient.
~~~~When Christmas music is playing, dance around the house; if you can't find a partner, ol' mr broom is always handy....makes a dandy partner, plus you get to lead........;)
There are a myriad ways that you can find to incorporate little moments of exercise into your daily routine during this holiday, even though it is at times chaotic.....

~~~Oh, and above all, make time for yourself.....find a quiet place and just 'be"......nothing more energizing than to find some "Me" quality time....

~~~~~~~~~~~~~~~~~~~~~~
THIS IS GOING TO BE A YEAR OF TRANSFORMATION FOR ME. SO, FULL SPEED AHEAD ON THAT THROTTLE!!!

My Mantra for 2012, even though it is half over, is "Never Give UP!! Never Give In!! and Definitely Never, Ever Surrender!!!
~~~~~~~~~~~~~~~~~~~~~~~
I am committed to eating healthy and exercising regularly. My goal for this new year is to get below the 200 lb mark... to finally be in Onderland. I had so hoped to do that this year, but I kept sabotaging myself. Wellllll, who else can I blame? Maybe I should call "obstacle busters".........:) Though I have not done so well at times and gotten off on the sidetrack, I commit myself to staying focused and making sure that I am doing all that I can do.. Still, I have continued to track my food and continued to do my exercise. I will just have to try harder and to be more committed to resisting temptation when it rears its ugly head....okay, so not so ugly.,..when it's chocolate, but still have to resist overdoing on chocolate and eating late at night...

***1. I will weigh and report my weight weekly..
***2. I will do cardio at least 5 days a week for 30 minutes, as well as doing ST for at least three of those days.
***3. I will eat between 1300 to 1650 daily, focusing on eating no more than 194 carbs per day. .
***4. I will check in with at least two of my teams daily and post in all of them at least once a week.
***5. I will drink at least 10 glasses of water daily.
***6. I will not let emotional eating get the best of me; but if I do give in, from time to time, I will not let it get me down and I will never give up nor will I surrender.
IT'S TIME TO GET TO MOVING AHEAD ON THAT TRACK INSTEAD OF BEING SIDELINED.....FOR WHATEVER REASON!!! NOW, GET MOVING!!!





~~~I decided that the new year was a perfect time to change my name, since I had been thinking about it for some time. So I threw out a challenge...for someone to think up a new name for me. I had several names that I really liked but this particular one really resonated with me, and the fact that three people were thinking along the same wave length sealed it for me. When I was growing up, Joan of Arc was my favorite heroine, not only for what she stood for, but for a more selfish reason....*grin* :) I was and still am ....."Joan of Ark".....so this is perfect for me...and as a "Fierce, Fabulous and Unstoppable Spark Warrior" who better to represent my fierce fighting warrior spirit.....but Joan of Arc, thus I have become JOAN_OF_SPARK

�You are never given a wish without also being given the power to make it come true. You may have to work for it, however." Richard Bach

�When we are motivated by goals that have deep meaning, by dreams that need completion, by pure love that needs expressing, then we truly live life.� Greg Anderson

"Over-eating to get back at someone or something is like taking poison and expecting the other person to die. " copied from Kalis Walker's Spark Page. So very true..and yet do we listen to that inner voice telling us that we are only hurting ourselves-no one else? Hardly ever....and it is one of my major problems that I have to deal with almost daily.....Time to change that...




Sometimes things get away from you but then something happens that makes you stop and realize it's time to finally make a change.

In my case, it was when the heart doctor thought that I had congestive heart failure and that if I didn't get that extra weight off me, that I would die. Needless to say that scared me into taking action.

I had already lost approximately 26 lbs (depending on whose scales you read) when I found this site. I need some extra motivation and a bit of a push to keep me going since I plan on going on a road trip with my sister and her DH to see the Grand Canyon and visit Las Vegas in September. I had hoped to be under 200 lbs when I went but as of this date, I will be happy to be 210 when I pack my bags and head out. .

�If you don't know where you are going, you might wind up someplace else. � --Yogi Berrra


Current Status:


SparkFriends

SparkTeams



My Ticker:
Pounds lost: 7.0

Interact with JOANOFSPARK






Recent Blogs:

Profile


Member Since: 5/21/2010

SparkPoints: 115,448

Fitness Minutes: 89,974

My Goals:
"The Warrior's Creed "
from the "Fierce, Fabulous, and Unstoppable Spark Warriors" Team

I am a powerful Warrior.
I can weather any storm.
I am fierce; I am fabulous; I am unstoppable.
My tenacity comes in many forms.

I here and now commit to myself,
To embrace sheer courage and strength,
And vow to pursue wellbeing and health,
And to reach new heights and great lengths.

I shall pick myself up with determination and grace,
Each and every time that I fall,
I will give of myself and lift up my friends,
And will extend a helping hand to all.

I will start each new day,
With inspiration in my heart, as I look to the horizon-nestled treasure,
For am I am a Warrior; I am a spark;
Yes, I am powerful beyond measure!


~ AHealthierMe9 ~


I am committed to this journey to better health. The weight loss wiill be a bonus. *g

My Program:
Some luck lies in not getting what you thought you wanted but getting what you have, which once you have got it you may be smart enough to see is what you would have wanted had you known. ~Garrison Keillor

I BORROWED THESE FROM BRANDI0074's Spark Page : ) Some really great affirmations.

I'm on the road to fitness.
I am feeling thinner today.
I'm losing weight now.
I look and feel lighter today.
I'm enjoying how I'm feeling now.
I love the feeling of making progress.
I love the food that makes me thin.
Losing weight is effortless.
I am going to fit into the next size smaller any minute.
I enjoy being healthy.
I'm making things easy for myself now.
My body is getting stronger, slimmer, and healthier every day.
I feel so thin inside, my outer is just about to catch up.
I love to challenge myself.
I deserve the best.




Personal Information:
My name is Joan and I am from Arkansas...I am 67 years old and when I was younger hoped to be able to spend my retirement years traveling.....well, it didn't happen...and I think I just gave up at some point when I was told that I qualified as disabled.. I may have known it before, but never gave in to it but when I had to quit work, that just kind of felt like my life was over...
NO MORE! I am taking my life back and getting on track to better health and much more energy.....Who knows. Traveling may still be in my future.....

Other Information:
I love to read, work with crafts, do sudoku, crossword puzzles, paint, make jewelry....read.....watch silly reality shows that are so stupid they make me laugh and make my son cringe.....*grin* love watching Jeopardy and Wheel of Fortune to see how many I can get right....and make disapproving noises at the ones who don't get what seems to me an obvious answer, but I realize that if I were up there in their place, I probably wouldn't get it either. My brain would probably freeze.

My favorite quote...has been since high school since we studied Hamlet.. is: "To thine own self be true...Shakespeare (Hamlet)

Profile Image