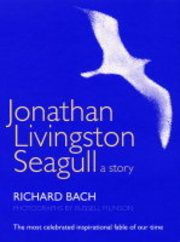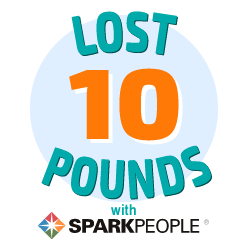 I have 1 pics in my gallery

Awards

Slow and Steady Wins the Race
I have been on multiple diets since I was a teenager without success. However 2 years back, I found SparkPeople, took life by the horns and lost 17 pounds, looked good and felt great.
Last year, I changed jobs, was working 18 hour days, and I had no time to work out or cook healthy.
Of course, I gained back all the weight I lost and more..
Things are easier workwise now, still busy, but more flexible. It still took me 3 months to get back to the gym... but I did.

...
I have been on multiple diets since I was a teenager without success. However 2 years back, I found SparkPeople, took life by the horns and lost 17 pounds, looked good and felt great.
Last year, I changed jobs, was working 18 hour days, and I had no time to work out or cook healthy.
Of course, I gained back all the weight I lost and more..
Things are easier workwise now, still busy, but more flexible. It still took me 3 months to get back to the gym... but I did.

I came back to SP and cleaned out my account, starting afresh on 09/05/09. Since then, I have gradually built up all the healthy habits that I had given up. My weight loss has been slow, but it is going in the right direction. Some things I did differently this time -
1) I never tracked my food before, but I have started doing so now, and realise how much I was overeating before.
2) My measuring cups/spoons and food scale are an integral part of my daily cooking now.
3) I am a little more interactive on the SP message boards now, not quite as I should be, but I try
4) Even if I officially finish a Spark Stage, I choose to remain in that stage if I don't feel ready to move on. For example, I had gone to Stage 4, and realised that I was not there yet, thus switched back to stage 2.
Well good luck to everyone, do the best you can :-)
SparkFriends

SparkTeams



My Ticker:
Pounds lost: 1.6


Recent Blogs:

Profile


Member Since: 1/31/2008

SparkPoints: 21,685

Fitness Minutes: 17,826

My Goals:
Started Sept 5 2009

My Wishlist:
* New cookware
* A coffee mill
* Renewed personal trainer contract
* New wardrobe
* Monthly facials
- facial 2/20/10
* Monthly pedicures
- pedicure 2/16/10




My Program:
I do strength training 2-3 times a week followed by 30 minutes of cardio on weekends. On non strength training days, I do cardio for 50-60 minutes. I always exercise in the mornings.

I am a vegetarian to begin with, but I have started eating breakfast daily. I cook healthy and in fact, I am again taking up cooking as a hobby. I graze throughout the day rather than eating three large meals. I cook supersizes and then deep freeze in portions. If I do need to eat outside, I practice portion control.

Also, I have made my weight loss mission public, which I think really helps.

Personal Information:
Goals for 2010

1) Health:
* Lose the weight
* Healthy cooking

2) Domestic:
* Clutter control
* Daily cleaning

3) Professional:
* ACE the Boards
* Read J&F textbook
* Read the Handbooks
* Read Journals and SAP

4) Personal:
* Enjoy the weekends
* Time management
* Prioritisation
* Find "me time"

Profile Image