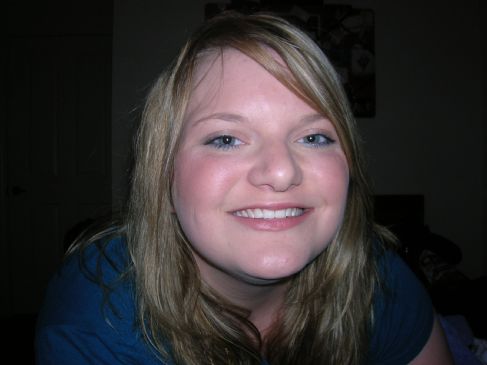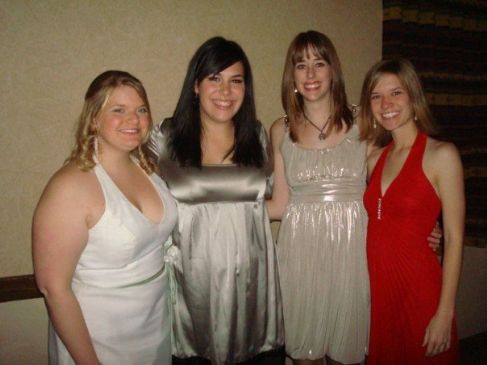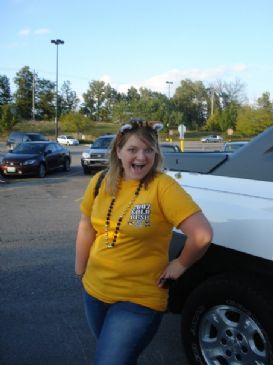 I have 9 pics in my gallery

Awards

***
Hello! I'm Julie, and here's my story:

I'm 20 years old, and I currently weigh 212 pounds. It sucks. As a college student at a very big university, I'm constantly faced with reminders of how different I look from every one else and how unhealthy my lifestyle is. I always see other people around campus running and going to the gym and eating healthy, and as I sit and eat cookies, I wish I could be like that.

But the thing is, I know I CAN be like that, if I would just ...
Hello! I'm Julie, and here's my story:

I'm 20 years old, and I currently weigh 212 pounds. It sucks. As a college student at a very big university, I'm constantly faced with reminders of how different I look from every one else and how unhealthy my lifestyle is. I always see other people around campus running and going to the gym and eating healthy, and as I sit and eat cookies, I wish I could be like that.

But the thing is, I know I CAN be like that, if I would just put in the effort. So I've decided that the start of this new semester will mean a new beginning for me.

I first came across SparkPeople at the end of last summer, and with the help of this site I lost almost 10 pounds before returning to school. Unfortunately, once school began the pressures of classwork knocked me off of my routine and I gained all of the weight back.

But I am determined this semester to get back into a healthy routine and begin losing the weight. After an unprecedentedly successful semester, I'm convinced that I've learned a thing or two about how to manage my time and achieve my goals. So I'm back at SparkPeople, determined that this will be the semester when everything changes for me. :)
SparkFriends

SparkTeams




Recent Blogs:

Profile


Member Since: 6/26/2007

SparkPoints: 0

Fitness Minutes: 0

My Goals:
- Reach a weight within my ideal BMI range

- Fit comfortably into clothes in the junior's department

- Not be ashamed to wear a two-piece swimsuit



My Program:
- Less soda, more water

- Walking, walking, walking

- Fruit and veggies!



... basically just going with the flow until I figure out what works.

Personal Information:
I'm a 20 year old college student in Columbia, MO. I'm majoring in psychology with an art minor, and planning to go to grad school for art therapy. I'm involved in several activities on campus, including my sorority.

Other Information:
I am a HUGE fan of Arrested Development, it's the best show to ever hit network television. I'm also really into indie music. I almost always have some kind of music playing, and some of my favorite bands include Menomena, Spoon and Rilo Kiley.

Profile Image