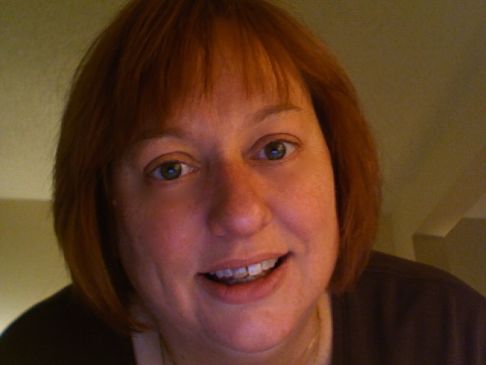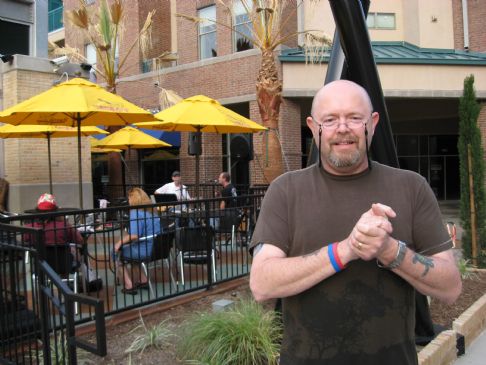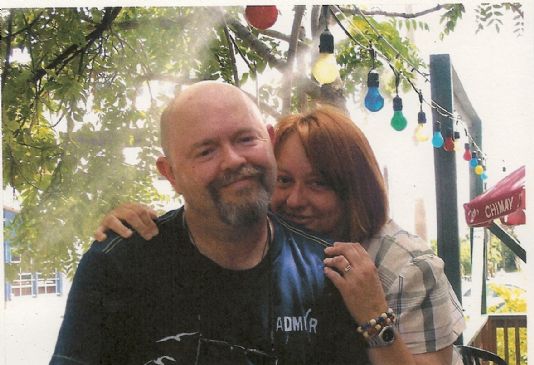 I have 27 pics in my gallery

Awards

What about Me?
I am continuing to evolve. My main goal is to become healthier. I keep changing and my comfort zone has expanded alot since joinng Spark People!

I still have days when I am pleasantly optimistic and days when I am doubtful, that's just life. But I am not afraid anymore to reach out and ask for help when I need it.

I would like to be more zen-like, but I do so enjoy a bit of sarcasim and a cynical sense of humor.

Someday I hope to be a Phenomenal ...
I am continuing to evolve. My main goal is to become healthier. I keep changing and my comfort zone has expanded alot since joinng Spark People!

I still have days when I am pleasantly optimistic and days when I am doubtful, that's just life. But I am not afraid anymore to reach out and ask for help when I need it.

I would like to be more zen-like, but I do so enjoy a bit of sarcasim and a cynical sense of humor.

Someday I hope to be a Phenomenal Woman! Thank you Maya for the inspiration!

Phenomenal Woman

Pretty women wonder where my secret lies.
I'm not cute or built to suit a fashion model's size
But when I start to tell them,
They think I'm telling lies.
I say,
It's in the reach of my arms
The span of my hips,
The stride of my step,
The curl of my lips.
I'm a woman
Phenomenally.
Phenomenal woman,
That's me.

I walk into a room
Just as cool as you please,
And to a man,
The fellows stand or
Fall down on their knees.
Then they swarm around me,
A hive of honey bees.
I say,
It's the fire in my eyes,
And the flash of my teeth,
The swing in my waist,
And the joy in my feet.
I'm a woman
Phenomenally.
Phenomenal woman,
That's me.

Men themselves have wondered
What they see in me.
They try so much
But they can't touch
My inner mystery.
When I try to show them
They say they still can't see.
I say,
It's in the arch of my back,
The sun of my smile,
The ride of my breasts,
The grace of my style.
I'm a woman

Phenomenally.
Phenomenal woman,
That's me.

Now you understand
Just why my head's not bowed.
I don't shout or jump about
Or have to talk real loud.
When you see me passing
It ought to make you proud.
I say,
It's in the click of my heels,
The bend of my hair,
the palm of my hand,
The need of my care,
'Cause I'm a woman
Phenomenally.
Phenomenal woman,
That's me.

Maya Angelou





"Sanity calms, but madness is more interesting. "
-John Russell

"There's a fine line between genius and insanity. I have erased this line. "
Oscar Levant

"A little bad taste is like a nice dash of paprika. "
--Dorothy Parker

I recently became a member ot the American Humanist Association.

"We believe in the fullest realization of the best and noblest that we are capable of as human beings. "
-from The Affirmations of Humanism: A Statement of Principles






SparkFriends

SparkTeams


Recent Blogs:

Profile


Member Since: 6/2/2007

SparkPoints: 25,551

Fitness Minutes: 7,550

My Goals:
I want to be healthier,
to have more energy,
to lose weight,
to look better,
to feel better, AND
to live a better life.

"We cannot fail to win unless we fail to try."--
Tom Clancy




My Program:
Eat Right and Log My Food every day.
Work out at least 4x per week.
Get at least 8 hours of sleep each night.



Personal Information:
52 years old and married to a great guy for 20 years. No children., but have 2 big dogs, who are wonderful.
Lived all my life in Austin, Texas.

"Always bear in mind that your own resolution to succeed is more important than any one thing. " Abraham Lincoln



Other Information:
"Humanists recognize that it is only when people feel free to think for themselves, using reason as their guide, that they are best capable of developing values that succeed in satisfying human needs and serving human interests. "
- ISAAC ASIMOV - scientist, author, and past president of the American Humanist Association.

"The clash of ideas is the sound of freedom."--
Lady Bird Johnson

"We are indeed much more than what we eat, but what we eat can nevertheless help us to be much more than what we are."
--Adelle Davis

"Great works are performed not by strength but by perseverance." - Samuel Johnson

"Those who can make you believe absurdities can make you commit atrocities. "
--Voltaire

"Live your life in happiness, even though those around you lead lives which are unhealthy, and wish to spread their illness to you. Be Happiness itself."
- Buddha

"At all times I will be the pupil of everyone."
-

Profile Image