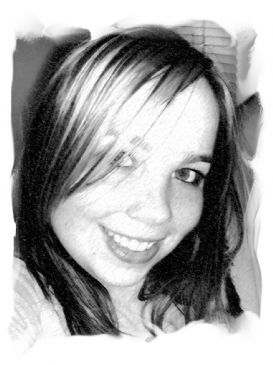 I have 24 pics in my gallery

Awards

I had Lapband then had Gastric Bypass
My name is Jessica Kolman. I'm 28 years old and I live in Raleigh, North Carolina. I got married November 2nd , 2007.

I've had problems with my weight for a while now. I used to be in shape. I used to be an avid backpacker. I don't know what happened.

Update 6/17/12 - I had to get my lapband removed 11/11/11 because my body rejected the band. I managed to lose 30 pounds with the lapband, but ended up gaining the weight back. March 28th, 2012 - My birthday, I got ...
My name is Jessica Kolman. I'm 28 years old and I live in Raleigh, North Carolina. I got married November 2nd , 2007.

I've had problems with my weight for a while now. I used to be in shape. I used to be an avid backpacker. I don't know what happened.

Update 6/17/12 - I had to get my lapband removed 11/11/11 because my body rejected the band. I managed to lose 30 pounds with the lapband, but ended up gaining the weight back. March 28th, 2012 - My birthday, I got gastric bypass surgery. So far I've gone from 239 pounds to 194 pounds in less then 3 months. I'm happy and hopeful for my future.

UPDATE: 10/17/09 - I'm officially scheduled for lapband surgery November 13,2009. I'm getting my lapband done by Dr. Paul Enochs in Cary, NC

All I know is I'm starting a new me.

You can learn more about me at www.myspace.com/jessicalind










"A diet is when you watch what you eat and wish you could eat what you watch. "

"Your body is the baggage you must carry through life. The more excess the baggage, the shorter the trip."

"The tragedy in life doesn't lie in not reaching your goal. The tragedy lies in having no goal to reach."

"If you didn't need a pill to get fat, why would you need one to get unfat? "


Someone will always be prettier.
They will always be smarter.
Their house will be bigger.
They will drive a better car.
Their children will do better in school.
And their husband will fix more things around the house.
So let it go,
and love you and your circumstances.
Think about it.
The prettiest woman in the world can have hell in her heart.
And the most highly favored
Woman on your job may be unable to have children.
And the richest woman you know,
she's got the car, the house, the clothes....might be lonely.
And the word says if "I have not Love, I am nothing."
So, again, love you.
Love who you are.
Look in the mirror in the morning and smile and say
"I am too blessed to be stressed and too anointed to be disappointed!"
"Winners make things happen.
Losers let things happen."
"To the world you might be one person,
but to one person you just might be the world".

Don't Quit

When you've eaten too much and you can't write it down,
And you feel like the biggest failure in town.
When you want to give up just because you gave in,
and forget all about being healthy and thin.
So What! You went over your points a bit,
It's your next move that counts...So don't you quit!
It's a moment of truth, it's an attitude change.
It's learning the skills to get back in your range.
It's telling yourself, "You've done great up till now.
You can take on this challenge and beat it somehow."
It's part of your journey toward reaching your goal.
You're still gonna make it, just stay in control.
To stumble and fall is not a disgrace,
If you summon the will to get back in the race.
But, often the struggler's, when loosing their grip,
Just throw in the towel and continue to slip.
And learn too late when the damage is done,
that the race wasn't over...they still could have won.
Lifestyle change can be awkward and slow,
but facing each challenge will help you grow.
Success is failure turned inside out,
the silver tint in a cloud of doubt.
When you're pushing to the brink, just refuse to submit,
If you bite it, you write it....But don't you quit!
- Author Unknown
Only One Pound

Hello, do you know me?
If you don't, you should. I'm a pound of fat,
And I'm the HAPPIEST pound of fat that you would ever want to meet.
Want to know why?
It's because no one ever wants to lose me;
I'm ONLY ONE POUND, just a pound!
Everyone wants to lose three pounds, five pounds, or fifteen pounds, but never only one.
So I just stick around and happily keep you fat.
Then I add to myself, ever so slyly, so that you never seem to notice it.
That is, until I've grown to ten, twenty, thirty or even more pounds in weight.
Yes, it's fun being ONLY ONE POUND OF FAT, left to do as I please.
So, when you weigh in, keep right on saying, "Oh, I only lost one pound."
For you see, if you do this, you'll encourage others to keep me around because they'll think I'm not worth losing.
And, I love being around you - your arms, your legs, your chin, your hips and every part of you.
Happy Days!!!
After all, I'm ONLY ONE POUND OF FAT!!!
- Author Unknown













SparkFriends

SparkTeams



My Ticker:
current weight: 179.0

Interact with JESSICAKOLMAN







Recent Blogs:

Profile


Member Since: 12/29/2007

SparkPoints: 542

Fitness Minutes: 425

My Goals:

I want to be back in shape and go back to the things I love such as backpacking, canoeing and overall looking good and feeling confident in myself.

My Program:
UPDATE: 10/17/09 - I'm officially scheduled for lapband surgery 11/13/09!!!





Personal Information:
*My name is Jessica Kolman.

*I'm 25 years old

*I'm from Raleigh, North Carolina.

*I moved to NC from Minnesota a couple years ago.



* I have a pug named "Mort" - another pug named "Oscar", and a little black kitten named "Ashley".

*I enjoy outdoor sports such as backpacking, rock climbing, canoeing. I want to get into shape to enjoy it more.

To reach me:
email me at
JessicaKolman@aol.com



Other Information:
I'm working on getting my body back.



mo•ti•va•tion n.
1.a. The act or process of motivating.
1.b. The state of being motivated.
2. Something that motivates; an inducement or incentive.

Profile Image