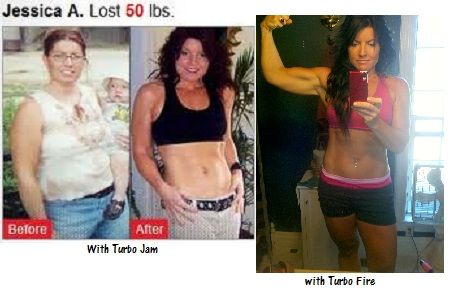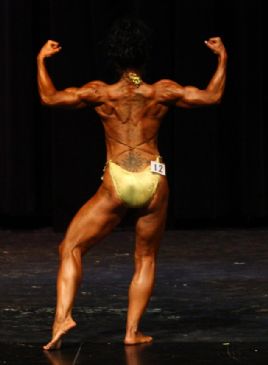 I have 49 pics in my gallery

Awards


Bodybuilding Competition in April & May 2014
Our deepest fear is not that we are inadequate.
Our deepest fear is that we are powerful beyond our imagination.

"Turbo Teaser" (can you find me?? ;P)
http://www.youtube.com/watch?v=knXQv9cbC
ao

I love to exercise and I am not afraid to sweat. Unfortunately, I like to eat equally as well.
I know how I feel with the right foods in the right amounts. I just forget that once in awhile.

!!SP!!! has helped me so ...
Our deepest fear is not that we are inadequate.
Our deepest fear is that we are powerful beyond our imagination.

"Turbo Teaser" (can you find me?? ;P)
http://www.youtube.com/watch?v=knXQv9cbC
ao

I love to exercise and I am not afraid to sweat. Unfortunately, I like to eat equally as well.
I know how I feel with the right foods in the right amounts. I just forget that once in awhile.

!!SP!!! has helped me so much with everything. What an awesome group of people.

Thanks for taking the time to stop by...
Make sure you say 'hi!' I'd love to hear from you!




~~~~February 2009
I am back up to 155 again.
I have tasted what 148 pounds feels like and it was sweet.....


~~~~February 26, 2009
I am at 150 and holding. I like -no love, how I feel at 150. I think I can do this. It is maintanable and comfortable...I think I am going to stick with this for awhile.


~~~~June 14, 2009
I am at 155. I don't like it. I ran this week for the first time. I see all these beautiful people on here and they are so lean and they are...well... running. It is time to try and mix that in also w/ my current kickboxing workouts. Good thing I don't have a full-time job. I actually felt thinnner the next day...weird. And oh that burn in my thighs the next day!! That is aWeSoMe. I've missed that. So that tells me right there that it is time to change things up...big time. I want the body I know I can have. Even 150 pounds isn't good enough. Their is no reason other than pure laziness, over indulgences and rebellion that I can not reach 135 pounds. Their are no rewards for being the best rebel.

~~~~September 2009
Craziest thing...I am cutting out sugar (at least "overt" for now) and seeing definite progress!! I wiLL reach what my ticker says down there!...my class reunion is quite the motivation!!



***********Goals for December 2008***********
Cut breads/carbs to 4 servings (currently 6 servings)-I may have to rethink that..
Up my walking to 4 miles twice weekly-3.75(gettin'there)cold and snow is making this goal difficult. Will keep putting it on my goals though. This WILL be marked done.
Add 100 Push ups program to work out-DONE!! 11/24
Make new upper/lower body work out -DONE!! 11/28
Reach first goal weight (first?) 145lbs- :(
Limit computer time to 2hrs/day not consecutive- :(
Encourage someone (FP4H) during break 3/week-
Find motivation photos for SP-DONE!! 11/30
Get better ab pictures posted (no laundry in background!)-who cares about the laundry, I want better abs!!!

3 out of 9 goals achieved





************Goals for January 2009************
C'mon!! 4 pounds this month-gained muscle, baby!
Encourage someone (FP4H & SP) during break 3/week-
19x DONE
Convince JO*ANNE*IE to start a Shoe Porn Team- wip :)
DO Bootcamp EVERY day- DONE!!
Reach 90 pushups on 100Pushup Program(currently 86 and holding)-105 DONE 1/13
Track honestly ALL Foods (IAOHM)- process
(if I am to embarrassed to track it maybe I shouldn't be eating it...hmmmmmmmmm? DUH!!!!!)
Make new upper body strength workout- DONE 1/21
Make new lower body strength workout-DONE 1/10

5 out of 8 goals achieved.



************Goals for February 2009***********
Continue Bootcamp- 8 Days DONE
Maintain 90 pushups (for now)- 110! 2/26 DONE
Encourage at least 1 person a week-52x DONE
Lose 1 pound a week-(sw 155) 150 2/26
Cut bad carbs out of diet 4 days a week-Done
Wii in pm 4 days a week preferrably w/kids- 14 Days DONE
Read to kids EVERY day-10 Days DONE
Remember I am a wife and mom first- process
No buying any article of clothing, includes shoes:(- 16 Days DONE (okay I went to Maurice's cuz I wanted to see if they had anything just "perfect" for the Crue concert, BUT I am taking it back...it wasn't "perfect". I had a "perfect" top already hanging in my closet...go figure.)

5 out of 9 achieved.



*************Goals for March 2009***********
No buying any fitness DVDS :(-16 days DONE (bought4)(and another 6 "Billy Blanks T3) so NOT done.
No buying any article of clothing or shoes :(- 29 days nope.
Do something in PM (Wii, walk, etc)-15 days DONE
Encourage someone at least 1x a week-38x DONE
Quality time w/ Macy'rie, Max & Spencer-YES.
Date w/ Todd once per month- Saturday!! Yippee!! DONE
Call my mother once every two weeks!-1x em 1x visit 1x
Capt H2O, alternate if I get to go out- not out. DONE
New Upper Body Workout- 3/19 DONE
New Lower Body Workout- 3/20 DONE

8 out of 10 achieved. (hey, that's not bad)



***************Goals for April 2009***********
No buying any fitness DVDS :(- 22 days,so NOT done
Allowed 2 pairs of summer sandals, that's it!- DONE...going to be a long month, but they are super cute...studs'nstuff. SO NOT "DONE"!!!! Okay, I totally failed at this...dude summer's coming...what was I thinking...2 pairs. I found the cutest Gladiator sandals on cutesygirl. Any sane woman would understand.
Make half my carbs "good" daily- 26 days (Baaaad Easter Bunny)allnall not bad though DONE
Less fat, more "healthy oils" daily- 20 days DONE
Call mom twice this month- 4x call, 1x email DONE
Date w/ Todd once this month-not done :(
Computer time 1 hr am, 1hr pm- nope...Nick I blame u!!!
Encourage someone at least 1x - 50x easy DONE
Start "walking" again?- we'll see, I love my new wo DVD's,4/20 ohhhh that felt soooo gooooood...I miss my tunes!!!! 15 min/mile...65 minutes 2x DONE
Continue 100 Pushups 3x week- 2-3X/week DONE

4 out of 10 DONE (shoot!! that is not very good...to May!)


***************Goals for May 2009***********
Sweatsuit to Swimsuit Bootcamp every day- 29 days DONE
New upper body strength workout- DONE
New lower body strength workout- DONE
Continue 100 Push up program-100 4x DONE
Follow my Tracker plan (FP4H&SP) at least 4 days/week-
25 days DONE
Less fat, more "healthy oils" daily- 20 days DONE (harder than it sounds)...hey w/a few tweeks here and there, it actually is possible. Who knew???
Call mom twice this month- she came for visit, called 5/25 DONE
Date w/ Todd once this month- Todd and I get to serve the Packers dinner for Badger Camp...Date 5/30 DONE
Computer time 1 hr am, 1hr pm ...set timer- DONE...what?! done? so not done! Nick!
No buying any DVD, shoes, clothes :(- 4 days DONE...SOOOOO NOT DONE. 5/14 NOT DONE AGAIN. and again 5/25...um again 5/28

8 out of 10 achieved.



**************Goals for June 2009***********
Take kids to pool everyday! (weather permitting)-26 days DONE
Afternoon or evening activity 4x/wk- 12 days DONE
Encourage at least 2x/wk- 26x DONE
Call my mother 2x/mo- 6/4,6/6, 6/23 email DONE
Alt Capt & Diet w/H20 if out- I tried I really did. Give it another shot Saturday. Yes, and no...that's good for me DONE
Computer time 2hr/day, not consecutively- yes. but not happy about it. No, I spend way to much time on here.
Date w/Todd 1x/mo- only 1 wknd left?! really? already? Saturday...DONE Yummy fish tacos!! ((thanks JNEUBS!))
Continue 100 Pushup program...add?- 124 6/15 DONE
Actually reach what my ticker says down there again- I have 2 more weeks! right...T made homemade Rocky Road and Cherry pie from our cherry tree...ugh...it was so yummy.
Complete up to week 4 for ACE certification- tryin'...this isn't going to happen. I thought I would have MORE time in summer, but it is harder than I thought.
Weigh-in and Memory Verse at FP4H every Monday- 4x DONE
Tweak Upper Body Workout (love it as is) - 6/14 DONE
Tweak Core Workout (love it as is) - 6/14 DONE

9 out of 11 goals achieved. (Reward ??? bellyringortat)
Hey that's not bad.


*************Goals for July 2009************
Take kids to pool..weather permitting-17x...stupid rain.Is summer ever gonna get here? DONE
Afternoon or evening activity 4x/wk-soccer & b'ball DONE
Encourage at least 2x/wk-37x DONE
Call my mother 2x/mo- visit & call DONE
Alt Capt & Diet w/H20 if out- no...I danced though!
Date w/Todd 1x/mo- awesome band, wish I could remember who they were. DONE
Weigh-in/Memory Verse every Monday- yup...DONE
Complete FP4H Weekly Challenge 4x- 4x DONE
Get in touch w/ an old friend- Miss Sara ((sigh)) DONE
No buying ANY shoes or clothes this month...ouch- 3x...um, yeah right, I mean no. Why do I keep putting this as my goal? no again.
No charging ANYTHING-failed already!! I wanna do-over!!I need some new running tunes...I have to charge it! Paid it off right away so totally doesn't count...I'm talkin' interest here.
Computer time 2hrs not consecutively- nope. Shouldn't keep putting this either. I'm getting encouraged.
Only 2 games MahJongg in evening- 2x DONE...so not done.
Maybe lose some weight...- oh I think this may just happen!
Don't yell at my kids or talk down to them-sorry kids.
Any time towards studying ACE...good - In Gods time. memorizing vocab. DONE

9 out of 16 goals achieved. ((ohcrap))
(I bought THE coolest belly ring!! It is going in!! 9 out of 11 goals (last month) achieved deserves s'thing, don't you think?)
It didn't even hurt! The lady said it was because I didn't have any fat there! HA!! sweet.


*************Goals for August 2009**********
pm activity prefer w/kids 4x/wk- 22x DONE
Encourage at least 2x/wk- 12x DONE
Call my mother 2x/mo- 9th & she called me...DONE
Alt Capt & Diet w/H20 if out- didn't go out...DONE
Date w/Todd 1x/mo- not done.
1400 calories or less a day- stupid peach cobbler from our peach trees...it is soooo good! 7X DONE 7!!!! sad...not done
Tweak upper strength- DONE
Tweak lower strength- DONE
Run longer (50min)- woOhoO!! 55min!! 2x DONE!!
Run faster (4miles)- WOoHOo!!4.3(?havtorecheck)3x DONE
ACE vocab 5x/week- 16x DONE
Allow one pair of strappy heels for reunion- shouldsendback...theyare((gasp))beautiful. I am so keeping them...OMGosh, that is the only pair I bought?! wowza...sooooo DONE
Jewelry?- I probably have s'thing perfect already. DONE.

11 out of 13 goals achieved.
(reward...def another tat)

*************Goals for September************
pm activity prefer w/kids 4x/wk-need more kid time!!!
Encourage at least 2x/wk- 32x DONE
Call my mother 2x/mo- 3x...9/26 visit...DONE
Alt Capt & Diet w/H20 if out- class reunion...tried. DONE.
Date w/Todd 1x/mo- class reunion...not tough. DONE.
1400 calories or less a day- 6x...better than last month!
No "overt" sugars 5x/wk- 14x...again better already.
No processed food 5x/wk- 17x...this one is hard.
ACE 1hr 5x/wk- 3x...shoot
ACE vocabulary 5x/wk- 17x...shoot
Join SnapFit?-still warm enough outside to run...but I smell snow coming...
DONE!
5 out of 11 goals achieved.
(reward, hmmm?...)

*************No October posted*************

*************Goals for November*************
1. Do not eat anything that I did not put on a plate- ((mindless nibbles)) 2 days DONE
2. Eat between 1200-1500 calories a day-
3. Continue poundin' out my workouts 5x/wk- 2 days DONE
4. 5 miles/50minutes again!!! I thought if I could do it once, I would be able to do it again...No Problem!...what, what??!!-
5. NO eating between meals- 1 day DONE
6. Snacks keep at 100-200 calories-
7. SP's Holiday Maintenance Dhallenge 1x/wk-1 day DONE

____out of 7 goals achieved.
Reward?? ...still waitin' on that tat.

Okay so I didn't do very well in November as far as goals. But I am not deleting them because it happened and will be a good reminder of what happens when I don't focus.

************December Goals 2009************
Amazing Abs December Challenge (blog)
************January Goals 2010*************
Amazing Abs January Challenge
****************************************
*******



****************************************
"I will not binge or overeat today. I will not give my power over to food today. I will eat the food that my body needs to perform at its best, and not for pure pleasure. I can enjoy the foods that I eat, but I will enjoy them more w/o the guilt that I feel when I eat to much." (God-willing)
Ecclesiastes 5:5
****************************************
*

"quit being such a rebel, I am only hurting myself"

"I don't stop at one serving"

"it" will always be available"

"when I reach my desired weight I can allow it"
(I am hopeful that I won't desire it as much)

"my workout this morning will be to burn this off, not to burn what I already have off"

"my class reunion is coming up this summer" (oh, I love my dress! I want my muscles to be the accessory)(okay, maybe a little bling...a girl has to have *sparkles*)
(raWked that reunion)

"get and stay w/n my healthy BMI"

"if I can't do this, how can I expect my FP people to do it"


~~~~~~~~~~~~~~~~~~~~~~~~~~~~~~~~

Oh good one KITTYROXX...
"The weak can never forgive. Forgiveness is the attribute of the strong." - Mahatma Ghandi ("Forgive" yourself for splurging on that slice of chocolate cake... WOWZA!)
(such a wise one...that Annie)

~~~~~~~~~~~~~~~~~~~~~~~~~~~~~~~~

Everything can change in the blink of an eye. But don't worry; God never blinks.

Whatever doesn't kill you really does make you stronger.

It's never too late to have a happy childhood. But the second one is up to you and no one else.

Over prepare, then go with the flow.

Forgive everyone everything.

What other people think of you is none of your business.

Time heals almost everything. Give time, time.

However good or bad a situation is, it will change.

Don't take yourself so seriously. No one else does.

Believe in miracles.

God loves you because of who God is, not because of anything you did or didn't do.

Your children get only one childhood.

If we all threw our problems in a pile and saw everyone else's, we'd grab ours back.

Envy is a waste of time. You already have all you need.

~~~~~~~~~~~~~~~~~~~~~~~~~~~~~~~~~

Nike ~
"If you went running when you first started thinking about it, you'd be back by now."

"Others aren't staring at you. They're thinking how they should be running, too."

"Someone who is busier than you is running right now."

"The road to hell is paved with couches."


~~~~~~~~~~~~~~~~~~~~~~~~~~~~~~~~
When God leads you to a cliff you must trust him completly and let go; only one of two things will happen, he will catch you or teach you to fly.

Before you criticize someone, walk a mile in their shoes; that way when you criticize them you will be a mile away and have their shoes.
~~~~~~~~~~~~~~~~~~~~~~~~~~~~~~~~

"Don't be afraid of the guilt...
sometimes guilt is just what we need to remember where we do not want to be again.
Feel it. Own it. Take responsibility for it.
Then use that anger, sadness or pain and take it over your finish line with you!"
JeSsICa

~~~~~~~~~~~~~~~~~~~~~~~~~~~~~~~~

"You are going to eat every day of your life. You don't have to stuff in everything on your plate and finish the leftovers. You'll get another chance to eat soon" Veolia Gibson lost 252 lbs

~~~~~~~~~~~~~~~~~~~~~~~~~~~~~~~~


SparkFriends

SparkTeams



My Ticker:
current weight: 32.0 over

Interact with JESSICA0431







Recent Blogs:

Profile


Member Since: 9/10/2008

SparkPoints: 55,465

Fitness Minutes: 112,950

My Goals:
(Aug 2011)To set some new goals! I have been trying to get down to 140. My oldest son is 10 now. My youngest is 6. No more riding that post partum wave. This is it. I am determined and ready to do the work that it takes.
Goal met ...I AM the slowest loser. I wish it would not have taken depression to get me there. Hopefully I will be able to stay here joyfully...so far so good...

(Nov 2013) Preparing for our third & fourth Bodybuilding Comp...sick of coming in second.

My Program:
Kick my @$$ every day @ the gym.

Up at 4am every day...usually takes me about 2-4 hours...

Kickboxing workout (includes, but not limited too :)Turbo Jam, Kimberely Spreens Kickboxing and/or Amy Bento's Extreme Kickboxing, newly found (again) Billy Blanks Tae-Bo (who knew?? hard time w/ Shelly though :()

50-90min

**Joined SnapFit** no more cold weather!!! I love it!!!










Personal Information:
My name is Jessica. I am 42 and I wish I lived where it was 85 or 90 degrees every day.

Llove Turbo, Fire & most any kickboxing workout. I mostly kick my @$$ at the gym EVERY day though.

I haven't been in this great of shape, ever. Even before kids.

Other Information:






Profile Image