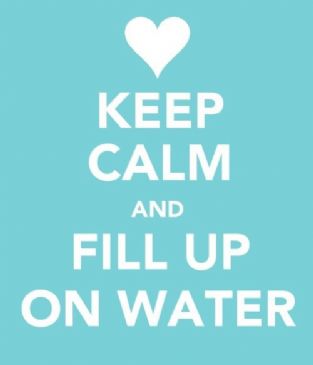 I have 32 pics in my gallery

Awards

151 for a Sensational 61
WHAT IS YOUR VISION?
"You have to believe in yourself, that's the secret. Even when I was in the orphanage, when I was roaming the street trying to find enough to eat, even then I thought of myself as the greatest actor in the world." Charlie Chaplin - Comic Actor

Proverbs 29:18 says, Where there is no vision, the people perish. And it just makes sense. Andy Stanley put it this way:

"A clear vision, along with the courage to follow through, dramatically ...
WHAT IS YOUR VISION?
"You have to believe in yourself, that's the secret. Even when I was in the orphanage, when I was roaming the street trying to find enough to eat, even then I thought of myself as the greatest actor in the world." Charlie Chaplin - Comic Actor

Proverbs 29:18 says, Where there is no vision, the people perish. And it just makes sense. Andy Stanley put it this way:

"A clear vision, along with the courage to follow through, dramatically increases your chances of coming to the end of your life, looking back with a deep abiding satisfaction, and thinking, I did it. I succeeded. I finished well. My life counted."

"When God looks at you He never just sees what you are at the moment, He sees what you will become in the future!"
ike reighard

(borrowed this one too) "Aim for better every day, never perfect right away."

Ready to hit that healthy weight and STAY THERE this time.
Realize that I need to reduce Carbs this time instead of Fats.
Me thinks that Sugar is a Poison! Perhaps if I 'own' that thought, I succeed.


Sassy & Sexy @ Sixty
SparkFriends

SparkTeams

My Ticker:
Pounds lost: 70.6

Interact with JERZGURL_NAN






Recent Blogs:

Profile


Member Since: 11/16/2011

SparkPoints: 91,332

Fitness Minutes: 62,834

My Goals:
Sassy & Sexy @ 60 in May 2012 I reached several goals - lost 50+ lbs, ran a mile, conquered the hula hoop. took a Segway Tour AND Totally FELT sassy and sexy as I turned 60.

151 for a Sensational 61

Time for New Goals...
1/11: 176 - blc start
5/11: 151 - Oasis & ZipLine
5/24: 151 @ 61!!
10/11:145 - healthy Happy Anniversary

July 2013 - Bike Ride 65m
Fall 2013 - 5k


My Program:
Addicted to earning points, so tracking food and activities continue to pilot my program.

1 hr of cardio a day may include walking, zumba, biking, or misc activities in smaller bites.

Water water and water
Freggies!!!
Protein
Omega 3's
no sugar/white flour

Create a Healthy LifeStyle that becomes normal and learn to maintain a healthy weight.

100 SparkPoints/day

Profile Image