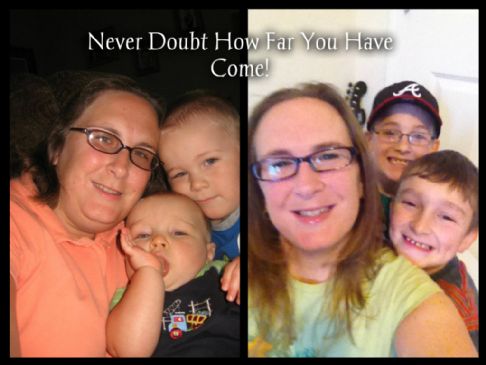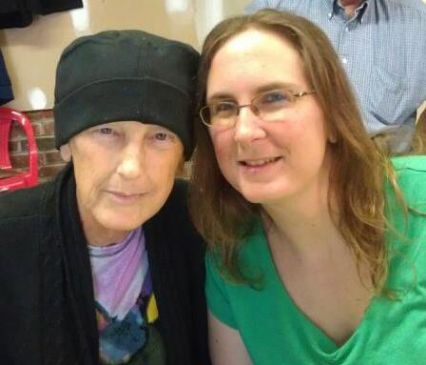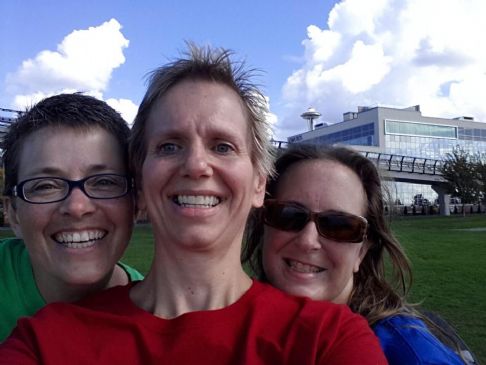 I have 43 pics in my gallery

Awards


FINDING ME.....
Hello! I'm a mom of 2 awesome little boys and a wife to a wonderful man! The 3 of them are my life, so I want to improve "me" so I can be better for them as well as for myself.

July 2011...I'm still trucking along! I have recently become a Coach With BeachBody! I'm so excited about my new venture! I'm looking forward to my own growth as well as helping others along the way!

May 2011...Hello AGAIN! Been a WHILE since I last updated! Things are going good! In ...
Hello! I'm a mom of 2 awesome little boys and a wife to a wonderful man! The 3 of them are my life, so I want to improve "me" so I can be better for them as well as for myself.

July 2011...I'm still trucking along! I have recently become a Coach With BeachBody! I'm so excited about my new venture! I'm looking forward to my own growth as well as helping others along the way!

May 2011...Hello AGAIN! Been a WHILE since I last updated! Things are going good! In the past year and half I have been busting my bottom! Slowly and surely the scales AND my body are showing that! I am now at 169.8! Still a ways to go, but I have come FAR!!!

Jan 12/2010...Starting all over again....I worked for so hard and lost a lot of weight....unfortuantly last year was a tough one for me and I put most of it back on again. So I'm ready to do this and do it right this time!

August 9, 2009....Well, My journey has flipped and went in the direction I came from....I'm still going to keep working, but it is very discouraging.

November 6, 2008......10 months in on my lifestyle change and I've lost 40lbs!! Slow but sure wins the race!!!

October 18, 2008...So I almost completely 360'd...I didn't get up to my orginal start weight, but I came pretty dang on close, so now I'm gonna start again, AGAIN!

Milestone Goal #2 Reached!! To be at or below my pre-baby #1 weight!! 174.... Reched on August 1, 2008 (173.5)

Milestone Goal #1 Reached!! To be at or below my pre-baby #2 weight!! 183....Reached on May 30, 2008

SparkFriends

SparkTeams



My Ticker:
Pounds lost: 32.4

Interact with JENS_DOIN_IT






Recent Blogs:

Profile


Member Since: 4/11/2008

SparkPoints: 107,712

Fitness Minutes: 129,098

My Goals:
My ideal goal is to become a healthier me. I would love to get down to my pre-marriage wieght....but will be excited to get to my pre-baby weight!
My short term goals, however are 10 lbs at a time! So here we go.....
UPDATE: I am BELOW my pre-babies weights and am on my way to pre-marriage weight!

My Program:
I have recently become a BeachBody Coach! I have done Turbo Fire, Insanity, P90X, LES MILLS PUMP, LES MILLS COMBAT, Turbo Jam, and am currently doing P90X3! I also have tons of other programs that I like to throw in the mix that are BeachBody programs!

Personal Information:
I'm orginally from NC, spent a few years in GA and am now in the D.C. area. I am a stay at home mom of 2 beautiful boys and my husband is in the Air Force.

Other Information:
Hello, do you know me?
If you don't, you should. I'm a pound of fat,
And I'm the HAPPIEST pound of fat that you would ever want to meet.
Want to know why?
It's because no one eve wants to lose me;
I'm ONLY ONE POUND, just a pound!
Everyone wants to lose three pounds, five pounds, or fifteen pounds, but never only one.
So I just stick around and happily keep you fat.
Then I add to myself, ever so slyly, so that you never seem to notice it.
That is, until I've grown to ten, twenty, thirty or even more pounds in weight.
Yes, it's fun being ONLY ONE POUND OF FAT, left to do as I please.
So, when you weigh in, keep right on saying, "Oh, I only lost one pound."
(As if that were such a terrible thing.)
For you see, if you do this, you'll encourage others to keep me around because they'll think I'm not worth losing.
And, I love being around you - your arms, your legs, your chin, your hips and every part of you.
Happy Days!!!


Profile Image