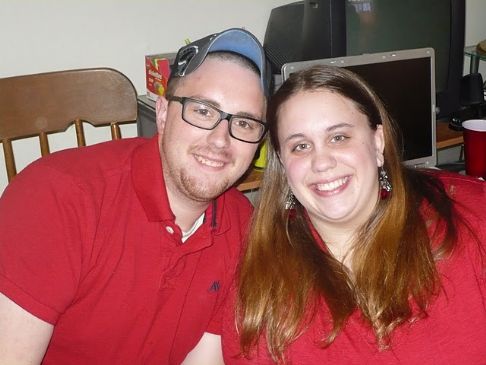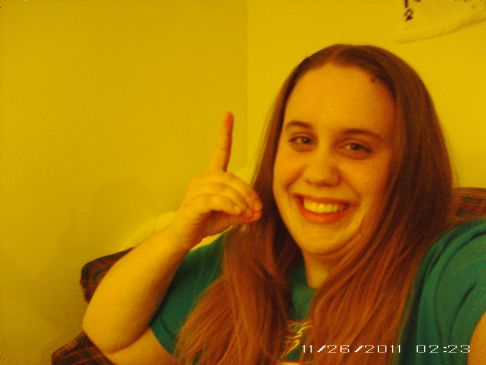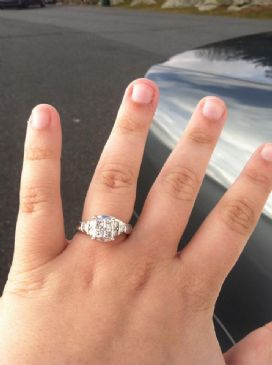 I have 16 pics in my gallery

Awards

2012: NO MORE EXCUSES!
I'm Jennifer and I am 22 years old. I graduated with a Bachelors degree in May 2011 and am currently in school pursuing a graduate degree in Counseling. I'm from North Carolina and I LOVE the East Coast! I love country music, UNC basketball, my car, my FIANCE', and the beach! I'm addicted to TV, the internet, and polka dots!

I generally have low self-esteem and have struggled emotionally my whole life. I've been overweight my entire life. While my parents worked full time, my ...
I'm Jennifer and I am 22 years old. I graduated with a Bachelors degree in May 2011 and am currently in school pursuing a graduate degree in Counseling. I'm from North Carolina and I LOVE the East Coast! I love country music, UNC basketball, my car, my FIANCE', and the beach! I'm addicted to TV, the internet, and polka dots!

I generally have low self-esteem and have struggled emotionally my whole life. I've been overweight my entire life. While my parents worked full time, my grandmother watched us kids in the afternoons after school. My grandmother has a big heart, a big appetite, and a big knack for cooking huge meals! She would always cook us huge meals after school... something we never refused. We were always taught to "clean our plates" and take food when offered. I was a very active and athletic child, playing soccer, dancing, etc. But somewhere along the way, I became a couch potato, with a huge sweet tooth and an addict to fried foods and breads, pastas, etc. I in no way blame my grandmother or my parents and family for my weight that I am today, but I have never learned to stop eating when you are full... I was only taught to clean my plate..

I have done SparkPeople once before but I gave up too easily. I have been on many diets, Weight Watchers, Scarsdale, etc. and have given up. I am looking for the right support and knowledge to continue to lose weight and be healthy. In total, I have between 100 and 120 pounds to lose. I have no set goal in mind, but I would like to be down 100 pounds in one year or so. I know I can do it with the right motivation and encouragement!

I have a great family, great friends, a wonderful fiance', and looking forward to meeting many more Spark friends who I can share in my journey to lose weight, look great and adopt a healthier and happier lifestyle!

I look forward to talking to everyone !! Happy Sparking!!

I am a DONE GIRL!
I am DONE with:
-Being embarrassed of how I look
-My legs rubbing together when I walk
-Feeling inadequate
-Feeling lonely and depressed
-Negative thoughts and attitudes
-Feeling like people are staring at how huge I am.
-Trying to be perfect at everything.
-Being the fat girl!!!!

2012 Weigh-In Progress

1/9: 259.0 :(
1/16: 255.5 YES! Amazing start!!
2/6:
SparkFriends

SparkTeams

My Ticker:
current weight: 254.0


Recent Blogs:

Profile


Member Since: 6/14/2010

SparkPoints: 9,287

Fitness Minutes: 3,210

My Goals:
-TRACK my food.
-DRINK my water.
-EXERCISE my body.
-BLOG my thoughts.


My Program:
-Start SMALL.
-Exercise 3-4 days a week.
-Drink 8 -8oz glasses of water per day.
-NO MORE JUNK FOOD.
-Track what I eat, when I can.
-Get enough sleep!!
-Don't beat myself up for the past, only look to the future.
-Don't make any more excuses, just do it!!

Personal Information:
My name's Jennifer, I'm from North Carolina and I'm 22 yrs old. I'm in graduate school pursuing a degree in Counseling. I have two awesome parents, two great brothers and a wonderful fiance!!! We got engaged 11/26/11. I have several close friends that I love and I know I can trust :) I look so forward to being healthier and thinner for the rest of my life!

Other Information:
I love Nicholas Sparks, John Grisham and James Patterson books. I love the Twilight Saga. I love chick flicks and Disney movies. I love country music and polka dots! :)

"I can do ALL things through Christ who strengthens me" -Philippians 4:13

"For I know the plans I have for you, declares the LORD, plans to prosper you and not to harm you, plans for a hope and a future" -Jeremiah 29:11

**Nominated as DONE girl of the Day 12/9/10! I love ALL my DONE girls!!**

I am a PROUD member of the DONE girls team, Team Leader of the New Year New You 2011 Sparkteam as well as Co-Team Leader of the Official Better Sleep Challenge AND the SP Class of January 30-February 5, 2011 team! Looking forward to all my new Sparkies!!

Profile Image