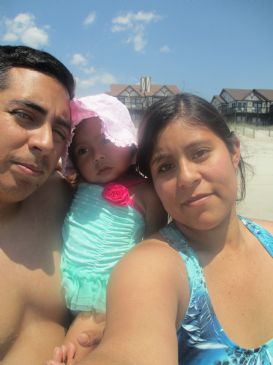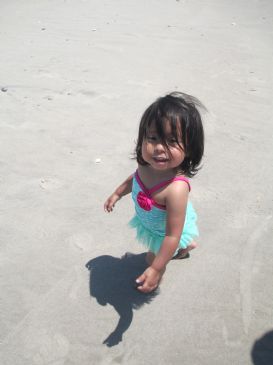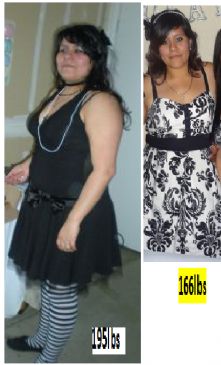 I have 38 pics in my gallery

Awards

I'll be that girl I know I am under all this fat :D!
07/2014:
I am currently 170.5. I know I haven't budged from the 170's yet lol but the weight is starting to go down again :) haha. I am excited for this healthy lifestyle I am living now though :). I am hoping 160 lbs by the end of the month haha lol hopefully. I feel better than ever :D!!!

06/2014:
So I was counting on not falling lol. I am 172 pounds at this time. Yes I had a month of going up and down from 176-173.5. Now I have my stuff straight and this time I am ...
07/2014:
I am currently 170.5. I know I haven't budged from the 170's yet lol but the weight is starting to go down again :) haha. I am excited for this healthy lifestyle I am living now though :). I am hoping 160 lbs by the end of the month haha lol hopefully. I feel better than ever :D!!!

06/2014:
So I was counting on not falling lol. I am 172 pounds at this time. Yes I had a month of going up and down from 176-173.5. Now I have my stuff straight and this time I am going to lose at least 10 pounds. I am hoping for 15 pounds lol. For a new reason I must lose 10 pounds before july 1st.

05/2014:
I thought I would be around 165 but I am not. I am feeling great because I am 173 and my waist is way smaller and I am feeling great. Clothes don't fit tight and some even loose lol. I am not going to stop I love this feeling. My butt is so round too lol thanks to weight lifting!

04/2014:
Well I hoped to be like 178 by now lol but I am not but I am close and I am stronger than I was last month :) I am still pushing and I will wear a one piece bikini by June of this year because I will reach my goal of 150!

03/2014:
Yup I still feel good :) Not quitting yet.

Dec 2013:
Still 23 still with fat lol but now I am more commited and have a healthy nutrition to go with my workout program. I feel good this time.

June 2013:
I am about to be 23 in 3 months and I am hoping I look and feel better than the yr before last yr lol. It seems so easy to loose all the weight all of a sudden now i think I just lost the blind fold on my eyes. with determination you can do anything :). Especially with my husband as my motivator lol.

Oct 2012:
Ok now 22 yrs and with a baby :). Life has been great :D. Health is going back on track lol.

July 2011:
Im 21 yrs old and starting new, im a new marines wife even-though i have not been a true wife cuz we haven't been together.....but i will be so i want to be strong and healthy for him and myself. i wana feel better about myself and find my beauty under all this fat. We got a surprise :)
New twist in my story ! I went to the doctor on Feb 2012 lol and they told me I was pregnant I will give birth on Oct 19th.

Feb 2011:
My name is Jenny and Im 20 yrs old :)...I really want to loose weight for my health and my love. I don't want to feel fat next to other girls either. I want to be confident and have a healthy self-esteem. But I am really doing this for my love he will go to boot camp and I want him to come back to a skinny me :D! I also want to fit into clothes that i see and love.

I decided to lose weight because I did not know how much I weight. So I weight myself and I READ 195 OMG!!! I was not about to hit the 200 so I started to count calories and run outside and do aerobics monday through friday. But it got cold and I stopped running. Now I'm 180 and trying to keep on track with my weight. that is when I found sparkpeople. :)




Current Status:


SparkFriends

SparkTeams



My Ticker:
current weight: 168.0

| | | | |
| --- | --- | --- | --- |
| 192.5 | 184.375 | 176.25 | 168.125 |

160

Recent Blogs:

Profile


Member Since: 12/11/2010

SparkPoints: 4,442

Fitness Minutes: 5,942

My Goals:
I wan to find the beautiful girl that lies inside of me under all this fat lol :). Now more than before I look at this weight loss journey easy but it will be hard mentally and emotionally.

im 5'5' so my healthy weight has to be 111-150lbs


super w:195
current w:178

1st goal w:170
(ACCOMPLISHED 7/06/2014)

2nd goal w:160

1st ultimate w: 150

3rth goal w 130

Last Ultimate goal w: 120

My Program:
Running Running just running 6 days a week and i just committed to the Chris Gethen program with my love :)

I am trying to improve my eating habits with salad for lunch. Also I am eating oatmeal in the morning and dinner salad, rice and veggies with chicken. :) it varies. Also added a protein shake beacause I run twise a day and lift weights.

NO SODA. -easy
NO BREAD. -only wheat
NO CANDY. -easy
No Fast food-Hey once a month :).

Personal Information:
I moved down with my husband to Jacksonville, NC on feb 2012 I'm originally from Sweet Lovely California!

Other Information:
I gave birth to a beautiful baby girl on Oct 2nd 2012. It was a life changing experience.

My goal is to reach 150 lbs my healthy weight and then my ultimate goal 120lbs :D to be healthy and sexy lol!

I love music rock,hardcore, metal, and techno trance :D. I don't like pink and will be giving my daughter Sally and Skeletal animals instead of traditional girly stuffed animals lol. My husband and my daughter are the love of my life :). My husband is a great motivator and i look up to him. My daughter is also another motivator because i wan to set a good example for her :).

Profile Image