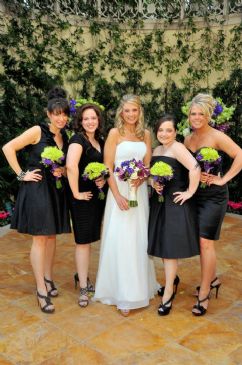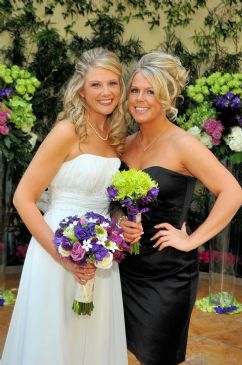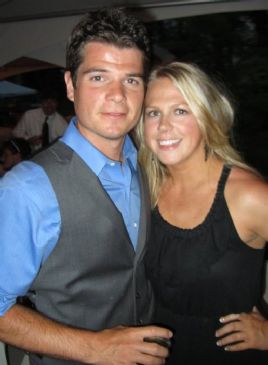 I have 16 pics in my gallery

Awards

Thatcher's Mommy!
I'd like to lose some weight...and keep it off! I'm hoping my new interest in running and biking will help me reach that goal. I have completed 5k's, 10k's, a 4 miler, a 5 miler, a duathalon and three Half Marathons...and loved it! My goal now is to complete a full marathon!!

*****COMPLETED RACES*****

1. Sunday, September 28, 2008 - Big House Big Heart 5K
(Time = 29:56 Pace = 9:38)

2. Sunday, November 9, 2008 - Ann Arbor Turkey Trot 5K
...
I'd like to lose some weight...and keep it off! I'm hoping my new interest in running and biking will help me reach that goal. I have completed 5k's, 10k's, a 4 miler, a 5 miler, a duathalon and three Half Marathons...and loved it! My goal now is to complete a full marathon!!

*****COMPLETED RACES*****

1. Sunday, September 28, 2008 - Big House Big Heart 5K
(Time = 29:56 Pace = 9:38)

2. Sunday, November 9, 2008 - Ann Arbor Turkey Trot 5K
(Time = 29:23 Pace = 9:29)

3. Saturday, April 4, 2009 - Martian Meteor 10K
(Time = 1:10:56 Pace = 11:25)

4. Saturday, May 2, 2009 - Capital City Half Marathon Columbus, OH
(Time = 2:50:02 Pace = 12:59)

5. Sunday, October 4, 2009 - Big House Big Heart 5K
(Time = 28:44 Pace = 9:15)

6. Saturday, October 31, 2009 8:00 PM - Halloween
Fright Nite 5K at Creekside Gahanna, OH
(Time = 28:42 Pace = 9:15)

7. Thursday, November 26, 2009 9:00 AM - Thanksgiving Day Columbus Turkey Trot 5 Miler
(Time = 48:00 **Not chip timed - time is an estimate)

8. Sunday, December 6, 2009 6:15 AM - Rock-n-Roll Las Vegas Half Marathon
(Time = 2:27:39 Pace = 11:16)

9. Saturday, March 13, 2010 - St. Patrick's Day 4 Miler
(Time = 37:54 Pace = 10:12)

10. Saturday, May 1, 2010 - Capital City Half Marathon
(Time = 2:37:52 Pace = 12:04)

11. Sunday, August 15, 2010 - Vermilion Sprint Duathalon
(5k run=32:36, 20k bike=57:12, 5k run=38:41 Total=2:12:18)

12. Sunday, October 3, 2010 - Big House Big Heart 10k
(Time = 1:06:40 Pace = 10:44)

*****WEIGHT Tracking*****
2009
1) Friday, 2/20 = 158.6 (SW)
2) Friday, 2/27 =155.6
3) Friday, 3/06 = 155.0
4) Friday, 3/13 = 157.6
5) Friday, 3/20 = 161.2
6) Friday, 3/27 = 162
7) Friday, 4/03 = Pass (Don't want to know)
8) Friday, 4/10 = 158.6
9) Friday, 4/17 = 160.4
10) Friday, 4/24 = 158.0
11) Friday, 5/1 = 159.4
12) Friday, 5/8 = 157.4
13) Friday, 5/15 = 157.8
14) Friday, 5/22 = VEGAS (No scale on Fri. Tues = 158)
15) Friday, 5/29 = 156 Birthday Weekend
16) Friday, 6/5 = 156.6
17) Friday, 6/12 = 155.8
18) Friday, 6/19 = 156.8
19) Friday, 6/26 = 157.4 (6/28 Body Fat = 27.1%)
20) Friday, 7/3 = 154.8 (7/5 Body Fat = 26.1%)
21) Friday, 7/10 = 154.4 (7/12 Body Fat = 25.5%)
22) Friday, 7/17 = 154.6 (7/19 Body Fat = 25.6%)
23) Friday, 7/24 = 155.8 Corey Smith Concert in Chicago!
24) Friday, 7/31 = 153.8 (8/2 Body Fat = 25.3%)
25) Friday, 8/7 = 156.8 Camping at Higgins Lake
26) Friday, 8/14 = 156.4 Keith Urban and Reds Game
27) Friday, 8/21 = 155.0 (Weigh in Sun 8/23) Body Fat = 25.4%
28) Friday, 8/28 = (155.6 on Mon 8/31) Jimmy Buffet!
29) Friday, 9/4 = No Weigh In - Claire's Wedding in Arizona
30) Friday, 9/11 = 155.8 OSU vs USC Tailgate (Tucker Max 9/9)
31) Friday, 9/18 = Dave & Nancy's Wedding in FL
32) Friday, 9/25 = 159.2 Kings of Leon Concert (Wed 9/23)
33) Friday, 10/2 = 156.4 Reds Game, Big House Big Heart 5K in Ann Arbor AND EMU Homecoming!
34) Friday, 10/9 = 156.4
35) Friday, 10/16 = 155.4 Niagara Falls with Kullan!
36) Friday, 10/23 = 154.4
37) Friday, 10/30 = 156.6 Halloween
38) Friday, 11/6 = 156.0
39) Friday, 11/13 = 156.0
40) Friday, 11/20 =155.4
41) Friday, 11/27 = Forgot to Weigh In - Thanksgiving!
42) Friday, 12/4 = 154.6 Las Vegas Half Marathon!
43) Friday, 12/11 =154.8
44) Friday, 12/18 =154.6
45) Friday, 12/25 = In Florida-no scale. Christmas!

2010
1) Friday, 1/1 = Happy New Year! In FL-no scale.
2) Monday, 1/4 = 155.4
3) Friday, 1/8 = 155.4
4) Friday, 1/15 = 155.0
5) Friday, 1/22 = 157.2
6) Friday, 1/29 = 157.2
7) Friday, 2/5 = 156.4
8) Friday, 2/12 = 156.8
9) Friday, 2/19 = 156.8
10) Friday, 2/26 = 157.8
11) Friday, 3/5= 157.8 (SW)
12) Friday, 3/12= 156.0
13) Friday, 3/19= 158.0 (Sad...but 155.8 on Mon)
14) Friday, 3/26= 156.0
15) Friday, 4/2= 155.2
16) Friday, 4/9= 153.6 Cancun! (GW 150)
17) Friday, 4/16= 156.0
18) Friday, 4/23= 155.0
19) Friday, 4/30= 156.8 Cap City Half Marathon
20) Friday, 5/7= 156.0
21) Friday, 5/14= 156.4
22) Friday, 5/21= 156.6
23) Friday, 5/28= 156.4
24) Friday, 6/4= 156.8
25) Friday, 6/11= 156.6
26) Friday, 6/18= 156.8
27) Friday, 6/25= 153.4
28) Friday, 7/2= 155.2
29) Friday, 7/9= 157.0
30) Friday, 7/16= 154.8
31) Friday, 7/23= 156.0
32) Friday, 7/30= 157.4 (155.8 on Monday)
33) Friday, 8/6= 156.6
34) Friday, 8/13= 157.2
35) Friday, 8/20= 155.8
36) Friday, 8/27= 156.0
37) Friday, 9/3= 157.0
38) Friday, 9/10= 157.4
39) Friday, 9/17= 157.0
40) Friday, 9/24= 155.6
41) Friday, 10/1= 157.8
42) Friday, 10/8= 155.8
43) Friday, 10/15= 155.8
44) Friday, 10/22= 156.0
45) Friday, 10/29= 159.4 (Sat=157.8 Sun=156.4)
46) Friday, 11/5= 155.4
47) Friday, 11/12= 156.6
48) Friday, 11/19= 155.4
49) Friday, 11/26= 155.4 on Wed--didn't want to weigh in on Friday after Thanksgiving!
50) Friday, 12/3= 155.6
51) Friday, 12/10= 156.0
52) Friday, 12/17= 156.6
53) Friday, 12/24= No scale at Kullan's parents
54) Friday, 12/31= No scale in Key West

2011
1) 1/7= 157.4
2) 1/14= 156.0
3) 1/21= 155.6
4) 1/28= 155.4
5) 2/4= 153.2 (GW=150)
6) 2/11= 153.0
7) 2/18= 153.2 (Bummer!)
8) 2/25= Skipped it!
9) 3/4= 153.0
10) 3/11= 152.4 LOST 5 POUNDS!! :)
11) 3/18= 154.4
12) 3/25= 153.6
13) 4/1= 154.2 (TOM)
14) 4/8= 154.2
15) 4/15= 153.8
16) 4/22= 154.6
16) 4/29= 155.4
17) 5/6= skipped
18) 5/13= skipped
19) 5/20= 156.4
20) 5/27= skipped
21) 6/3= skipped
22) 6/10=154.6
23) 6/17= 155.0
24) 6/24= 155.6
25) 7/1= No weigh-in for holiday weekend
26) 7/8= 155.0
27) 7/15= 155.2
28) 7/22= 152.6
29) 7/29= 151.4
30) 8/5= 150.0
31) 8/12= 150.2
32) 8/19= 150.6 Kenny Chesney Weekend - GW 150 or less!
33) 8/26= 149.6
34) 9/2= 150.8
35) 9/9= 149.6
36) 9/16= 151.8
37) 9/23= 148.8
38) 9/30= 147.4
39) 10/7= 149.2 (10/10= 146.8) Yay! Haven't seen 146 in a while!
40) 10/14= 146.6
41) 10/21= 144.8
42) 10/28= 146.4 Goal weight 145 by Halloween!
43) 11/4= 146.0
44) 11/11= 146.4
45) 11/18= 145.2 (144.4 on 11/17)
46) 11/25= Skipped Weigh-in Turkey Day!
47) 12/2= 148.6
48) 12/9= 145.0
49) 12/16= 146.0
50) 12/23= Christmas in FL
51) 12/30= 149.0 Happy New Year!

2012
1) 1/6= 147.8
2) 1/13= 147.8
3) 1/20= 147.0
4) 1/27= 145.0
5) 2/3= 144.8
6) 2/10= 144.4
7) 2/17= 146.4
8) 2/24= 145.2
9) 3/2= 143.2
10) 3/9= 142.2 (GW= 142.2) Yeah! Hit goal!
11) 3/16= 142.6 (GW= 141.2)
12) 3/23= 142.4 (GW= 140.2)
13) 3/30= 141.0 (GW= 139.2)
14) 4/6= 140.2 (GW= 138.2)
15) 4/13= 142.0 (GW= 137.2)
16) 4/20= (GW= 136.2)
17) 4/27= (GW=135) Wedding Weekend in Florida!! :)
18) 5/4= Honeymoon in Costa Rica!
19) 5/11=
20) 5/18=
21) 5/25=
22) 6/1= My 30th Birthday weekend!
23) 6/8=
24) 6/15=
25) 6/22=
26) 6/29=
27) 7/6= 4th of July BBQ at Kimmy's new house!
28) 7/13=
29) 7/20=
30) 7/27=
31) 8/3=

***Tracking Pregnant Weight***
2013
1) 8/2= 162.4 (9 weeks)
2) 8/9= 163.4 (10 weeks)
3) 8/16= 163.0 (11 weeks)
4) 8/23= 164.2 (12 weeks)
5) 8/30= 162.2 (13 weeks)
6) 9/6= 163.0 (14 weeks)
7) 9/13= 165.4 (15 weeks)
8) 9/20= 164.2 (16 weeks)
9) 9/27= 167.2 (17 weeks)
10) 10/4= 167.2 (18 weeks)
11) 10/11= 170.2 (19 weeks)
12) 10/18= 170.8 (20 weeks)
13) 10/25= 172.0 (21 weeks)
14) 11/1= 173.0 (22 weeks)
15) 11/8= 174.6 (23 weeks)
16) 11/15= 175.4 (24 weeks)
17) 11/22= 178.2 (25 weeks)
18) 11/29= Thanksgiving - skip! (26 weeks)
19) 12/6= 179.6 (27 weeks)
20) 12/13= 181.0 (28 weeks)
21) 12/20= 181.8 (29 weeks)
22) 12/27= Christmas - skip! (30 weeks)

2014
23) 1/3= 184.0 (31 weeks)
24) 1/10= 184.4 (32 weeks)
25) 1/17= 186.6 (33 weeks)
26) 1/24= 188.0 (34 weeks)
27) 1/31= 188.8 (35 weeks)
28) 2/7= 191.2 (36 weeks)
29) 2/14= 190.2 (37 weeks)
30) 2/21= 194.4 (38 weeks)
31) 2/28= 193.8 (39 weeks)
32) 3/7= Thatcher's Birthday!!

33) 3/14= 180.8 (Thatch is 1 week)
34) 3/21= 173.0 (Thatch is 2 weeks)
35) 3/28= 172.6 (Thatch is 3 weeks)
36) 4/4= 170.4 (Thatch is 4 weeks)
37) 4/11= 172.0 (Thatch is 5 weeks)
38) 4/18= 171.4 (Thatch is 6 weeks)
39) 4/25= Wed=169.4 (Thatch is 7 weeks) In FLORIDA!
40) 5/2= 169.4 (Thatch is 8 weeks)
41) 5/9= 170.2 (Thatch is 9 weeks)
42) 5/16= 167.2 (Thatch is 10 weeks)
43) 5/23= 165.6 (Thatch is 11 weeks)
44) 5/30= 165.2 (Thatch is 12 weeks)
45) 6/6= 165.0 (Thatch is 13 weeks)
46) 6/13= 163.4 (Thatch is 14 weeks)
47) 6/20= 163.6 (15 weeks)
48) 6/27= 162.6 (16 weeks)
49) 7/4 = 161.8 (17 weeks)
50) 7/11= 161.6 (18 weeks)
51) 7/18= 161.4 (19 weeks)
52) 7/25= 163.4 (20 weeks)
53) 8/1= (21 weeks)
54) 8/8= 163.6 (22 weeks)
55) 8/15= 162.2 (23 weeks)
8/22-9/19 - Maintained between 161-163
9/26= 162.4 (29 weeks)
10/3= (30 weeks)
10/10= (31 weeks)
10/17= (32 weeks)
10/24= (33 weeks)

(Calories Consumed) - (BMR*7) + (Calories Burned)

My Weekly Goal: 9,270 - (10,570+2,200) = -3500 deficit (1 lb)
SparkFriends

SparkTeams



My Ticker:
current weight: 164.5


Recent Blogs:

Profile


Member Since: 9/29/2008

SparkPoints: 26,098

Fitness Minutes: 43,008

My Goals:
My 3 short-term fitness goals are:
1) Reach my goal weight range of 137-142.
2) Feel comfortable in a bathing suit.
3) Be happy with my body no matter what the scale says...


My 3 long-term fitness goals are:
1) Century Ride
2) Triathalon
3) Marathon

My Program:
1) Eat 1,300 - 1,500 calories per day.
2) Cardio (biking, running, elliptical, etc...) 5-6 times per week.
3) Strength train 3 times per week.

Personal Information:
My name is Jenny and I am 29. I feel that I am finally at a place in my life where I can focus on ME and really commit to a healthy lifestyle. I have already seen some results and I can't wait to reach my goals!!

Other Information:
The hardest part of my "lifestyle change" is staying away from sweets! Refined sugars are the devil! It's a constant struggle for me to say NO. When I do indulge I feel guilty and find it somewhat difficult to get back on track. This is something I hope to eventually overcome!

Profile Image