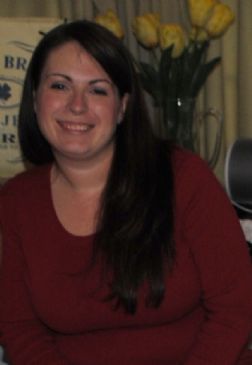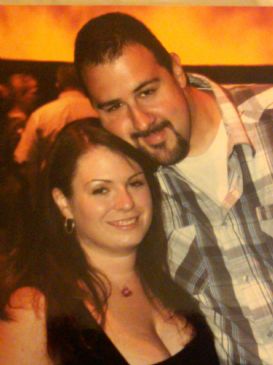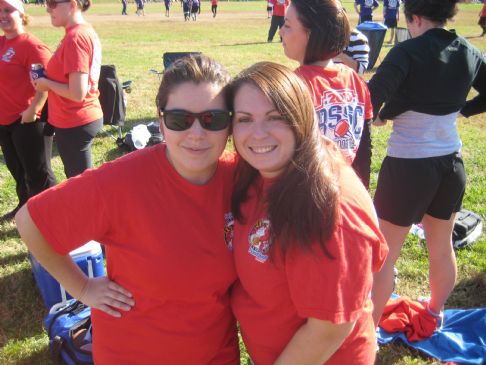 I have 32 pics in my gallery

Awards

Adventures in Weight Loss
I started my journey with SparkPeople in 2010 hoping to lose the extra weight that I had put on over the years.

This past year I really went through a transformation, not only with weight but my life has really changed too!

I went from being the girl who was "Just One of the Guys" to being engaged to a wonderful man!

This year is going to be the year that I really concentrate on finishing up what I started! I have some great motivation to lose the rest ...
I started my journey with SparkPeople in 2010 hoping to lose the extra weight that I had put on over the years.

This past year I really went through a transformation, not only with weight but my life has really changed too!

I went from being the girl who was "Just One of the Guys" to being engaged to a wonderful man!

This year is going to be the year that I really concentrate on finishing up what I started! I have some great motivation to lose the rest of this weight and tone up to look great on my wedding day!





This was my Intro for my first year with SparkPeople:

Well, I think it's about time I get around to losing this weight!

In 2010, I finally got my life on track, bought a house, got a new job and in July decided it was time to just work on me!

I've been up and down this rollercoaster of weight for long enough. I lost approximately 50 lbs back in 2005. Since joining Sparkpeople in July 2010, I have dropped over 40 lbs! I'm still not at my goal weight, but I'm a lot closer to it now! I hope to get there sometime this summer!

I enjoy working out and eating healthy just sometimes life can get crazy and I just can't find time to do it.

****************************************
**********************************
2010 Goals:
7/12/2010 - Lose 10-15 pounds by the end of the Summer - MET! :-)
9/2/2010 - Lose 20 lbs by Oct. 31st - Close 15 lbs
11/2/2010 - Lose 20 lbs by the end of the year to meet yearly goal
2010 Goal - Lose 50 pounds - I lost 42.
Oct 16, 2010 - Walk the Baltimore Marathon 5K - Completed
Oct 23, 2010 - 108 Sun Salutations Salute to Non Violence
By Dec 31, 2010 -
1. Be able to kick up into a full inversion using a wall - Met (Shoulderstand 12/14, Headstand - 1/3/11)
SparkFriends

SparkTeams



My Ticker:
current weight: 225.0


Recent Blogs:

Profile


Member Since: 7/13/2010

SparkPoints: 4,069

Fitness Minutes: 3,945

My Goals:
To look great on my WEDDING DAY!!!!!

That's it. :)

My Program:
Sun - Gym (60 Min Cardio)
Mon - Gym (60 Min Cardio)
Tues - Off
Wed - Kickball
Thurs - Dodgeball
Fri - Off
Sat - Outdoor activity/Gym

Personal Information:
I'm 32. I'm getting married on Sept. 22, 2012 to a wonderful guy!

Other Information:
Weight Goals & Rewards

205 - Starting Weight (Not really, I was 204 at the Dr. but this will help me keep it rounding right)
195 - New Ipod! - Goal Met 8/2010
185 - Spa Day - Goal met 10/2010
175 - Sephora Shopping Spree - Goal Met 11/2010
165 - *Halfway to Goal Weight* Download 20 songs for a new playlist and workout gear shopping spree - Goal Met 12/2010
160 - Plan a trip to Niagara Falls! - Goal Met 3/2011
155 - *50 Pounds Lost*
Sephora Shopping Trip- Goal Met 4/2011
150- Clothes Shopping - Goal Met 5/1/2011
145 - Sky Diving
140 - Hang Gliding
135 - *This is where my smallest Adult Weight is* Book a trip to the beach!
125 - Learn to Fly an Airplane?

Profile Image