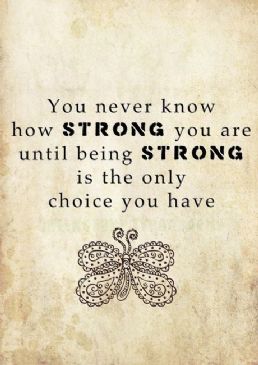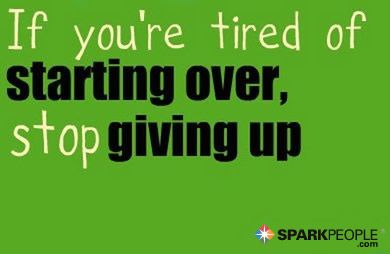 I have 44 pics in my gallery

Awards


Singing a New Song Again
I'm a 47 yr old married, working mom who is back returning to SparkPeople after dealing with some health issues. Unfortunately, I have gained some weight back but am determined to get back on track and empower myself once again.

I heard ABBA's song "Chiquitita" and the lyrics inspired me for the new title of my page.

I joined SparkPeople in April 2009 but wasn't active on any teams or message boards until June 2009. Not only are there great tools and resources here ...
I'm a 47 yr old married, working mom who is back returning to SparkPeople after dealing with some health issues. Unfortunately, I have gained some weight back but am determined to get back on track and empower myself once again.

I heard ABBA's song "Chiquitita" and the lyrics inspired me for the new title of my page.

I joined SparkPeople in April 2009 but wasn't active on any teams or message boards until June 2009. Not only are there great tools and resources here on SparkPeople, but I have found through this fantastic website a new support system I don't have at home. I'm thankful and feel blessed for all the great friends I have made here who encourage and support me on this journey. My journey to finally put myself first, taking care of my body and discovering a inner strength I never knew I had.

I started my weight loss journey in January 2009, using the South Beach diet plan and exercising four times a week. Then I started to track my food using SparkPeople's food tracker. I started to exercise more, 5-6 times a week, and decided to try running at the age of 43. I never thought in my wildest dreams I would participate in a race, and have done two 5K races already. What a great feeling to cross that finish line!

I lost close to 50 lbs in 2010, and am determined to lose the pounds I have regained and reach a healthy weight for my 5'1" body.

Lowest weight, in 2010: 9/25/10 127.8 lbs (only 12 lbs away from goal!)
Highest weight, in 2012: Nov. 154.4 lbs :o(

~~~~~~~~~~~~~~~~~~~~~~~~~~~~~~~~~~~~~~~~
My belief system during my weight loss journey:

PATIENCE - be patient and kind with yourself, taking baby steps.

PROGRESS NOT PERFECTION - I used to want to be perfect when I started new healthy routines, meal plans/"diets", or exercise. If I didn't do one of those things right I just gave up. Use baby steps. Start by just doing one thing like drinking more water and try that for a week, then add exercise 2 days a week building up, then began eating right with less calories. Add on new components to your lifestyle that are healthy as you adjust.

PERSEVERANCE - we all have a inner strength inside of us that just needs to be found and tapped. NEVER GIVE UP! You go off track one day, get back on the next day.

PRIDE - Be proud of all your accomplishments big or small. You lost half a pound, that's great, it's just as big and as special as that 2 pound loss. A loss is a loss!


-----------------------------
Jillian Michaels 30 Day Shred-Aug 1-Sep 4, 2009
Lost 6.7 lbs
Lost a total of 5.25 inches (2.25 in from my waist!)
Got over a almost 3 month plateau with this workout!
I wrote a blog about it, with pics!
http://www.sparkpeople.com/mypage_public
_journal_individual.asp?blog_id=2378713
----------------------------
To deal with the emotional aspect of my new journey to get healthy and lose weight I have revisited my old blogs. Wow, when I had so much more time as a stay-at-home mom! I loved to read them again, and would love to share them with any new SP members that have joined. They are motivating me again, and made me laugh at some of the silly things going on my head while losing weight.

I'm adding the links for the blogs below that I found may be helpful and/or if you need a laugh. :o)

This was one of the first blogs I made when I joined SparkPeople:
'Inner Strength'
www.sparkpeople.com/mypa
ge_public_journal_individu
al.asp?blog_id=2464548

My love-hate relationship with the scale/Mr. Scale you may relate to:

'I Had to Get a Restraining Order'
www.sparkpeople.com/mypa
ge_public_journal_individu
al.asp?blog_id=2885825

'My Super Date with Mr. Scale (shh, don't tell my husband)'
www.sparkpeople.com/mypa
ge_public_journal_individu
al.asp?blog_id=2963699

'Enough Scale! I Control How I Feel Not YOU'
www.sparkpeople.com/mypa
ge_public_journal_individu
al.asp?blog_id=2849802

If you need some tough motivation these blogs are it!

'The Angel, the Devil, and the Bootcamp Drill Sgt?'
www.sparkpeople.com/mypa
ge_public_journal_individu
al.asp?blog_id=2688341

'This Guy Rocks Too' ( You-tube video link)
www.sparkpeople.com/mypa
ge_public_journal_individu
al.asp?blog_id=2694011

These blogs deal with my emotional eating and food temptations, they can be a bit silly!

'My Showdown with a Jar of Cashews'
www.sparkpeople.com/mypa
ge_public_journal_individu
al.asp?blog_id=3107877

'Uncle Ben was Watching Me'
www.sparkpeople.com/mypa
ge_public_journal_individu
al.asp?blog_id=3722740
~~~~~~~~~~~~~~~~~~~~~~~~~
LOVE these quotes:

"You gain strength, courage and confidence by every experience in which you really stop to look fear in the face. You are able to say to yourself, 'I have lived through this horror. I can take the next thing that comes along.' You must do the thing you think you cannot do."

Eleanor Roosevelt
~~~~~~~~~~~~~~~~~~~~~~~~~~~~~~~~~~~~~~~~
"Our greatest glory is not in never falling, but in rising every time we fall"

Confucius
~~~~~~~~~~~~~~~~~~~~~~~~~~~~~~~~~~~~~~~~

"If you learn from each failure, they become stepping stones to your success"
----------------------------

SparkFriends

SparkTeams



My Ticker:
current weight: 133.6


Recent Blogs:

Profile


Member Since: 4/3/2009

SparkPoints: 25,598

Fitness Minutes: 29,008

My Goals:
* Lose lbs and inches

* Achieve normal range for BMI and cholesterol levels

* Wear a size 4 jeans

* Lead a healthy lifestyle for myself & my family

* Establish my goal weight and learn how to maintain

* Learn how to deal with my emotional "over"eating

Size 8 jeans:
Size 6 jeans:
Size 4 jeans:

Ran my first 5K: DONE
5/1/10 (33:52)

2nd 5K: DONE
10/2/10 (30:59)


My Program:
*use a calorie counting tool like SparkPeople'sapp

*presently keeping a goal of 100-130 gms carbs/day

*eating as 'clean' as I can

*eating more healthy carbs like fruits, oatmeal (steel-cut), etc.

*eliminating sugar, dairy and wheat as best as I can (I find it aggravates my eczema)

*drinking 10-12 cups of water daily

*No eating after 7 pm

*Zumba classes

*Yoga classes

*Treadmill-Intervals with inclines, walking/jogging

*Circuit Training- Chris Freytag dvds, love her!





Other Information:
I love being a mom to 2 sons, sleeping (now that my severe insomnia is cured), Zumba, 80's music, and being a loyal friend.

I'm a true chocoholic!! Gotta have some everyday! Thank goodness for those little Dove chocolates, one can be so satisfying! :o)

I work full-time as a physical therapist.

I'm 5' 1"

Profile Image