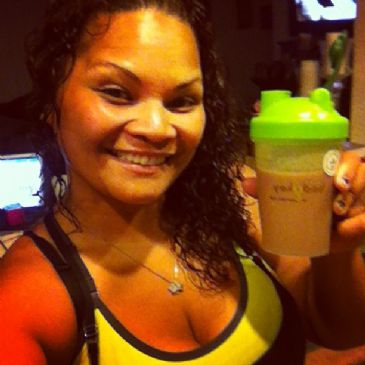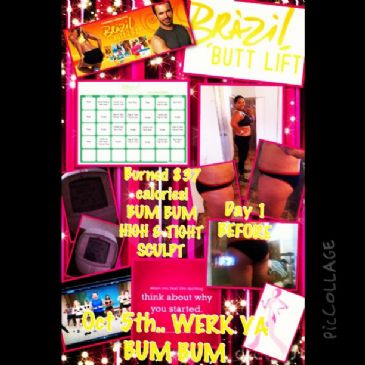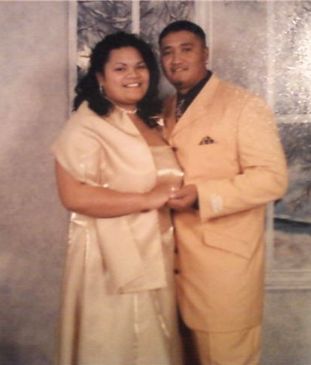 I have 23 pics in my gallery

Awards


GOT FAB-U-LICIOUS STATUS?? Yes I do ~ Gett'em BOO! Making everyday count 2013 * FABULOUS!
TALOFA LAVA ~ Hello & Welcome Everyone!

My name is

TAUMAIA LEALOFI-CHANWONG a.k.a FABULOUS


34 yrs "blessed", Pacific Islander ~ SAMOAN, wifey to my DAHLING *Vito*(married 9yrs) mama to one angel my Babyboy *Lealofi Josiah* (9yrs old).. and on fiyahh to look FAB-U-LICIOUS!


I have decided to lose this unwanted FAT!! "100 pounds" and do something about it. I started SPARKS December 22nd of FEBRUARY 27, 2013 I weigh 247 pounds ...
TALOFA LAVA ~ Hello & Welcome Everyone!

My name is

TAUMAIA LEALOFI-CHANWONG a.k.a FABULOUS


34 yrs "blessed", Pacific Islander ~ SAMOAN, wifey to my DAHLING *Vito*(married 9yrs) mama to one angel my Babyboy *Lealofi Josiah* (9yrs old).. and on fiyahh to look FAB-U-LICIOUS!


I have decided to lose this unwanted FAT!! "100 pounds" and do something about it. I started SPARKS December 22nd of FEBRUARY 27, 2013 I weigh 247 pounds and STILL ON THE MOVE!!!

I have the TENDENCY of loosing the WEIGHT and then GAINING it all BACK!!! UGH, it makes me MAD just thinking about all the HARD WORK I put into it and then loosing track and BACK AT SQUARE 1.. .WHY!!!!!! Not this time I'm in it TO WIN IT! Going to REACH MY GOAL WEIGHT and GET STRONGER!!! With GOD as my STRENGTH and the support of my FAMILY and FRIENDS I know I CAN DO THIS!!! TELLING MYSELF this is WAR!!! ME against MYSELF!!! When I wake up I get PRAYED UP and LET GOD guide me in this JOURNEY!!!

I am looking forward to a FABULOUS year, My Goal this 2013 is to keep this train movin' and stay on track with my fitness and healthy eating making this a HEALTHY LIFESTYLE. YEAR 2013 is "MY YEAR" for something WOW & CRAZY. I am taking all that I have learned from SPARKS and pushin' for that FAB*U*LICIOUS STATUS!!

Just knowing and seeing the results makes this journey even better. This Sexxay Mama is gonna kick some boootay 2013!!!! I know that with hard work and determination I am gonna keep ROCKn' FAB-U-LICIOUS!!

DECMBER 2010 my cousins from Australia introduced me to a new workout called HOT HULA fitness. HOT HULA fitness® is a fun, new and exciting dance workout. It provides a "TOTAL BODY WORKOUT" in 60 minutes. HOT HULA fitness® isolates your larger muscle groups, increasing strength and definition to your core with specific emphasis on the abs, glutes, quads and arms. Inspired by the dances of the Pacific Islands, HOT HULA fitness® incorporates easy to perform dance movements set to the sounds of traditional Polynesian drum beats fused with funky Reggae music, resulting in a modern, hip fitness workout. All ages and fitness levels will enjoy HOT HULA fitness®.

Joining the hundreds of HOT HULA fitness® enthusiasts toward achieving weight-loss and fitness goals. You'll sweat away the calories while having FUN!!!

SEPTEMBER 2011 ~ I became a CERTIFIED HOT HULA fitness INSTRUCTOR!!! My workouts have elevated to a HIGHER LEVEL it's AMAZING!! A HUGE thank you to the CREATOR of HHF ~ Anna-Rita Sloss. Her amazing story & energy encourages not only myself but the HUNDREDS who enjoy HHF to stay motivated and push forward towards weight-loss and fitness goals!!! I have met and made so many new friends & FAMILY in this new CHAPTER of my LIFE and I thank GOD for this BLESSING!!

I enjoy meeting new people and making new friends. If you need a friend to "STAY MOTIVATED WITH YOU" well guess what??? I AM HERE FOR YA!! Let me know what is your goal? What interests you? What do you plan to do when you reach your goal? You already know what I am gonna do ~ CELEBRATE!! Take a minute and read my BLOGS and find out what made me "OPEN MY EYES" to make a CHANGE!! Are you a member of FACEBOOK?

*FACEBOOK
If you have a FACEBOOK ACCOUNT you can always chat with me there. My entire family is linked in there so I'm on there as often as SPARKS!!! Keep in touch :)
Username ~ Taumaia Lealofi-Chanwong


A SPECIAL THANK YOU TO ALL THOSE WHO VOTED FOR ME AS "MOTIVATIONAL SPARKER".. Love it!! You ROCK!


______________$$$$$_________ __$$$$_______$$$___$$$$$____ _$$$$$$_____$$$___$$$$$$$___ $$$_$$$$___$$$__$$$$____$___ $____$$$$_$$$$_$$$__________ _______$$$$$$$$$$___$$$$$___ ____$$$$$$$$$$$$_$$$$_$$$$$_ ___$$$$$$$$$$$$$$$$$_____$$$ __$$$__$$$$$$$$$$$$________$ _$$___$$$$$$$$$$$$$$$$$_____ $$___$$$$_$$$_$$$__$$$$$____ $___$$$$___$$__$$$$___$$$___ ____$$$_____$$___$$$____$$__ ____$$______$$$___$$$____$__ ____$$_______$$____$$$______ ____$________$$$____$$______ _____________$$$____$_______ _____________$$$____________ _____________$$$____________ _____________$$$____________ _____________$$$____________ ____________$$$_____________ ___________$$$$_____________ _________$$$$$______________




Analysis of MY NAME : TAUMAIA

T ough
A dorable
U tterly cool
M erry
A lluring
I mpressive
A spiring


****************************************



Here are some MOTIVATIONS to help you succeed...

M ake short term goals
O ut with the negative thoughts
T hink of why you want it
I magine how you will feel
V isualize the future you
A cknowledge your successes
T reat yourself with respect
I nvestigate new ideas and foods
O bserve your healthy lifestyle
N ever give up and never give in
S upport one another


****************************************


There is only one person who is capable of setting
limits to your growth: IT IS YOU!!!!!

Your life does not change when your boss changes, when your
friends change, when your parents change, when your husband or wife change, when your company change, when your church
changes, when your location change, when your money change,
when your status change...

Your life changes when YOU change, when you go beyond your
limiting beliefs. Examine yourself, watch yourself. Don't be afraid of difficulties, impossibilities and losses. Be a winner, build
yourself and your reality. It's the way you face Life that
makes the difference.

**CHANGE:
God grant me the serenity to accept the people I cannot change, the courage to change the one I can, and the wisdom to know it's me. ~Author Unknown

If you don't like something change it; if you can't change it, change the way you think about it. ~Mary Engelbreit

**ATTITUDE:
Wherever you go, no matter what the weather, always bring your own sunshine. ~Anthony J. D'Angelo, The College Blue Book

It's so hard when I have to, and so easy when I want to. ~Annie Gottlier

If you don't think every day is a good day, just try missing one. ~Cavett Robert

Oh, my friend, it's not what they take away from you that counts. It's what you do with what you have left. ~Hubert Humphrey

Every day may not be good, but there's something good in every day. ~Author Unknown

Blessed is he who expects nothing, for he shall never be disappointed. ~Attributed to both Jonathan Swift and Benjamin Franklin

To be upset over what you don't have is to waste what you do have. ~Ken S. Keyes, Jr., Handbook to Higher Consciousness

Defeat is not bitter unless you swallow it. ~Joe Clark

The best things in life are unexpected - because there were no expectations. ~Eli Khamarov, Surviving on Planet Reebok

Enjoy the little things, for one day you may look back and realize they were the big things. ~Robert Brault, robertbrault.com

Whenever you fall, pick something up. ~Oswald Avery

Anywhere is paradise; it's up to you. ~Author Unknown

Look at everything as though you were seeing it either for the first or last time. ~Betty Smith

Where the loser saw barriers, the winner saw hurdles. ~Robert Brault, robertbrault.com

We cannot direct the wind but we can adjust the sails. ~Author Unknown

If you have the will to win, you have achieved half your success; if you don't, you have achieved half your failure. ~David Ambrose


****************************************


Memory verses: 2 Corinthians 5:17 and Galatians 2:20
Christ should be the center of your life. Decisions should be filtered through a matrix that has serving and honoring Christ at the center. Faith is an act of the will, a choice to make Christ the central focus of your life.

****************************************

* The Prayer that Changes Everything

This morning after my prayer time, God revealed a remarkable thing to me.

He told me the true meaning of the name Take Back Your Temple

God gave me the name about a year after I started my own weight loss journey. At the time and since then, I always thought of the name as just a challenge to people of faith to take back their bodies, health, and lives.

But He told me that I was wrong.Take Back Your Temple is a prayer.

The name is meant as an individual's cry unto Him. It is asking God to take control of your body and your life so He can use them for His purpose and agenda.

It is the submission of your will to His will. You recognize that your body is God's temple and invite Him in to care for it as such.

You don't live out of your own strength. You live from His.

So if you are struggling with your weight right now, then simply ask God to: Take Back Your Temple.

If you are struggling with destructive habits, simply pray to the Lord in the midst of it: Take Back Your Temple.

If you are struggling with fear, doubt, depression, stress, worry, or anxiety then invite God into the situation: Take Back Your Temple.

I believe that if you pray that simple, powerful four-word prayer with a sincere heart and persistence, then it will be answered.

It will be answered based on God's word that our bodies are His temples, and we therefore are to glorify Him in our bodies and in our spirits (1 Corinthians 6:19-20).

May you take this message to heart, apply it in your own life, and forever be blessed in health, wealth and wisdom!

****************************************

* The Question

Once I realized how simple and effective this method was in helping me with my own goals, I had to share it with others. And each time I found the same sequence of events. When I asked each person about how they'd achieve their goal, they gave me the same basic response. 'I know what I want, but I'm not really sure how to get it. I wouldn't know where to begin.' This was the general feel I got from each person I worked with. They were missing the details of their plan and the intensity for their goal. Then I asked them a question, just one question, and that changed everything. Before I ask you this same question, I have to warn you. Don't make the mistake of letting its simplicity fool you; it takes a sharp mind to recognize the power of a simple truth.

After asking the initial questions about their goals and listening to their response, I followed with this scenario: 'What would you do if you had only 90 days to achieve yourgoal or you would lose what you cared about most forever?' Wow. This one question put quite a twist on things. Lose the most important thing in your life forever? With this ultimatum presented I got a different response, a better response. As soon as the question sank in the answers started flying. What was a foggy idea only minutes before became a clearand focused objective with amazing intensity behind it. Every single person I asked had a list of things they would do to reach their goal, and the drive in their eyes made it clear that they meant it.

2011 is our year to SHINE!! Let's make this year COUNT. We are all in this journey together.. Justwhen you think of giving up. Reflect on "THE QUESTION". Love your body, Respect yourself and Know that your WORTH this JOURNEY!! Be FABULOUS.. Have a FABULOUS DAY!!


****************************************


*The Ten Commandments of Permanent Fat Removal

1. Thou shalt honor and believe in thyself.

2. Thou shalt move thy booty. Move it and move it some more.

3. Thou shalt never go hungry again. Eat small meals and healthy snacks throughout the day.

4. Thou shalt stock the fridge with the right stuff - the fruits and vegetables of the earth, the melba toast of men who walked before us.

5. Thou shalt honestly write it down. If you bite it, you must write it.

6. Thou shalt weigh and measure thyself and thy food.

7. Thou shalt drink enough Holy Water to frighten Noah and map out all the restrooms in thy village.

8. Thou shalt not deny thyself a treat or two now and then.

9. Thou shalt not covet thy neighbor's plate.

10. Thou shalt not eat out of misery, boredom, anxiety ... but should they over-indulge, forgive thyself immediately.

All Is Forgiven, Move On!

****************************************

* Time for a NEW START:

NEW:
N = Nutrition (Eat 3 balance meals, 6 servings of fruits/veggies daily,).

E = Exercise (my own challenge - 200 crunches a day / 60 miles a week).

W = Water (64 ounces per day).

START:
S = Sunlight (60 minutes).

T = Temperance (Don't overdo anything, sleep, staying awake, food, dessert, whatever it is, KEEP TEMPERATE/ KNOW when to STOP).

A = Air (60 minute of fresh air daily).

R = Rest (8 hours of sleep).

T = TRUST IN GOD (Spend time in prayer daily).

****************************************

* Make fitness a daily priority. Some ideas:

*Do your goal activities early before distractions can hit.

*Arrange your day and menu ahead of time and stick to the plan.

*Create a reward system that is related to your big picture. For example, if you're in this to boost your confidence, reward yourself for small wins by putting $1 in a stepping out fund.

*Pack lunches and avoid eating out.

*Carry a picture of your main motivators.

*Find reasons to be with and talk to positive, upbeat people with similar goals.

With the steps above, you help yourself realize that weight loss can have real meaning -- that if you stop using smart fitness strategies or stop eating your veggies, you're losing more than some weight loss momentum. You're potentially holding yourself back from living the life that you LOVE!

****************************************

* 9 Cold, Hard Weight Loss Truths

1. You have to exercise more than you think.

2. A half-hour walk doesn't equal a brownie.

3. You do have time to exercise.

4. Eating more of something won't help you lose weight.

5. Calories in = calories out?

6. Your body is working against you.

7. Our cultural environment is also working against you.

8. Maybe you don't need to lose weight.

9. This is not a diet; this is your life

****************************************

* MY WORKOUT SCHEDULE

Stay on a consistent exercise program throughout your lifespan. Try not to view exercise as a temporary means to and end (weight loss). It is part of a healthy lifestyle, and while it does help you lose and maintain weight, it can steer off plenty of health problems, from heart disease to depression.

****************************************

ENOUGH::
Recently, I overheard a mother and daughter in their last moments together
at the airport. They had announced the departure. Standing near the
security gate, they hugged, and the mother said, 'I love you, and I pray
you enough.'

The daughter replied, 'Mom, our life together has been more than enough.
Your love is all I ever needed. I pray you enough, too, Mom.'

They kissed, and the daughter left. The mother walked over to the window
where I was seated. Standing there, I could see she wanted and needed to
cry. I tried not to intrude on her privacy, but she welcomed me in by
asking, 'Did you ever say good-bye to someone knowing it would be
forever?'

Yes, I have,' I replied. 'Forgive me for asking, but why is this a forever
good-bye?'

'Well...I'm not as young as I once was, she lives so far away & has her
own busy life. I have some challenges ahead, and the reality is - her next
trip back will be for my funeral,' she said.

'When you were saying good-bye, I heard you say, 'I pray you enough.' May
I ask what that means?'

She began to smile. 'That's a prayer that has been handed down from other
generations. My parents used to say it to everyone.' She paused a moment
and looked up as if trying to remember it in detail, and she smiled even
more. 'When we said, 'I pray you enough,' we wanted the other person to
have a life filled with just enough good things to sustain them.'

Then, turning toward me, she shared the following as if she were reciting
it from memory.

I pray you enough sun to keep your attitude bright no matter how gray the
day may appear.

I pray you enough rain to appreciate the sun even more.

I pray you enough happiness to keep your spirit alive and everlasting.

I pray you enough pain so that even the smallest of joys in life may
appear bigger.

I pray you enough gain to satisfy your wanting.

I pray you enough loss to appreciate all that you possess.

I pray you enough hellos to get you through the final good-bye.

Then, she began to cry, and walked away.

They say, it takes a minute to find a special person, an hour to
appreciate them, a day to love them, but an entire life to forget them.

*Only if you pray, send this to the people you will never forget, and
remember to send it back to the person who sent it to you. If you don't
send it to anyone, it may mean that you are in such a hurry that you have
forgotten your friends...

TAKE TIME TO LIVE.....

To all my friends and loved ones,
I PRAY YOU ENOUGH . . . strength to push you through this JOURNEY to reach your goals of a HEALTHY, FABULOUS LIFESTYLE!..

Gett'em BOO!

Fabulously*Fierce
Taumaia

****************************************

Motivating Yourself During Set-Backs


There aren't that many people who have led lives so graced with good fortune that they have never experienced disappointment. In fact, many of us feel we've had more than our share. Too often, we find our best efforts don't yield the results we crave, or we pass the ball to someone else who carelessly drops it.
Sometimes, we ourselves are the culprits, in not living up to our own expectations of productive behavior and action. When we greatly desire an objective, disappointments and seeming failures look onerous and can feel debilitating, as well as dis-empowering.

So how do we regroup and get ourselves back on track when our spirits and hopes are dashed? How do we find the heart to get up and climb back on that horse? Below are some mental exercises that can help:

1. Decide to Learn From Your Failures
It is absolute truth that without our failures, we would not progress. Ask yourself, what happened that created your setback? Use your experiences as valuable learning opportunities to assess your behavior, or the cause, and to evaluate a strategy that will eliminate that from your course.

Sometimes we are given feedback that shows us that a particular route isn't the right one. Sometimes we place our trust in the wrong source, or we fail to pay attention to the details that assure our progress. And we often sense it while it's occurring. Try to find the cause of your set-back, and assert to learn from and change it.

2. Let Go
Sometimes our failures can vault us into negative thinking.

Try to avoid this at all costs! It will do nothing but drain the energy from your ability to find a solution and move forward. If you are trying to forge down the wrong path, and it isn't working, look for an alternative route.

Some of the most successful people have developed the good habit of quickly turning their attention to other issues, rather than allow themselves to wallow in self-deprecating behavior or blame games.

Bottom line: Don't beat yourself up. Do what you can - and move on. You can always come back to the issue at a later time.

3. Do Something Nice for Yourself
Treat yourself like the hero that you are for reaching for your goals in the first place. Give yourself a healthy treat to acknowledge your courage.

This can change your frame of mind quickly. After all, you must treat yourself as a winner before anyone else can. Positive reinforcement is a proven method for behavioral modification, so go ahead and pat yourself on the back for trying.

4. Seek Trusted Council
If you feel confused by your set-back, or unclear as to the cause, ask for advice or feedback from a trusted source. None of us make it through this life alone, and in spite of our secular society, we all need each other to succeed.

If you have someone you trust whom you can seek out for objective feedback, do so. Most of us are flattered when asked for our opinions; we all like to feel needed. Its a sign of respect to approach another person and ask them what their take is on a situation.

Many unexpected pearls of wisdom can be gleaned in this manner. After all, it's hard to describe a wall when your nose is up against it. That's one of the many reasons why we need each other, and one of the many gifts we give as friends.

5. Practice Gratitude
It's an old method, tried and true.

We all have things to be grateful for, whether it's the love of family, good health, a cushion in the bank, even a well-running vehicle or a beautiful day. We can be grateful for food in the pantry, a faithful pet, even a refreshing breeze.

The simple fact is, the more we practice gratitude, the more positive our outlook becomes and the more positive our outlook is, the more the world responds to our presence and our goals. In fact, if you can manage it, try to be grateful for your set-backs, seeing them as valuable assets in your growth.

If that proves difficult, try to remember how often we review things from the past that we thought were setbacks, only to later realize they were blessings.

****************************************

"FAB-U-LICIOUS STATUS ~ Gett'em BOO"
There is strength in numbers. Doing everything by yourself can be lonely and discouraging. But having a buddy or a team of supporters can help you to stick to it when the going gets tough. Instead of just going solo on the treadmill or bike, consider taking a group fitness class or joining a team sports league. When you need a word of encouragement, post on the Message Boards or join a SparkTeam here at SparkPeople!

If your looking for a SPARK TEAM to join check out:
"FAB-U-LICIOUS STATUS ~ Gett'em BOO" we are on fiyyyahhh come check us out!!

So, for all you beautiful people out there...let's get to it and shed some pounds! A NEW 2011 TO U ALL!! ~ CHEEEEEEHOOOOOO!!


ONELOVE Support, Hugs & FAITH
. Taumaia~


****************************************

Weight UPDATES

2/27/13 247.2
3/12/13 236.0
4/01/13 233.2
4/05/13 230.8
4/12/13 226.4

BODYKEY CHALLENGE started 4/15/13

4/15/13 226.4
4/22/13 223.8
4/30/13 222.4
5/03/13 219.2
5/14/13 224.2
5/17/13 221.2



SparkFriends



SparkTeams



My Ticker:
current weight: 221.2

Interact with ISLANDSFINEST







Recent Blogs:

Profile


Member Since: 12/22/2007

SparkPoints: 50,724

Fitness Minutes: 63,951

My Goals:
Weight UPDATES

2/27/13 247.2
3/12/13 236.0
4/01/13 233.2
4/05/13 230.8
4/12/13 226.4

BODYKEY CHALLENGE started 4/15/13

4/15/13 226.4
4/22/13 223.8
4/30/13 222.4
5/03/13 219.2
5/14/13 224.2
5/17/13 221.2

My goal is to look FABULICIOUS and stay that way.. ..

1) Eat Healthy
2) Loose this 100 pounds that are draggin me down.
3) Exercise 6x a week
4) Be positive on EVERYTHING... pushn' for that FABULICIOUS STATUS! !
5) Live a healthier and ACTIVE LIFESTYLE.

My Program:
My program is to eat right, stay hydrated, exercise 6x a week. Stay away from the sweets and junk food! Stay in a postive frame of mind and focus on the prize... SUCCESS and no more lookn' a HOT MESS!! Gett'em BOO!




Personal Information:
2011 was a fabulous year. Its 2012 and it is time to reach goal. Here's to a fabulous 2012 and reaching GOAL!





Other Information:
Get Tough and don't give in...Keep push'n forward, pray everyday and smile! Gett'em BOO!!

"Don't ask for an easier life; ask to be a stronger person." Shared by Kristen Goeser


Get me bodied! - Beyonce

***********************


Profile Image