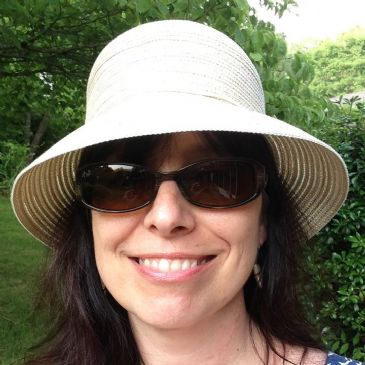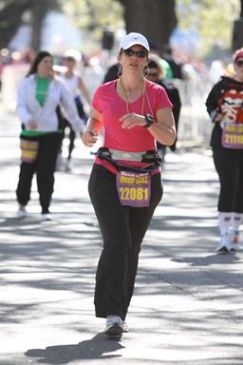 I have 22 pics in my gallery

Awards

In The Best Shape Of My Life!
I lost over 50 pounds on WW and kept it off for 4 years. Then I had a car wreck with back injury, followed by a long, debilitating illness AND a fall down some stairs with ankle injury and I regained 36 lbs.

After that, I was diagnosed with anemia, Vit. D deficiency and hypothyroidism. Medical treatment has greatly improved my health and energy level.

My original weight was 192.6 lbs. I plan on returning to my former WW weight of 140 give or take.
...
I lost over 50 pounds on WW and kept it off for 4 years. Then I had a car wreck with back injury, followed by a long, debilitating illness AND a fall down some stairs with ankle injury and I regained 36 lbs.

After that, I was diagnosed with anemia, Vit. D deficiency and hypothyroidism. Medical treatment has greatly improved my health and energy level.

My original weight was 192.6 lbs. I plan on returning to my former WW weight of 140 give or take.
----------------------------------------
----------------------------
"Know how blessed you are to be able to work this hard." - Chalean Johnson

"Our battered suitcases were piled on the sidewalk again; we had longer ways to go. But no matter, the road is life." – Jack Kerouac

"If I can gain weight, then I can lose weight." - the AntiJared

"Physical health is not a commodity to be bargained for. Nor can it be swallowed in the form of drugs and pills. It has to be earned through sweat. It is something we must build up." B.K.S. Iyengar

"In the depths of winter, I finally found there was in me an invincible summer." - Albert Camus, author

"An obstacle is something you see when you take your eyes off the goal." - Unknown

"The only person I will ever have to outrun is the person I used to be."
-John "the Penguin" Bingham

"You haven't given yourself permission to quit." -Anonymous

"I take care of the process and the results take care of themselves."
-Anonymous

"YOGA: You Only Got Attitude." -Eoin Finn

"Make it sweet." - Eoin Finn, on yoga and exercise

"Hope is not a strategy." - Richard Rahl, Naked Empire.

"Success doesn't come to you, you go to it." - Marva Collins

"Only I can change my life. No one can do it for me." - Carol Burnett

"I possess all I need to _______________."

"I realize my dreams when I avoid the extremes." - Anonymous

"All things come my way when I practice every day." - Anonymous

From a John Wayne movie: "Everyone who starts this, has to finish it. There'll be no quittin' along the way. Not by me, and not by you."

"The scale is only doing what it knows what to do, and that's showing the numbers; not providing psychological counseling." - Spark member ISABELLA35
SparkFriends

SparkTeams

My Ticker:
current weight: 189.6


Recent Blogs:

Profile


Member Since: 7/12/2007

SparkPoints: 22,351

Fitness Minutes: 61,748

My Goals:
1. Reach Healthy BMI category (158).

2. Do a holiday race


2013 Goals COMPLETED
1. Finished Hot Chocolate Run 15K in January
2. Advanced to yellow belt in martial arts
3. Completed Pile On The Miles Challenge 2013
4. Completed Thanksgiving day 8K race in 25 degrees

2012 Goals COMPLETED
1. Completed Jan Jumpstart Challenge
2. Completed Feb Bootcamp Challenge
3. Lost 9.6 lbs before my Hawaiian vacation in April
4. A short-term weight loss goal met in June before seeing a friend
5. 10K race on 4th of July with hubby and SIL
6. Completed 20 week schedule of Turbo Fire on 08/05/2012
7. Completed Sparkpeople's 5K Your Way running plan on 11/18
8. Completed 5K Gobbler Run Thanksgiving week
9. Completed 8K Autumn Fest run on Thanksgiving day
10. Started aikido classes
11. Completed 5 week Women's Self Defense class at a martial arts studio

My Program:
1. tracking food on Lose It

2. Running, weight training, circuit training, yoga

3. Sparking!

Personal Information:
"Hard days are the best. Because hard days are when champions are made." - Gabby Douglas

"The fountain of youth is a puddle of sweat." - from the Turbo Fire booklet

"Know how blessed you are to be able to work this hard." - Chalean Johnson

"Our battered suitcases were piled on the sidewalk again; we had longer ways to go. But no matter, the road is life." – Jack Kerouac


"If I can gain weight, then I can lose weight." - the AntiJared

"Physical health is not a commodity to be bargained for. Nor can it be swallowed in the form of drugs and pills. It has to be earned through sweat. It is something we must build up." B.K.S. Iyengar

"An obstacle is something you see when you take your eyes off the goal." - Unknown

"The only person I will ever have to outrun is the person I used to be."
-John "the Penguin" Bingham

"You haven't given yourself permission to quit." -Anonymous

"I take care of the process and

Other Information:
Have run/walked a marathon, 2 half-marathons, a 15K and multiple 10Ks and 5K.

Certified yoga instructor.

Walking to Rivendell http://home.insightbb.com/~eowyn2challenge
/Location_Finder/Start/start.html

Profile Image