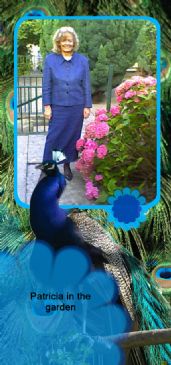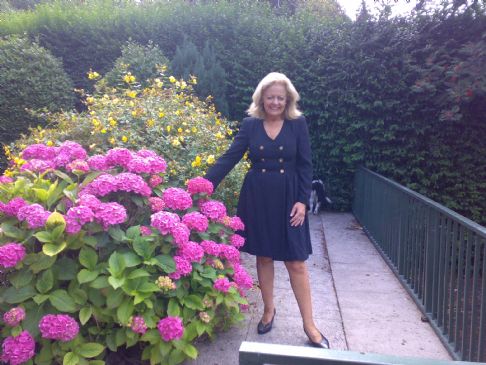 I have 48 pics in my gallery

Awards

HOPE

"Hope is the companion of power, and mother of success; for who so hopes strongly has within him the gift of miracles." ~ Samuel Smiles Prayer:

Lord, there are days - sometimes many, sometimes few - when I feel like I'm just barely "putting one foot in front of the other." I seek the confidence of self-assurance from You that I might recognize the potential to make a positive difference that You have born in me. Amen.

Future success isn't limited by past ...

"Hope is the companion of power, and mother of success; for who so hopes strongly has within him the gift of miracles." ~ Samuel Smiles Prayer:

Lord, there are days - sometimes many, sometimes few - when I feel like I'm just barely "putting one foot in front of the other." I seek the confidence of self-assurance from You that I might recognize the potential to make a positive difference that You have born in me. Amen.

Future success isn't limited by past failures -- but by your willingness to take the right actions -- right now. A positive attitude gives you the power and confidence to approach every situation with the expectation that you will ultimately find the right thing to do -- and then do it.

A negative, self-defeating attitude destroys all hope of success. A positive, proactive attitude guarantees it.

Think about it. -- E.R. Haas, CEO

Should you find yourself at a loss, wondering what life is all about and what your purpose is, be thankful. There are those who didn't live long enough to get the opportunity to wonder.

- Unknown

"...being creative means living a creative life. Expect yourself to have one. Believe you are creative. Know that you are. Make that the most important habit of all." - Chase Jarvis

"Each indecision brings its own delays and days are lost lamenting over lost days. What you can do or think you can do, begin it. For boldness has magic, power, and genius in it."
Johann Wolfgang von Goethe
1749-1832, Poet, Novelist, and Scientist

Affirmation:I am feeling blessed and grateful to be alive!!!

"Now if you are going to win any battle you have to do one thing. You have to make the mind run the body. Never let the body tell the mind what to do. The body will always give up. It is always tired morning, noon, and night. But the body is never tired if the mind is not tired. When you were younger the mind could make... you dance all night, and the body was never tired...You've always got to make the mind take over and keep going."
- George S. Patton, U.S. Army General & 1912 Olympian









SparkFriends

SparkTeams

My Ticker:
current weight: 413.0


Recent Blogs:

Profile


Member Since: 5/29/2007

SparkPoints: 12,579

Fitness Minutes: 11,189

My Goals:

1. Keep a positive,proactive attitude at all times.
GOAL:I will do this by working one one new habit that I will bring into my life every day that will benifit my life. My New Habit for this month is.
Learning: Tai chi.

My Program:
Walk: 10,000 steps per day.

Swimming:30-60min.
x4

Tai Chi- Learning.

Eating only healthy food.

Keeping it Very Simple.



Personal Information:
My name is Patricia and I come from Dublin, Ireland. I reached my goal weight with Sparkpeople 4 years ago and put it all back on again, it's taken me 4 years to get it back off again. I have learnt that eating healthy food can transform your life, eating unhealthy food can kill you, or if it doesn't kill you, make your life very hard. The choice is ours.



Other Information:
Your ATTITUDE, enthusiasm and self-confidence is critical to lasting success, because a winning attitude energizes your mission, transforming raw potential into sheer power.

Profile Image