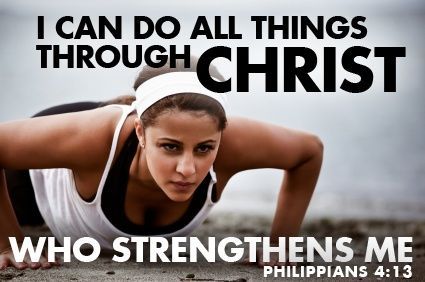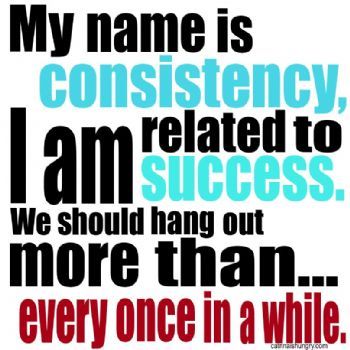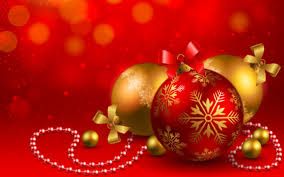 I have 50 pics in my gallery

Awards

"Never yield to force; never yield..." - Churchill
"Never yield to force; never yield to the apparently overwhelming might of the enemy."
Winston Churchill quotes (British Orator, Author and Prime Minister during World War II. 1874-1965)

Consistency brings Success!!

I Deserve to leave Twohundred+land and go to Onederland!!!

Sucessful people do not live a life free of mistakes. They live a life freed of their mistakes - Stephen Pierce

Life is like a coin. You can spend it any way you ...
"Never yield to force; never yield to the apparently overwhelming might of the enemy."
Winston Churchill quotes (British Orator, Author and Prime Minister during World War II. 1874-1965)

Consistency brings Success!!

I Deserve to leave Twohundred+land and go to Onederland!!!

Sucessful people do not live a life free of mistakes. They live a life freed of their mistakes - Stephen Pierce

Life is like a coin. You can spend it any way you like but you can only spend it once - Author unknown

Fall seven times, get up eight." - Japanese Proverb

"Patience and perseverance have a magical effect before which difficulties disappear and obstacles vanish." - John Quincy Adams

"The gem cannot be polished without friction, nor man perfected without trials." - Chinese Proverb

"Never give in. Never. Never. Never. Never." - Winston Churchill

"Great works are performed not by strength but by perseverance." - Samuel Johnson

"Instead of giving myself reasons why I can't, I give myself reasons why I can." - Unknown

Peace is accepting who you are and loving what you are not!! Are you peaceful?

Your dreams are worth your best efforts to achieve them.

Motivation doesn't last forever but neither does bathing; thats why it's recommended every day - Zig Ziglar

Don't look at the big picture!!! Take it one day at a time!!

"You can quit and no one will really care... but you will always know."
John Collins - Founder of the Ironman

"Don't Give Up, Don't Ever Give Up!" Jimmy V

"Run when you can, walk if you have too, crawl if you must; just never give up." Dean Karnazes

"The trouble with jogging is that by the time you realize you're not in shape for it, it's too far to walk back." Franklin Jones

"If you can dream it, you can do it." Walt Disney

"Pain is temporary. It may last a minute, or an hour, or a day, or a year, but eventually it will subside and something else will take its place. If I quit, however, it lasts forever." Lance Armstrong

"Obsessive is just a word the lazy use to describe the dedicated."

"When you think you can't, know that you can." From Team Hoyt at Ironman

Failure is an opportunity to begin more intelligently. ~Henry Ford

"Instead of giving myself reasons why I can't, I give myself reasons why I can." - Unknown

Success is not a race, be patient!! - @RealChrisPowell

Consistency brings Success!!

Oh, my friend, it's not what they take away from you that counts. It's what you do with what you have left. ~Hubert Humphrey

Attitudes are contagious. Are yours worth catching? ~Dennis and Wendy Mannering

If you don't get everything you want, think of the things you don't get that you don't want. ~Oscar Wilde

If you don't think every day is a good day, just try missing one. ~Cavett Robert


Attitude is a little thing that makes a big difference. ~Winston Churchill

Every day may not be good, but there's something good in every day. ~Author Unknown

A person who has good thoughts cannot ever be ugly. You can have a wonky nose and a crooked mouth and a double chin and stick-out teeth, but if you have good thoughts they will shine out of your face like sunbeams and you will always look lovely. ~Roald Dahl

Happiness is an attitude. We either make ourselves miserable, or happy and strong. The amount of work is the same. ~Francesca Reigler

If you don't like something change it; if you can't change it, change the way you think about it. ~Mary Engelbreit

I've decided that the stuff falling through the cracks is confetti and I'm having a party! ~Betsy Cañas Garmon

The only people who find what they are looking for in life are the fault finders. ~Foster's Law

To be upset over what you don't have is to waste what you do have. ~Ken S. Keyes, Jr., Handbook to Higher Consciousness

Defeat is not bitter unless you swallow it. ~Joe Clark


The only disability in life is a bad attitude. ~Scott Hamilton


If you aren't fired with enthusiasm, you will be fired with enthusiasm. ~Vince Lombardi

My riches consist not in the extent of my possessions, but in the fewness of my wants. ~J. Brotherton

There is nothing so easy but that it becomes difficult when you do it reluctantly. ~Publius Terentius Afer

Make your optimism come true. ~Author Unknown

To be wronged is nothing unless you continue to remember it. ~Confucius

Learn to smile at every situation. See it as an opportunity to prove your strength and ability. ~Joe Brown

The only difference between a good day and a bad day is your attitude. ~Dennis S. Brown

Say you are well, or all is well with you,
And God shall hear your words and make them true.
~Ella Wheeler Wilcox

A person will sometimes devote all his life to the development of one part of his body - the wishbone. ~Robert Frost


If we shall take the good we find, asking no questions, we shall have heaping measures. ~Ralph Waldo Emerson

You can't stop the waves, but you can learn how to surf. ~Jon Kabat-Zinn

Staying positive is one of the hardest fights, though I'm happy I'm in it. ~Daniel, @blindedpoet

There are no menial jobs, only menial attitudes. ~William J. Bennett, The Book of Virtues

Anywhere is paradise; it's up to you. ~Author Unknown


We awaken in others the same attitude of mind we hold toward them. ~Elbert Hubbard

If the sky falls, hold up your hands. ~Author Unknown

Look at everything as though you were seeing it either for the first or last time. ~Betty Smith

Anyone who doesn't believe in miracles is not a realist. ~David Ben-Gurion

If you keep on saying things are going to be bad, you have a good chance of becoming a prophet. ~Isaac Bashevis Singer


Too many people miss the silver lining because they're expecting gold. ~Maurice Setter

We cannot direct the wind but we can adjust the sails. ~Author Unknow

Misery is a communicable disease. ~Martha Graham

Optimist: someone who isn't sure whether life is a tragedy or a comedy but is tickled silly just to be in the play. ~Robert Brault

A happy person is not a person in a certain set of circumstances, but rather a person with a certain set of attitudes. ~Hugh Downs


Very often a change of self is needed more than a change of scene. ~Arthur Christopher Benson

The best way to dispel negative thoughts is to require that they have a purpose. ~Robert Brault


Some people are always grumbling because roses have thorns; I am thankful that thorns have roses. ~Alphonse Karr

Since the house is on fire let us warm ourselves. ~Italian Proverb

May I never miss a sunset or a rainbow because I am looking down. ~Sara June Parker

Surrounded by people who love life, you love it too; surrounded by people who don't, you don't. ~Mignon McLaughlin, The Second Neurotic's Notebook, 1966


Physical strength is measured by what we can carry; spiritual by what we can bear. ~Author Unknown

There are souls in this world which have the gift of finding joy everywhere and of leaving it behind them when they go. ~Frederick Faber


We all live under the same sky, but we don't all have the same horizon. ~Konrad Adenauer

The impossible can always be broken down into possibilities. ~Author Unknown


If you are not enjoying the journey, you probably won't enjoy the destination. ~Author Unknown

Impossible is a word only to be found in the dictionary of fools. ~Napoleon

Whatever you think the world is withholding from you, you are withholding from the world. ~Eckhart Tolle


I have never met a man so ignorant that I couldn't learn something from him. ~Galileo Galilei


The man who has no inner life is a slave to his surroundings. ~Henri Frédéric Amiel


Toughness is in the soul and spirit, not in muscles. ~Alex Karras


It isn't our position but our disposition which makes us happy. ~Author Unknown


Turn your face to the sun and the shadows fall behind you. ~Maori Proverb

Some days there won't be a song in your heart. Sing anyway. ~Emory Austin

Anywhere you go liking everyone, everyone will be likeable. ~Mignon McLaughlin, The Second Neurotic's Notebook, 1966


People seem not to see that their opinion of the world is also a confession of character. ~Ralph Waldo Emerson, "Worship," The Conduct of Life, 1860

People are not disturbed by things, but by the view they take of them. ~Epictetus

Swallow a toad in the morning and you will encounter nothing more disgusting the rest of the day. ~Nicholas Chamfort


I have found that if you love life, life will love you back. ~Arthur Rubinstein

You must start with a positive attitude or you will surely end without one. ~Carrie Latet

Nothing is interesting if you're not interested. ~Helen MacInness

We must be willing to get rid of the life we've planned, so as to have the life that is waiting for us. ~Joseph Campbell

Excellence is not a skill. It is an attitude. ~Ralph Marston

Strive for progress, not perfection. -Unknown

You want me to do something... tell me I can't do it. -Maya Angelou

You miss 100% of the shots you don't take. -Wayne Gretzky

If you don't make mistakes, you aren't really trying. -Unknown

You live longer once you realize that any time spent being unhappy is wasted. -Ruth E. Renkl

Strength does not come from physical capacity. It comes from an indomitable will. -Mahatma Gandhi

Motivation will almost always beat mere talent. -Norman R. Augustine



I'd rather be a failure at something I enjoy than a success at something I hate. -George Burns

Energy and persistence conquer all things. -Benjamin Franklin

Nothing great was ever achieved without enthusiasm. -Ralph Waldo Emerson



No act of kindness, however small, is ever wasted. -Aesop

Insanity: doing the same thing over and over again and expecting different results. -Albert Einstein

Ability is what you're capable of doing. Motivation determines what you do. Attitude determines how well you do it. -Lou Holtz



Motivation is what gets you started. Habit is what keeps you going. -Jim Ryan

I've missed more than 9,000 shots in my career. I've lost almost 300 games. 26 times, I've been trusted to take the game winning shot and missed. I've failed over and over and over again in my life. And that is why I succeed. -Michael Jordan



Fear is what stops you... courage is what keeps you going. -Unknown

The finish line is just the beginning of a whole new race. -Unknown

The difference between a goal and a dream is a deadline. -Steve Smith

Just do it.™ -Nike

In seeking happiness for others, you find it for yourself. -Anonymous

The secret of getting ahead is getting started. -Mark Twain



It's not who you are that holds you back, it's who you think you're not. -Anonymous

Luck is a matter of preparation meeting opportunity. -Oprah Winfrey

It's never too late to become what you might have been. -George Elliot

Clear your mind of can't. -Samuel Johnson

I CAN'T do this on my own, I fight this battle only with God's strength.

All things work together for the good of those that love the Lord and are called according to his purpose. Romans 8:28

I am learning not to depend on myself but to lean on God and trust that what He says is true!!

00 -- 00

My short term goal is to lose 1 pound a week. That is not so easy as we all know. Its hard for me cause I get discouraged easily!

5 lb - Met goal - 10th October 2014 @ 8 lb

10 lb - Met goal
- 16th October 2014

15 lb - Met goal -

20 lb - Met goal -

25 lb - Met goal -

30 lb - Met goal -

35 lb - Met goal -

40 lb - Met goal -

45 lb - Met goal -

50 lb - Met goal -

55 lb - Met goal -

60 lb - Met goal -

65 lb - Met goal -
SparkFriends

SparkTeams



My Ticker:
Pounds lost: 13.7


Recent Blogs:

Profile


Member Since: 2/5/2009

SparkPoints: 50,322

Fitness Minutes: 37,754

My Goals:
My short term goal is to lose 1 pound a week. That is not so easy as we all know. Its hard for me cause I get discouraged easily!

5 lb - Met goal - 10/10/2014 @ 8 lb

10 lb - Met goal - 16/10/2014

15 lb - Met goal - 31/10/2014

20 lb - Met goal -

25 lb - Met goal -

30 lb - Met goal -

35 lb - Met goal -

40 lb - Met goal -

45 lb - Met goal -

50 lb - Met goal -

55 lb - Met goal -

60 lb - Met goal -

65 lb - Met goal -

My Program:
Give an overview of what you are doing to meet your goals.

In order for me to lose this weight I am
1. Exercising 3 - 4 days a week.
2. Counting my calories.
3. Drinking lots of water.
4. I am trying to become more positive. Love to read blogs, collect positive quotes & pictures
5. Prayer is key because I need help.

Personal Information:
Every one calls me Dee and I'm from Trinidad & Tobago

Other Information:
You see the glory, but you don't see the story!!

Sucessful people do not live a life free of mistakes. They live a life freed of their mistakes - Stephen Pierce

We hate change but we must either adapt to it or we'll get left behind.

I will not be discouraged - With God ALL things are possible!!!

Obsessed is the word the lazy use to describe the dedicated



Profile Image