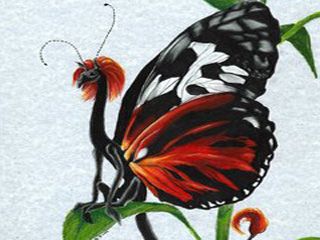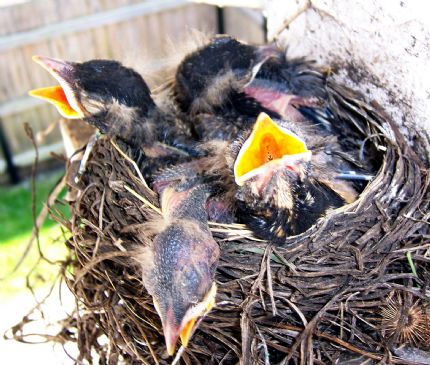 I have 18 pics in my gallery

Awards


I BELIEVE that FAT is NOT an option!!!
"If being FAT is a multiple-choice question, I choose to skip that question and use my bonus answer of FAT is NOT an option" (iasade)
*************************************

Imagine having the body that is perfect for you and makes you extremely happy! Do you see it? Its so perfect! Now imagine that there is a huge gap between you and that perfect body that you need to fill, that will get you closer to that body you want. Hence, a dilemma that so many of us face each and ...
"If being FAT is a multiple-choice question, I choose to skip that question and use my bonus answer of FAT is NOT an option" (iasade)
*************************************

Imagine having the body that is perfect for you and makes you extremely happy! Do you see it? Its so perfect! Now imagine that there is a huge gap between you and that perfect body that you need to fill, that will get you closer to that body you want. Hence, a dilemma that so many of us face each and every day as we strive to get the bodies we want or to reach goals we have set for ourselves.

I am on a journey to be healthier, happier and more in tune with myself and what I can offer me and others. I am tired of feeling fat, unappreciated, unloved, unwanted and having to constantly buy larger sizes!! That's IT!!!!

How can I effectively strive to be a role model for others when I can't even strive to commit to an exercise regimen to improve my health? Well, I stopped asking that question in May of 2008 and took action. I am NOW on a mission and no one can stop me from closing the health gap that has been open so long in my life.

I had to tell myself this:

* I will no longer make excuses for my weight

* I will no longer say that I am too old to enhance my body image

* I will no longer say that people don't understand how hard it is, because I am in a community of people that truly know what its like on the road to a healthier you

* I will no longer buy larger sizes that I don't really need, because I keep making excuses for not losing weight to get into smaller sizes

*I will no longer say "I wish I could wear this or that" because I can if I just take the necessary steps to fit into it

So that is it! I am on this mission now and the gap is closing more and more, getting me closer to that "perfect image" of me that is on the other end waiting to celebrate! I am doing it and so can you!

TAKE CHARGE and lets do it together!!!

****************************************
I wrote this poem for you to say to yourself when you need a little encouragement along your journey!! As a matter of fact, if you know someone that need a little pick-me-up, recite the poem to them and just add the word "you." It is so simple and can make such a difference in the lives of those you interact with!!!!

***I BELIEVE***
I BELIEVE I am worth it!
I BELIEVE I can do it!
I BELIEVE I am progressing!
I BELIEVE in my dreams!
I BELIEVE in my goals!
I BELIEVE that people care!
I BELIEVE that life matters!
I BELIEVE in change!
I BELIEVE I can make a difference!
I BELIEVE in ME!!!
****************************************
*************
Just some measurement stuff!!
5/13/08
Directly below breastbone- 35 inches
Waist- 39 inches
Love handles- 40.5 inches
Hips- 49.5 inches

8/9/08
Directly below breastbone- 33.5 inches (-1.5 inches)
Waist- 32.5 inches (-6.5 inches WHOA)
Love Handles- 37.5 inches (-3 inches)
Hips- 47 inches (-2 inches)
SparkFriends

SparkTeams

My Ticker:
Pounds lost: 28.0


Recent Blogs:

Profile


Member Since: 8/18/2007

SparkPoints: 0

Fitness Minutes: 22,174

My Goals:
* Live each day as if it is my last

* Don't give up!

* Maintain mental and emotional balance

* Inspire others to achieve their goals

My Program:
I do the following to ensure I reach my health goals:

* Exercise at least 30 minutes day/6 days week

* Watch my caloric intake

* Drink plenty of water

* Weights 2Xs week

* Abs every day


Personal Information:
Happily married to a wonderful husband, with a blended family of 6 children, 2 dogs and 3 cats!! I Can do ALL things with God's help because HE is the source of my strength!!!

Other Information:
SW- 221- (5/13)
measurements
38-39-49.5

210- Achieved 6/3

200- Achieved 6/26

**I have lost 12.5% of my original body weight so far!!!

190- Achieved 8/9
**I have also lost 13.7% of my original body weight

*measurements as of 8/9
36-32.5-47

180-TBD

170-TBD

160-TBD

150-TBD

I am hoping to end up with the measurements of 36-26-36

Profile Image