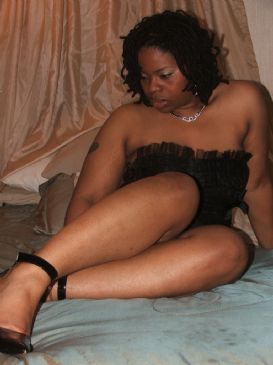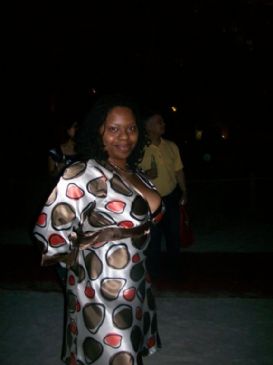 I have 6 pics in my gallery

Awards

Iamie
Hi and welcome.

As children, when we fall, we get right back up and keep it moving!
Why do we forget to get up as adults?

It is never too late to get up and keep on moving, NEVER!

The only thing that prevents us from being who we dream to be is us.

Hold tight to your dreams, visualize them, pretend like you are living them, do what ever you have to do to feel like you are where you want to be. Before you know it, you will be ...
Hi and welcome.

As children, when we fall, we get right back up and keep it moving!
Why do we forget to get up as adults?

It is never too late to get up and keep on moving, NEVER!

The only thing that prevents us from being who we dream to be is us.

Hold tight to your dreams, visualize them, pretend like you are living them, do what ever you have to do to feel like you are where you want to be. Before you know it, you will be there!!!

NAME IT and CLAIM IT!

God Bless!!!

Muah!!!!!!!!!!!!!!

Ohh I almost forgot. Stop by my page everyday, I will be posting Daily Motivators. Love you!!!


(Thank you Mr. Ralph Marston!!!)

Friday, December 12, 2008

Unfair

You won't become successful by complaining that life is unfair. Certainly there are many injustices in the world, yet you won't get anywhere by using those injustices as excuses.
Your best response is to work over, under, around and through them. Accept the fact that life is unfair, and choose to experience outstanding success anyway.

It is admirable to fight against injustice. But fighting against injustice may very well make that injustice even stronger.

A better way to end injustice is to make it irrelevant. When you create ways for yourself and others to succeed in spite of unfair circumstances, then you render those circumstances powerless.

The world is filled with inequity and unfairness. And yet, there are always plenty of workable and creative ways to rise above those negative circumstances.

When something in life is unfair, choose to succeed anyway. And make that unfairness so small and insignificant it won't even matter.

-- Ralph Marston




God has seen you struggling (with something), God says it's over. A blessing is coming your way.





Ok here is something else for you to think about.

As long as you have breath you have time. Do something for yourself
today. Men, substitute boyfriend for girlfriend, of course.

Once upon a time, there was this girl who had four boyfriends.

She loved the 4th boyfriend the most and adored him with rich robes
and treated him to the finest of delicacies. She gave him nothing but
the best. She also loved the 3rd boyfriend very much and was always showing him off to neighboring kingdoms. However, she feared that one day he would leave her for another.

She also loved her 2nd boyfriend. He was her confidant and was
always kind, considerate and patient with her... Whenever this girl faced a problem, she could confide in him, and he would help her get through the difficult times.

The girls 1st boyfriend was a very loyal partner and had made great
contributions in maintaining her wealth and kingdom. However, she did not love the first boyfriend. Although he loved her deeply, she hardly took notice of him.

One day, the girl fell ill and she knew her time was short. She
thought of her luxurious life and wondered, I now have four boyfriends with me, but when I die, I'll be all alone.'

Thus, she asked the 4th boyfriend, I loved you the most, endowed you with the finest clothing and showered great care over you. Now that I'm dying, will you follow me and keep me company?'

'No way!' replied the 4th boyfriend and he walked away without
another word.

His answer cut like a sharp knife right into her heart.

The sad girl then asked the 3rd boyfriend, 'I loved you all my life.
Now that I'm dying, will you follow me and keep me company?'

'No!' replied the 3rd boyfriend. 'Life is too good! When you die,
I'm going to marry someone else!'

Her heart sank and turned cold.

She then asked the 2nd boyfriend, 'I have always turned to you for
help and you've always been there for me.

When I die, will you follow me and keep me company?'

'I'm sorry, I can't help you out this time!' replied the 2nd
boyfriend. 'At the very most, I can only walk with you to your grave.'

His answer struck her like a bolt of lightning, and the girl was devastated.

Then a voice called out: 'I'll go with you. I'll follow you no matter where you go.'

The girl looked up, and there was her 1st boyfriend. He was very skinny as he suffered from malnutrition and neglect.

Greatly grieved, the girl said, 'I should have taken
much better care of you when I had the chance!

In truth, you have 4 boyfriends in your lives:

Your 4th boyfriend is your body. No matter how much time and effort you lavish in making it look good; it will leave you when you die.

Your 3rd boyfriend is your possessions, status and wealth. When you die, it will all go to others.

Your 2nd boyfriend is your family and friends. No matter how much they have been there for you, the furthest they can stay by you is up to the grave.

And your 1st boyfriend is your Soul. Often neglected in pursuit of wealth, power and pleasures of the world.

However, your Soul is the only thing that will follow you where ever you go. Cultivate, strengthen and cherish it now, for it is the only part of you that will follow you to the throne of God and continue with you throughout Eternity.

Thought for the day: Remember, when the world pushes you to your knees, you're in the perfect position to pray.

Pass this on to someone you care about - I just did.

Being happy doesn't mean everything's perfect. It means you've decided to see beyond the imperfections.
I hope this touched you!

God determines who walks into your life ... it's up to you to decide who you let walk away, who you let stay, and who you refuse to let go.

Women are like the CIA, they can have all the evidence in front of them but still want a confession. :-)
SparkFriends

SparkTeams



My Ticker:
current weight: 191.0


Recent Blogs:

Profile


Member Since: 1/28/2008

SparkPoints: 0

Fitness Minutes: 1,114

My Goals:
To live the life GOD intended for me, full of happiness, love, abundance and good people, while staying healthy!!

Ohh, did I forget, losing 25lbs, lol!

My Program:
I don't have a program. I am trying to find a healthy eating and exercise routine that will promote overall healthy living, while having fun.

Personal Information:
I am down to earth, love to have fun, and run from drama.

Other Information:
I believe in the power of thought and feelings (emotions)! Your today was created by your prior thoughts and feelings.

Be good to yourself and make sure you think positive thoughts (no matter what happens) and have good feelings (the warm and fuzzy ones are the best) in all circumstances in life!!!

This will guarantee you happiness, abundance and peace!!!

Remember, YOUR THOUGHTS BECOME THINGS!!!

Be good to you first and everything else will fall into place!

Love You!!!

Profile Image