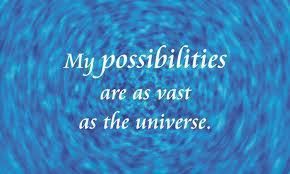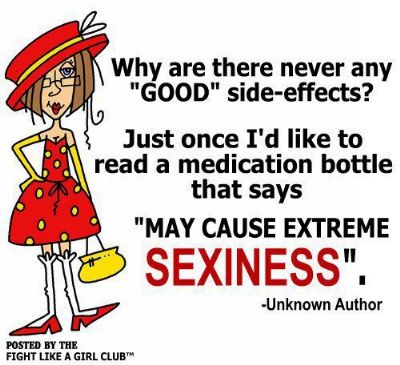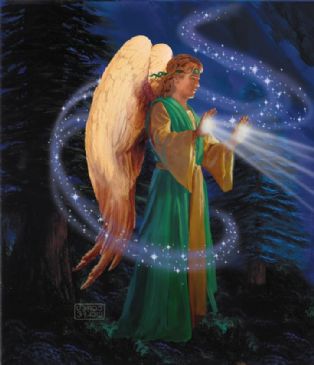 I have 45 pics in my gallery

Awards

2013 – My Possibilities Are As Vast As The Universe!
Greetings!

I'm a beautiful woman as I am right now - but I am a beautiful woman who knows she can be healthier and that's what this is all about for me.

I am married to a man who still makes my heart skip a beat after 11 years together. We have created 2 energetic young boys whom I want to be around for as long as possible. I want to be able to run around with them at the park and last 2-3 hours like they can! Our local park district has put in a new 1 mile ...
Greetings!

I'm a beautiful woman as I am right now - but I am a beautiful woman who knows she can be healthier and that's what this is all about for me.

I am married to a man who still makes my heart skip a beat after 11 years together. We have created 2 energetic young boys whom I want to be around for as long as possible. I want to be able to run around with them at the park and last 2-3 hours like they can! Our local park district has put in a new 1 mile walking/running trail including outdoor fitness equipment (by Xccent Fitness) that I look forward to using as often as my body (and weather) will allow. Being a #spoonie isn't easy, but there is so much support from each other it is a true blessing indeed! (Want to know what a #spoonie is – read "The Spoon Theory" by Christine Miserandino here: http://www.butyoudontlooksick.com/articles
/written-by-christine/the-spoon-theory/ )

In October 2012 I was diagnosed with Rheumatoid Arthritis (Ray) and Lupus (Lu). Ray affects me more days than Lu does and I'm still working with my rheumatologist at finding the right meds and the right doses. This has been a challenge for me, but one I will face as bravely as I can.

From February 2012 – November 2012 I went back to school and earned my Massage Therapy License (yes I was diagnosed during school). I am proud of myself for having completed the program with the different honors I earned. As of April 6, 2013 I started my first job as an MT at a very unique & amazing place called Elements Therapeutic Massage. They accepted me as I am - strengths, weaknesses, R.A. and all - and I couldn't be more excited or more grateful for the opportunity.

Since joining SparkPeople in May 2011, I have lost 20 pounds. I am proud of myself for that, but I know I can do better. I recently watched a video that really reminded me that excuses are weak and that I AM STRONG. Here's a link to the video if you want to watch it: http://www.youtube.com/watch?v=OU0BzZlwU4o
&feature=youtu.be

In 2013 I will go back to setting monthly goals for myself to reach and if other family and friends want to join me they are more than welcome to.

Follow along with me on my weight loss adventure if you want to. If you don't thanks for stopping by and may you be blessed in your life.

In Gratitude, Love & Light,
Chrissi
SparkFriends

SparkTeams



My Ticker:
December SparkPoints: 0

Interact with HOT_MAMA_13







Recent Blogs:

Profile


Member Since: 5/5/2011

SparkPoints: 28,317

Fitness Minutes: 33,088

My Goals:
* To figure out how to work with and prayerfully overcome Ray (my nickname for Rheumatoid Arthritis)

* To slowly get back to my 5K training - oh how I miss running/jogging!

* To find the best me I can be and be her!

My Program:
My program consists of:

* being more mindful of what I eat

* being more mindful of how much I eat

* being more mindful of when I eat

* drinking more water

* exercising for at least 30 minutes each day

* reading & working through "The Writing Diet: Write Yourself Right-Size" by Julia Cameron

* reading & working through "A Course In Weight Loss" by Marianne Williamson

* restarting & finishing "The Spark"

Personal Information:
A Healthier Me - I easily make healthier food choices regarding what to eat, how much to eat & when to eat. I am drinking more water & tea, less soda. These choices enable me to effortlessly lose 2 pounds each week. As I let go of each pound I also let go of unhealthy thoughts & ideals. I see myself as a healthy, whole person & not as a number on a scale. I am healthier both physically & mentally!

Other Information:
Remember ~ You Are Beautiful! You Are Loved! Just the way you are!!!
*~~*~~*~~*~~*~~*
Motivation is what gets you started.
Habit is what keeps you going.
~ Jim Ryun
*~~*~~*~~*~~*~~*
People often say that motivation doesn't last.
Well, neither does bathing -
that's why it's recommended daily.
~Zig Ziglar
*~~*~~*~~*~~*~~*
Empty your mind, be formless, shapeless - like water.
Now you put water into a cup, it becomes the cup, you put water into a bottle, it becomes the bottle, you put it in a teapot, it becomes the teapot. Now water can flow or it can crash.
Be water, my friend.
~ Bruce Lee
*~~*~~*~~*~~*~~*
To sweat means you... have passion... are determined... are fearless... are changing... are unstoppable!
*~~*~~*~~*~~*~~*
www.youtube.com/watch?v=OU0BzZlwU4o&
feature=youtu.be
*~~*~~*~~*~~*~~*

Profile Image