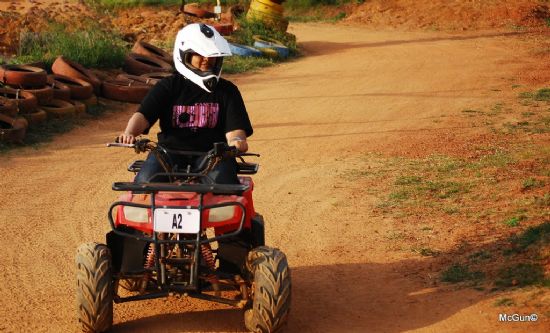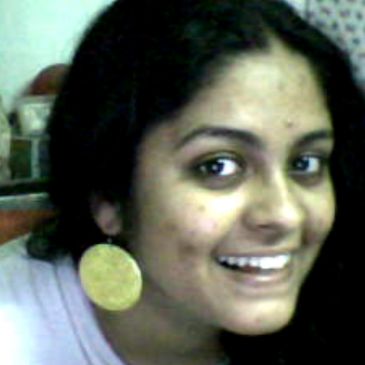 I have 8 pics in my gallery

Awards

I can! I will!
I am Sarah and I want to be healthy! Welcome to my Spark page!
I am looking to lose weight, gain health and love myself for who I am. I love to sew, embroider, take photographs, read, blog, bake and make paper crafts. I hope to add exercising to this list!

History
I joined SparkPeople what seems a long time ago but I am back to it. I even persuaded my older brother to use it :) I have spent about 4.5 years being overweight and unhappy…disheartened by people's ...
I am Sarah and I want to be healthy! Welcome to my Spark page!
I am looking to lose weight, gain health and love myself for who I am. I love to sew, embroider, take photographs, read, blog, bake and make paper crafts. I hope to add exercising to this list!

History
I joined SparkPeople what seems a long time ago but I am back to it. I even persuaded my older brother to use it :) I have spent about 4.5 years being overweight and unhappy…disheartened by people's insensitive remarks I allowed myself to eat my way out of any depression. I was physically inactive and spent a lot of my time commuting to work and back.

My Progress So Far

I joined a gym at 77.2 kg heavy on 28th June 2011 and now I am 76.4 kg as of 14 January 2012.

In 2011, I had dropped weight till 74.5 kgs but put some of that weight back on while recovering from a knee problem.
In 2012, I am trying to be consistent and believe that I can really do this.

I have already achieved some things that I never thought I could do:
* Do dumb-bell chest press with 3 kg weights in each hand 18 January 2012
* Burn over 650 calories 17 January 2012
* Burn 400 calories in 25 minutes on the Elliptical 17 January 2012
* Use the elliptical at Level 10 for more than 15 minutes 14 January 2012


My Plans

I'm a ovo-vegetarian and I also like dairy. I've never liked the taste of meat and I don't think I will be eating meat anytime now. Here's my eating plan for this year:

My Nutrition Plan
I am trying to make the following changes to my diet:
* Eating a boiled egg everyday 6 Days a week - To increase my protein intake and as a recovery for my gymming :)
* Having a bowl of oats, boiled veggies or fruit and yoghurt instead of eating Chocolate cereal for breakfast - To get more veggies in and to stay full longer
* Avoiding most processed food except for toast or my daily granola bar
* Eating more protein to meet my daily requirements of protein
* Drinking atleast 2 litres of water a day
* Eating my evening snack instead of waiting to feel hungry and then bingeing when I get home from work
* Tracking my food everyday and trying to track calories - To consume between 1300 to 1500 calories per day.
* Avoiding huge quantities of chocolate :)

My Fitness Plan

As of 18 January 2012

Monday,Wednesday and Friday - Strength Training and 35 minutes cardio (usually elliptical and spin bike)
Burn minimum of 550 calories

Tuesday, Thursday and Saturday - Cardio with 55 to 60 minutes of cardio
Burn minimum of 650 calories

Strength Training:
* Dumb-bell Chest Press
* Leg Extensions on Machine
* Calf Raise on Step
* Cable Tricep Pushdowns
* Dumb-bell bicep curls
* Standing Knee Lifts
* Standing Sideways Leg Lifts
* Lat Pulldown on Machine

My weight loss goals for 2012:

January 31st 75.6
February 29th 73.8
March 31st 72
April 30th 70.2
May 31st 68.4
June 30th 66.6
July 31st 64.8
August 31st 63
September 30th 61.2

SparkFriends

SparkTeams



My Ticker:
current weight: 166.0

Interact with HEALTHYGRACE







Recent Blogs:

Profile


Member Since: 6/24/2009

SparkPoints: 2,200

Fitness Minutes: 2,550

My Goals:
Ultimate goal is to lose 37 pounds (16kg) by December 31, 2011…but for now I want to lose 18 pounds (8kg) by around August 31, 2010.

My small but BIG for me goals starting today:
1)To pray more
2)To workout on the elliptical machine -6 times a week for atleast 15 mins.
3)To release my work-related stress by doing zumba every work day for atleast 15 minutes.
4)To be happy that I am alive- no more dissatisfaction!!
5)To be more active on Spark People and to make new friends.

My Program:
#Ellipticals machine in the morning -6 days a week.
#zumba videos in the evening- 5 times a week.
#Drinking at least 2 liters of water everyday at work.
#Watching what I eat- concentrating on more protein, less carbs and less sugar.
#Snacking Healthy and not sabotaging my own attempts!

Personal Information:
My name is Sarah and I'm from Madras, India. I am a technical writer.My hobbies include photography, baking, watching movies, blogging and reading.

Other Information:
I blog and rant at:
http://deepfriedbheja.wordpress.com
My craft's blog is at:
http://goodgrace.wordpress.com


Profile Image