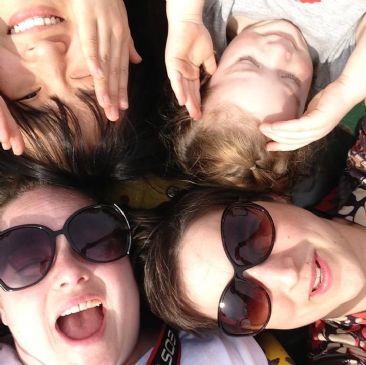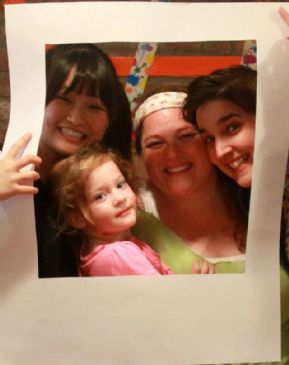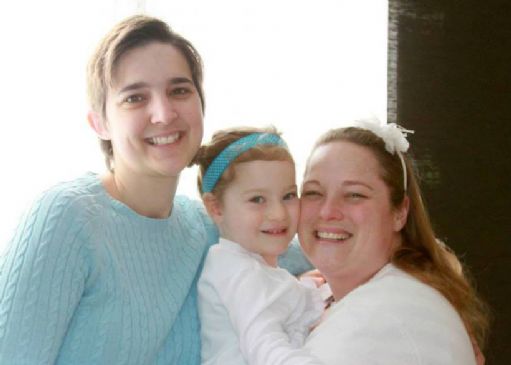 I have 44 pics in my gallery

Awards

"I may not be there yet, but I'm closer than I was yesterday."
Gave up sugar, [04.28.2013] No sweeteners of any sort. I've eliminated all forms of refined sugar and starch. This means no wheat, grains (except for quinoa), potatoes, corn (occasionally popcorn but it makes me hungry and snackish for DAYS afterwards), rice, bread, pasta, pizza, baked goods, crackers, or the like. And no other added sugars: no soda, juice, sweetened anything, or processed food.

I'm six weeks in and feeling great. Within the first few days I had so much more energy ...
Gave up sugar, [04.28.2013] No sweeteners of any sort. I've eliminated all forms of refined sugar and starch. This means no wheat, grains (except for quinoa), potatoes, corn (occasionally popcorn but it makes me hungry and snackish for DAYS afterwards), rice, bread, pasta, pizza, baked goods, crackers, or the like. And no other added sugars: no soda, juice, sweetened anything, or processed food.

I'm six weeks in and feeling great. Within the first few days I had so much more energy and started exercising. Although the scale and I aren't the best of friends, my body is changing, and I'm stronger. I don't NEED sugar to get through my day, I don't need as much food at all.

I'm getting healthier one day at a time.

Earlier thoughts: Weighed in, 2013.January.01 = 252.5lbs, almost exactly the weight I was when I last got serious. Wish me luck as over 250lbs is just too much for my tiny 5'1' [ha!] frame.





I'm an open book, want to know the good and bad of it?
Just keep reading . . .

Weigh Ins
05.02.11 - started swimming
03.27.11 (251.6) WTF?! wake up - wake up NOW
02.08.11 (242.6) Down 4lbs!!!
01.30.11 (246.6) never. been. so. big. :(
01.02.11 (236.2) wow.
12.13.10 (229.6) DOWN! DOWN! DOWN!
12.07.10 (230.4) up 0.4lbs - much slower gain? headed down?
11.29.10 (?) scale couldn't decide, down 4lbs? up 2lbs? exactly the same? I think moving took it's toll on us both.
11.22.10 (230.0) up 1.4lbs
11.16.10 (228.6) up 1lb - moving in 4days - and not taking my car!! let this be my last week of gaining.
11.08.10 (227.6) uggh. up almost a pound
11.01.10 (226.4) up 2lbs
10.25.10 (224.4) down 1.4lbs
10.18.10 (225.8) up 2.6lbs - definitely gaining 2lbs/wk
10.11.10 (223.2) up a lot - almost 4lbs, gaining about 2lbs/week
09.20.10 (218.4) up 0.4lbs - but wet hair and pre-nursing
09.13.10 (218.0) up 8lbs?! nursing makes me HUNGRY!!
08.30.10 (210.4) first post-partum weigh in -- EXACTLY same as pre-pregnancy!!!
Easter 2010 - 21wks pregnant - no weight gain!
Thanksgiving 2009 - WE'RE PREGNANT!!!
10.19.09 -- scheduled weigh in #41 --
10.12.09 (210.4) Lost 2.0 lbs
10.05.09 (212.4) Gained 1.0 lbs
09.28.09 (211.4)* Gained 2.0 lbs
09.21.09* -- scheduled weigh in #37 --
*scale needs new battery - weights are approx.
09.14.09 (209.4)* Gained 0.4 lbs
09.07.09 (209.0) Gained 0.4 lbs
08.31.09 (208.6) Gained 2.0 lbs
08.24.09 (206.6) Lost 0.6 lbs
08.17.09 (207.2) Lost 0.8 lbs
08.10.09 (208.0) Lost 0.4 lbs
08.03.09 (208.4) Lost 4.4lbs
07.28.09 (212.8) GAINED 2.2 LBS
07.27.09 -- scheduled weigh in #29 -- STUCK in Miami
07.20.09 (210.6) Lost 2.2lbs [good exercise!]
07.13.09 (212.8) GAINED 0.4 LBS [we are NOT starting a trend!]
07.06.09 (212.4) GAINED 3.8 LBS [UGGH!]
06.29.09 (208.6) Lost 2.8lbs
06.22.09 (211.4) GAINED 0.4 LBS [at least I'm consistent?!]
06.15.09 (211.0) GAINED 0.4 LBS.
06.08.09 (210.4) Lost 2.6 lbs
06.01.09 (213.0) GAINED 3.6 LBS!!!
05.25.09 (209.4) GAINED 1.4 LBS
05.18.09 (208.0) Lost 1.8 lbs
floundering.i'm.floundering.floundering
05.11.09 (209.8) GAINED 1.2 LBS
05.04.09 (208.6) Lost 2.0 lbs (1 gained on vacation + 1 new!)
04.27.09 (210.6) GAINED 1 LB (but lost 0.5" off my hips!)
04.20.09 --scheduled weigh in #15 -- in Paris/Barcelona
04.13.09 (209.6) Lost 0.4 lbs
04.06.09 (210.0) Lost 6.4 lbs
03.30.09 (216.4) GAINED 2LBS!
03.23.09 (214.4) Lost 0.4 lbs
03.16.09 (214.8) Lost 1.2 lbs
03.09.09 (216.0) Lost 1.8 lbs
03.02.09 (217.8) Lost 2.4 lbs - reached 21 lbs LOST!!!
02.23.09 (220.2) Lost 0.8 lbs
02.16.09 (221.0) Lost 2.2 lbs
02.09.09 (223.2) Lost 3.2 lbs - reached 15lbs LOST!!!
02.02.09 (226.4) Lost 1.8 lbs *5% GONE!!*
01.26.09 (228.2) Lost 1.4 lbs
01.19.09 (229.6) Lost 3 lbs
01.12.08 (232.6) Lost 6.2 lbs
01.04.09 (238.8) Starting Weight

or the other way . . .

01.04.09 (238.8) Starting Weight
01.12.08 (232.6) Lost 6.2 lbs
01.19.09 (229.6) Lost 3 lbs
01.26.09 (228.2) Lost 1.4 lbs
02.02.09 (226.4) Lost 1.8 lbs *5% GONE!!*
02.09.09 (223.2) Lost 3.2 lbs - reached 15lbs LOST!!!
02.16.09 (221.0) Lost 2.2 lbs
02.23.09 (220.2) Lost 0.8 lbs
03.02.09 (217.8) Lost 2.4 lbs - reached 21 lbs LOST!!!
03.09.09 (216.0) Lost 1.8 lbs
03.16.09 (214.8) Lost 1.2 lbs
03.23.09 (214.4) Lost 0.4 lbs
03.30.09 (216.4) GAINED 2LBS!
04.06.09 (210.0) Lost 6.4 lbs
04.13.09 (209.6) Lost 0.4 lbs
04.20.09 --scheduled weigh in #15 -- in Paris/Barcelona
04.27.09 (210.6) GAINED 1 LB (but lost 0.5" off my hips!)
05.04.09 (208.6) Lost 2.0 lbs (1 gained on vacation + 1 new!)
05.11.09 (209.8) GAINED 1.2 LBS
floundering.i'm.floundering.floundering
05.18.09 (208.0) Lost 1.8 lbs
05.25.09 (209.4) GAINED 1.4 LBS
06.01.09 (213.0) GAINED 3.6 LBS!!!
06.08.09 (210.4) Lost 2.6 lbs
06.15.09 (211.0) GAINED 0.4 LBS.
06.22.09 (211.4) GAINED 0.4 LBS [at least I'm consistent?!]
06.29.09 (208.6) Lost 2.8lbs
07.06.09 (212.4) GAINED 3.8 LBS [UGGH!]
07.13.09 (212.8) GAINED 0.4 LBS [we are NOT starting a trend!]
07.20.09 (210.6) Lost 2.2lbs [nice exercise week!]
07.27.09 -- scheduled weigh in #29 -- STUCK in Miami
07.28.09 (212.8) GAINED 2.2 LBS
08.03.09 (208.4) Lost 4.4lbs
08.10.09 (208.0) Lost 0.4 lbs
08.17.09 (207.2) Lost 0.8 lbs
08.24.09 (206.6) Lost 0.6 lbs
08.31.09 (208.6) Gained 2.0 lbs
09.07.09 (209.0) Gained 0.4 lbs
09.14.09 (209.4)* Gained 0.4 lbs
09.21.09* -- scheduled weigh in #37 --
*scale needs new battery - weights are approx.
09.28.09 (211.4)* Gained 2.0 lbs
10.05.09 (212.4) Gained 1.0 lbs
10.12.09 (210.4) Lost 2.0 lbs
10.19.09 -- scheduled weigh in #41 --
Thanksgiving 2009 - WE'RE PREGNANT!!!




REWARD: 15 lbs lost [223.8] = mini trampoline
----- 02/08/09 - 15 lbs LOST!!! Now I'm JUMPING* ----
*update: trampoline BROKE on the 5th use. no more jumping. :(


Next Reward: 20 lbs lost [218.8]
21 lbs lost [217.8] = 03/02/09
------- 03/02/09 - 20 lbs LOST!!!! --------



GOALS
[loose 5% of starting body weight to earn rewards]

Weigh 226.8 by 02/04/09 (05% of starting weight) - SUCCESS!!!
02/02/09 = 226.4!!! 5% GONE!!!!
5% GONE!!!! 5% GONE!!!! 5% GONE!!!! 5% GONE!!!!


Weigh 215.0 by 03/04/09 (10% of starting weight)
- goal met 03/16/09

Next BIG goal:
Weigh 202.9 (15% of starting weight) *


*update: despite my changing the time frame ideal for meeting these big percentage goals, I'm still having trouble meeting them. My weight loss is slower then it was and my progress is too. While it is disappointing, and less motivating to not know what weight I'll be at what point, I'm making steady, healthy progress and plan to achieve my goals. Timeline be damned - this is REAL life!

Next BIG goal -- get down below 200 lbs and stay there!


Future Goals:
Weigh 191.0 (20% of starting weight)
Weigh 179.1 (25% of starting weight)
Weigh 167.1 (30% of starting weight)
Weigh 155.2 (35% of starting weight)
Weigh 143.2 (40% of starting weight)
Weigh 131.3 (45% of starting weight)
Weigh 119.8 (50% of starting weight)
Weigh 107.4 (55% of starting weight)


Ultimate Goal:
Goal Weight = 107




The most drastic and usually the most effective remedy for fear is direct action. - WB

SparkFriends

SparkTeams

My Ticker:
Pounds lost: 10.0

Interact with HEALTHY4BABY






Recent Blogs:

Profile


Member Since: 10/19/2006

SparkPoints: 12,963

Fitness Minutes: 16,986

My Goals:
Attain healthy bmi.

Live an active lifestyle.

Eat fresh, raw food.

Stay hydrated.

My Program:
-exercising daily
-keeping consistent
-planning meals
-being accountable

cardio 60min/wk
strength 3x/wk

Personal Information:
Been in Boston five years but just moved out of the city to enjoy some quiet country life - recently asked to relocate for work.

Nov 2010 - we're moving to NYC.



Other Information:
Our family works hard.
- My daughter is growing.
- My wife is finishing her doctorate.
- My dog has to run, jump and play as much as possible.

I'm going to lose a bunch of weight, get into great shape and keep everything running.


Profile Image