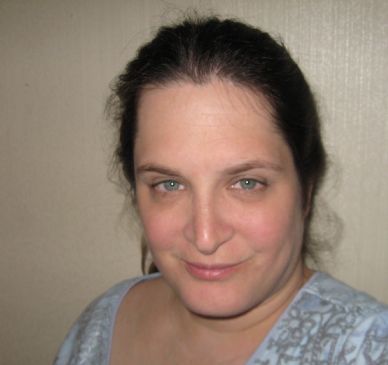 I have 12 pics in my gallery

Awards

Done Girl Kicking The Weight To The Curb!!!
Hi my name is Chris and I am DONE!!! I am Done being unhealthy. I am Done being overweight. I am going to kick this fat right off me. I have allowed myself to be fat far to long and it is time to be Done with it.

I know it will take time but at the end of my weight loss journey I WILL be healthier, I WILL be slimmer, I WILL be more active! I have to remember that I didn't get this way over night and it will take time but I will succeed.

Join me on this new healthy ...
Hi my name is Chris and I am DONE!!! I am Done being unhealthy. I am Done being overweight. I am going to kick this fat right off me. I have allowed myself to be fat far to long and it is time to be Done with it.

I know it will take time but at the end of my weight loss journey I WILL be healthier, I WILL be slimmer, I WILL be more active! I have to remember that I didn't get this way over night and it will take time but I will succeed.

Join me on this new healthy journey. I am looking for a buddy. If you need someone to talk to, vent or need encouragement I am here.


"Never give up on a dream just because of the time it will take to accomplish it. The time will pass anyway"

"It does not matter how slowly you go so long as you do not stop"

"If you quit you will only be hurting yourself"

"Never give in, Never surrender"

***********************

DONE being unhealthy
DONE being overweight
DONE shopping in the plus size section
DONE DONE DONE DONE DONE

***********************






SparkFriends

SparkTeams

My Ticker:
current weight: 250.0


Recent Blogs:

Profile


Member Since: 12/21/2008

My Goals:
Be healthy * I'm getting there
Lose 10 pounds ** goal met
Lose 20 pounds
Lose 30 pounds
Lose 40 pounds
Lose 50 pounds
Lose remaining weight
Walk 1 mile ** goal met
Walk 2 miles
Walk 3 miles
Walk 4 miles
Walk 5 miles
Go on a hike
Go dancing with my husband and not be exhausted after a couple of songs


My Program:
I am not using a specific program. I am just going to eat healthy foods, eat very little junk food and exercise more.

With the help of my family, friends and SP, I know I am DONE being overweight.

Profile Image