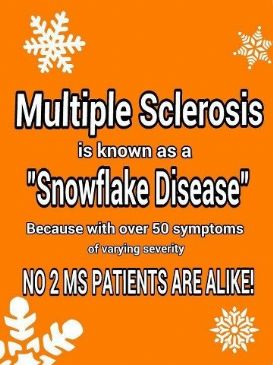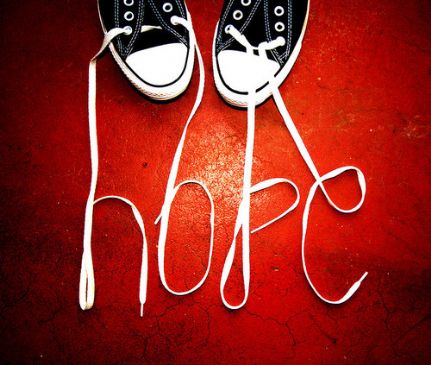 I have 35 pics in my gallery

Awards


March is MS Awareness Month!
March is MS awareness Month, and this page will be wearing orange for the remainder of the month. Something that I have learned is how little people know about MS. Even medical professionals! So, I'm going to do my best to teach a little Take just 5 minutes - educate yourself!

What is Multiple Sclerosis?

Multiple sclerosis is a chronic, unpredictable disease of the central nervous system (the brain, optic nerves, and spinal cord). It is thought to be an autoimmune ...
March is MS awareness Month, and this page will be wearing orange for the remainder of the month. Something that I have learned is how little people know about MS. Even medical professionals! So, I'm going to do my best to teach a little Take just 5 minutes - educate yourself!

What is Multiple Sclerosis?

Multiple sclerosis is a chronic, unpredictable disease of the central nervous system (the brain, optic nerves, and spinal cord). It is thought to be an autoimmune disorder. This means the immune system incorrectly attacks the person's healthy tissue.
There are different types of MS - so just knowing one person with the illness does not make you an expert - no two cases are just alike.

What can MS cause?
MS can cause blurred vision, loss of balance, poor coordination, slurred speech, tremors, numbness, extreme fatigue, problems with memory and concentration, paralysis, and blindness and more. These problems may be permanent or may come and go. Something that makes MS a difficult disease to diagnose and treat is the fact that sometimes it is an "invisible illness". You can look ok on the outside and be going through hell on the inside. This also makes things difficult for some people with MS, because other's won't/don't believe them until their symptoms have progressed.

Who does MS affect?
Most people are diagnosed between the ages of 20 and 50, although individuals as young as 2 and as old as 75 have developed it. More women are diagnosed with MS than men, but more men are diagnosed with progressive multiple sclerosis. MS is not considered a fatal disease as the vast majority of people with it live a normal life-span. But they may (will) struggle to live as productively as they desire, often facing increasing limitations. As many as 2.5 million people in the US are affected by Multiple Sclerosis. Chances are YOU know at least one person with the illness. And you educating yourself even this little bit - benefits them. Thank You!

Factual information provided by the National Multiple Sclerosis Society


SparkFriends



SparkTeams



Interact with HAPPYWRITER7





Recent Blogs:

Profile


Member Since: 5/5/2008

SparkPoints: 88,423

Fitness Minutes: 35,536

My Goals:
To eat a more plant based diet.

Walk a 5K again!! (Even if I must rest between sections)

Stronger Spiritual life

Stop doubting myself

Understanding that I dont have to be ultrauberfitnessperson in order to reach my goals. I can do that quietly - determination also whispers :-)

Kindle Book by 12/13 (COMPLETED! It's for sale on Amazon)

Print version of my e-book by 12/14

Move out of the way. Let God do His job



My Program:
Almost vegetarian but not quite - Im flexitarian!

Physical therapy exercises 2 days a week.

Tai Chi 2 days a week

I would love to have my bike back, but it triggers my spasticity, so Ill need to find another activity.

Pray. Study. Continue Developing a personal relationship with God.

Believe that I am worth the healthy changes in my life.

Not focusing on the scale and achievement as much as on the journey and how Im physically and mentally feeling.




Personal Information:
I am the sparker formerly known as RELUCTANTWRITER.

I have 2 auto immune illnesses and a great big helping of fear.
It's a good thing I have even bigger helpings of faith, grace, courage and hope!

I take an injection every other day to help slow the progression of my MS. Never thought I could do it, but God's grace has allowed me to for the past 7 years now.

I love tea! Love, love, love tea!

Other Information:
"Courage doesn't always roar. Sometimes courage is the little voice at the end of the day that says I'll try again tomorrow."
Mary Anne Radmacher

Inspired to always do my best - "When we do the best that we can, we never know what miracle is wrought in our life, or in the life of another." Helen Keller

Profile Image