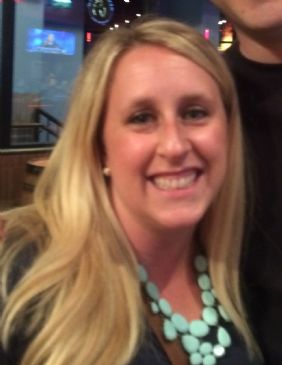 I have 7 pics in my gallery

Awards

SO done with getting bigger and bigger...
My name is Jen and I'm a 32 year-old mom and wife. I'm on a mission to lose 50 pounds.

I became a stay-at-home mom last year after leaving a career I loved in human resources. I have slowly gained weight while dieting off and on for about 10 years now, and am now at my heaviest weight ever (not counting when I was pregnant) - 165 lbs. I'm only 4'11"! My goal is to get down to a healthy 115 lbs., which I was back in college at my fittest (and hottest) ever.

I love ...
My name is Jen and I'm a 32 year-old mom and wife. I'm on a mission to lose 50 pounds.

I became a stay-at-home mom last year after leaving a career I loved in human resources. I have slowly gained weight while dieting off and on for about 10 years now, and am now at my heaviest weight ever (not counting when I was pregnant) - 165 lbs. I'm only 4'11"! My goal is to get down to a healthy 115 lbs., which I was back in college at my fittest (and hottest) ever.

I love to run, especially outside. I love pushing my son in his stroller for a nice walk or jog. I love a cold beer on a hot day, and I love country music. I love sugar, but I hate what it's done to my body. I hate that I struggle with binge eating nearly every day. I love eating organic, but I hate how expensive it is. I love drinking water. I hate the way my stomach looks, and I hate wearing anything other than yoga pants and a t-shirt. I love the feeling of losing weight, but I hate how long it takes to see results. I hate that I've started over a million times on my weight loss journey, but I love that I keep trying. I love that every day is a new day and a chance to make a fresh start. And no matter how much I hate the process, I know I will definitely love the results. :)
SparkFriends

SparkTeams



My Ticker:
current weight: 164.2


Recent Blogs:

Profile


Member Since: 3/29/2011

SparkPoints: 5,806

Fitness Minutes: 1,336

My Goals:
CURRENT STARTUP GOALS:
1. Log my food & drinks daily.
2. Consume at or below 1400 calories daily.
3. Go at least one week without a sugar binge.
4. Log into SparkPeople daily for motivation.
5. Aim for 30 minutes of exercise 3X per week.

SHORT-TERM GOALS:
1. Lose 10% of my body weight (17 lbs).
2. Walk/jog 3X per week.
3. Finally get my binge eating and sugar cravings under control.
4. Be able to wear my size 8 jeans comfortably again.

My Program:
I've finally learned that whenever I try to diet or follow a strict eating plan, I ALWAYS give in and binge. I think promise myself, "I'll start over again Monday." The cycle repeats itself over and over and OVER! For this reason, my approach is different this time.

I plan to stay within 1300-1400 calories daily without eliminating certain types of food (such as carbs or sugar). I also plan to walk/jog at least 3X per week. Once I get this routine down, I'll continue to tweak my personal "program."

Personal Information:
I live in Dayton, Ohio with my husband of five years, and am mom to our son Dylan, who just turned two years old. We have two cats - Frank and Zoey.

Profile Image