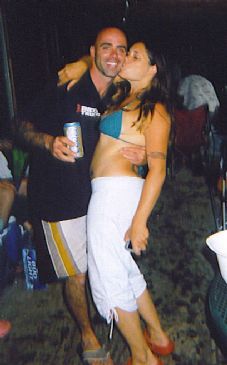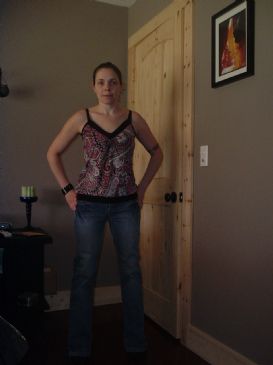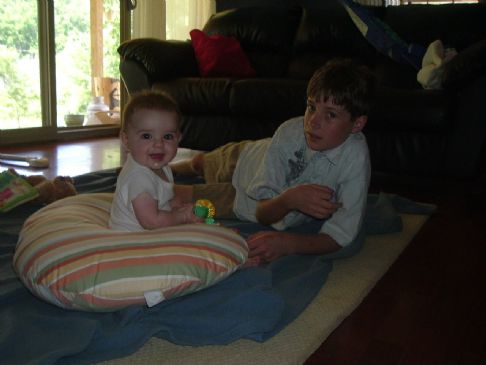 I have 25 pics in my gallery

Awards

Reclaiming what's mine!
My name is Sarah. I'm a 33 yr. old mom, who is reclaiming my 20 something figure, and gaining the energy to keep up with my 12 yr. old boy, and my new baby! Recently engaged to the most incredible man in the world. We fell in love at first site 5 yrs. ago, and finally decided to take the plunge. The date is July 4th 2009! Plenty of time for me to bust into my new, improved, hot, body! And look great in that awesome dress!!!!

SP has helped me since November of 2006. I was in great ...
My name is Sarah. I'm a 33 yr. old mom, who is reclaiming my 20 something figure, and gaining the energy to keep up with my 12 yr. old boy, and my new baby! Recently engaged to the most incredible man in the world. We fell in love at first site 5 yrs. ago, and finally decided to take the plunge. The date is July 4th 2009! Plenty of time for me to bust into my new, improved, hot, body! And look great in that awesome dress!!!!

SP has helped me since November of 2006. I was in great shape and just a couple pounds from my goal when I found out I was pregnant with my 2nd child in March of 2007! My little miracle. Addison Maya was born Thursday, November 15th, 2007 at 2:10 am. She weighed in at 6 lbs. 5 oz., and was 19 1/2" tall. It's after the baby now, and I need to jump back in!

It is the second week in July 2008, and I'm very excited to be at my goal weight! I will focus on working out, muscle toning, and healthy food choices. Not so much on calories!!! This I'm excited about, because SP gave me the skills I need to eat right, and feel confident not logging food and calories any more. Mission flab is going well, but I'm still needing some focus on my thighs!

Total pounds lost since August 2006 = 29 lbs.
Total pounds lost since December 2007= 17 lbs.
Total inches lost since December 2007 = 20.50"

Thanks SP, and all the great people who have supported me along the way!
Peace,
Sarah

"Do not follow where the path may lead. Go instead where there is no path and leave a trail."
- George Bernard Shaw

"I'm selfish, impatient, & a little insecure. I'm out of control & at times I'm hard to handle... but if you can't handle me at my worst then you sure as hell don't deserve me at my best"
~Marilyn Monroe
SparkFriends

SparkTeams



My Ticker:
current weight: 110.0


Recent Blogs:

Profile


Member Since: 11/29/2006

SparkPoints: 0

Fitness Minutes: 12,033

My Goals:
I'm on mission flab:

I've lost the pounds the correct way, and now I'm on maintaining. I still have a few inches to lose over all, but with the boost in muscle gain I should stay about the same weight!

I want another 1/2" off my hips, 1/2" off my arms, and 1" off my thighs by the end of summer. I will stay in the range of 108-112 lbs. from now on!

My Program:
I'm doing 30-45 minutes of cardio everyday and working out with weights at least 5x a week. I'm watching what food I eat and my attitude on life. Keeping it real!

Wake boarding, running, hiking, going to have small triathlon this summer at my house!

Personal Information:
Sarah J. Robbins
Watauga Lake, TN

SarahRobbins75@yahoo.com
Birthday: 06/06/1975

4' 11 3/4" tall

engaged as of 12/25/2006
merry x-mas to me!

Pregnant @ February 18th

Due date: 11/13/2007

Addison born: 11/15/2007

Maintain Goal Weight: 06/06/2008 108-112 lbs.

Toned size 3/4: 07/04/08

Other Information:
Pre-Pregnancy
07/01/2006 - 134 lbs.
11/15/2006 - 128 lbs. (-6)
01/01/2007 - 122 lbs. (-12)
03/23/2007 - 116 lbs. (-18)

Pregnant:
04/05/2007 - 119 lbs. (+3)
08/28/2007 - 131 lbs. (+15)
11/14/2007 - 140 lbs. (+24)

Post-Pregnancy:
11/24/2007 - 126 lbs. (-14)
12/24/2007 - 122 lbs. (-18)
01/24/2008 - 120 lbs. (-20)
02/24/2008 - 118 lbs. (-22)
03/24/2008 - 114 lbs. (-26)
04/24/2008 - 112 lbs. (-28)
05/24/2008 - 110 lbs. (-30)
06/24/2008 - 109 lbs. (-31)
07/24/2008 -



Profile Image