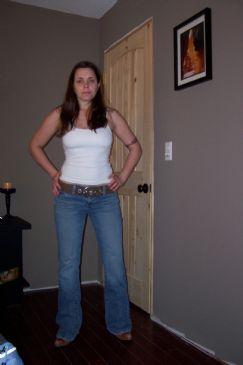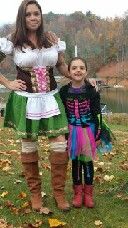 I have 22 pics in my gallery

Awards

Reclaiming what's mine!
My name is Sarah. I'm a 39 yr. old mom, who is reclaiming my figure, and gaining the energy to keep up with children! I am married to my soul mate, and we fell in love at first site 11 yrs. ago. I want a new, improved, hot, body!

SP helped me from 2006 to 2010. I was in great shape and made my goal of 108 lbs. Since then I put he weight back on plus pounds and I need to jump back in!

I recently discovered that I have poly-cystic ovarian syndrome and insulin ...
My name is Sarah. I'm a 39 yr. old mom, who is reclaiming my figure, and gaining the energy to keep up with children! I am married to my soul mate, and we fell in love at first site 11 yrs. ago. I want a new, improved, hot, body!

SP helped me from 2006 to 2010. I was in great shape and made my goal of 108 lbs. Since then I put he weight back on plus pounds and I need to jump back in!

I recently discovered that I have poly-cystic ovarian syndrome and insulin resistance (pre-diabetes). I need to make some serious diet changes to avoid an unhealthy future and the horrible metformin.

Thanks SP, and all the great people who have supported me along the way!

Peace,
Sarah

"Do not follow where the path may lead. Go instead where there is no path and leave a trail."
- George Bernard Shaw

"I'm selfish, impatient, & a little insecure. I'm out of control & at times I'm hard to handle... but if you can't handle me at my worst then you sure as hell don't deserve me at my best"
~Marilyn Monroe
SparkFriends

SparkTeams



My Ticker:
current weight: 131.0


Recent Blogs:

Profile


Member Since: 11/29/2006

SparkPoints: 1,925

Fitness Minutes: 13,147

My Goals:
I'm on mission less is more:

Portion distortion

track inches

tone size 3/4

Eat Right:

Less Carbs

More Protein

More Veggies



My Program:
Calorie Counting:

1100-1400/day

Workout:

5 Days/week
Run 2-3 miles 3X/week

Other:

Eat slower
No food after 8pm
8 cups H2O/day



Personal Information:
Sarah Fagley
Watauga Lake, TN

Birthday: 06/06/1975

5' tall

Reach Goal Weight:

110-118 pounds



Other Information:
Pre-Pregnancy
07/01/2006 - 134 lbs.
11/15/2006 - 128 lbs. (-6)
01/01/2007 - 122 lbs. (-12)
03/23/2007 - 116 lbs. (-18)

Pregnant:
04/05/2007 - 119 lbs. (+3)
08/28/2007 - 131 lbs. (+15)
11/14/2007 - 140 lbs. (+24)

Post-Pregnancy:
11/24/2007 - 126 lbs. (-14)
12/24/2007 - 122 lbs. (-18)
01/24/2008 - 120 lbs. (-20)
02/24/2008 - 118 lbs. (-22)
03/24/2008 - 114 lbs. (-26)
04/24/2008 - 112 lbs. (-28)
05/24/2008 - 110 lbs. (-30)
06/24/2008 - 109 lbs. (-31)
07/24/2008 - 108 lbs
(-32)

01/01/2014 - 137.4
05/22/2015 - 131.8
(-6.4)
06/06/2015 -



Profile Image