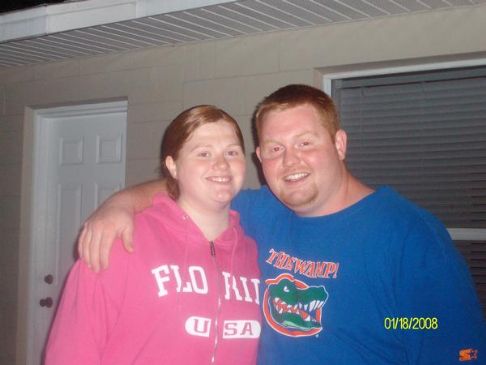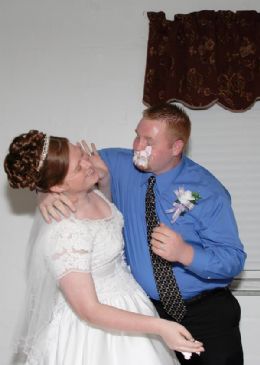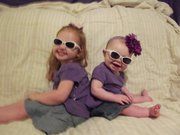 I have 8 pics in my gallery

Awards

The Real Me!
"I must learn to love the fool in me the one who feels too much, talks too much, takes too many chances, wins sometimes and loses often, lacks self-control, loves and hates, hurts and gets hurt, promises and breaks promises, laughs and cries"
"Today is the first day of the rest of your life!"

My name is Rebecca! I have been married to an uhh-mazing man for going on 4 years and have two beautiful girls. I just want to be a good role model for my daughters and be fit and ...
"I must learn to love the fool in me the one who feels too much, talks too much, takes too many chances, wins sometimes and loses often, lacks self-control, loves and hates, hurts and gets hurt, promises and breaks promises, laughs and cries"
"Today is the first day of the rest of your life!"

My name is Rebecca! I have been married to an uhh-mazing man for going on 4 years and have two beautiful girls. I just want to be a good role model for my daughters and be fit and healthy. My mom passed away due to colon cancer at the age of 42...when she found out she was sick she kept saying I just wish I would have taken better care of my body when I was younger. Hearing her say that has given me the drive to not abuse my body but take care of what God has given me and BE THE BEST I CAN BE! We only live once;)
SparkFriends

SparkTeams

My Ticker:
Pounds lost: 23.6

Interact with GOTTACHANGE7087





Recent Blogs:

Profile


Member Since: 5/17/2011

SparkPoints: 793

Fitness Minutes: 368

My Goals:
My goals are:
1. Live life to the fullest!
2. Not let my insecurities hold me back... just love and be content with who i am!
3. Become mentally and physically healthy and fit!
4. Get the Negativity out of my life for good!
5.As of right now just to be under 200 pounds would be amazing I havn' t been under that since middle school!
6. Become more of a social butterfly ;)

225 pounds
215
205
200
195 YAYAYA!! last saw this in middle school
185
175
165
150

My Program:
I am working on my self esteem and I got a lot unresolved issues from the past that i let affect me today....trying to deal with them but its not always easy...food seems to be my best friend i eat when im happy sad or as a reward so im learning to not do that limiting myself to 1200-1300 calories a day!

Personal Information:
I am from the smallest town in Ohio ever lol, lived in a lil farm house surrounded by other farms and corn fields lol everybody just enjoyed the simple things in life!

Other Information:
Hobbies: Swimming, Music/singing writing is the only way to express perfectly how i feel can always find something! I do enjoy fishing, walking, playing my trumpet when i have time, traveling, decorating, cooking, hanging out with friends although is seems as if I have very few right now!:( But that my own fought (he who has many friends must first show himself friendly!
Favorite Quote:
"YOU GOTTA MOVE IT TO LOSE"
Favorite TV Shoes:
Dr. Oz, Dr. Phil, Ruby (she is amazing and inspiring)

Profile Image