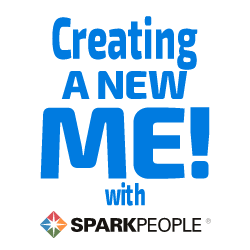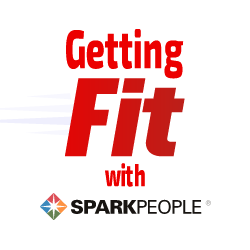 I have 2 pics in my gallery

Awards

HI
I'm 40 and this is my second time here I was doing well and then I broke my feet and gain 20 pounds and can not lose the weight. I'm in school online at Ashford and studying Psychology.

I need to stay on track. I've been part of SP for a while now and lost only 10 lbs which was water weight. So I made a to do list to help my stay on track. I been puttin off SP log in and Working on the site. So I need made a to do list.


Well I took about a year and half off ...
I'm 40 and this is my second time here I was doing well and then I broke my feet and gain 20 pounds and can not lose the weight. I'm in school online at Ashford and studying Psychology.

I need to stay on track. I've been part of SP for a while now and lost only 10 lbs which was water weight. So I made a to do list to help my stay on track. I been puttin off SP log in and Working on the site. So I need made a to do list.


Well I took about a year and half off because taking care of my mom going to school cleaning house I slept in when I could. then my mom went to travel so we soled the house brought a RV and went on the road as her last wish. we didn't get far since the RV broke down it took three mouths the fix then on the way home it broke again and to another three months by this time my mom health went down hill fast. My mom pass awqy on Jan.9, 2013 and I did not handle it will.


Now I doing better I meet a nice guy and he want to marry me so I'm go to work hard on losing weight so I can go walking with him and not feel like I'm going to die because I'm short of breath.

Here it is.
1. 5 AM workout MWF weight. everyday 15 -30 min cardio
2. 6 AM Shower and dress
3. 730 bk and work with mom on her PT Mom is very ill she has Demantia spend morring with mom
4. 1200PM lunch
5. 1-3 Log in to SP
6. 3-5 moms pills than read text book and discussion and papers
7. 5 cook dinner
8. 7 clean up
9. watch tv Mon. cbs line up , Tues. NCIS
Wed. Go for my weekly Ride with the GWRRA, Thur - Sun.. ANy thing I want.

I'm Hopeing this will keep me on track with my log in and being a better time member to SP and My Sp teams.


My moom pass away in 2013 and I myself became sick and was hospitalize aff and on for to two years I was put on oxygen and we think I inhaled some thing to scar me lungs and I may be on oxygen for the rest of my life
SparkFriends

SparkTeams



My Ticker:
current weight: 190.0

Interact with GIZMO2WICKED






Recent Blogs:

Profile


Member Since: 3/8/2011

SparkPoints: 35,907

Fitness Minutes: 14,102

My Goals:
lose 10 pounds by Jan.31 2016

loes 10 pounds by june 30 2016

loes 10 pounds by spet 31 2016

My Program:
I plan to track my food and fittness. in doing this i will lose 25 pounds by Aug. 2011. Then the last 25 pound to my 141 goals by Feb. 2012. The 25 pounds by Aug. 2012.

Personal Information:
I'm a online student at Ashford Unv. and I'm working on my B.A. in English. I'm also legally blind. I take care of my mom with the help of my dad sister in law and brother.

Other Information:
I enjoy reading/listening books, cooking and sewing though I don't have have time to sewing mush anymore since I have no time. My Favorite tv show is NCIS, and Two and a Half Men, the Golden Girls. I watch all kinds of movies just not sic fiction.

Profile Image