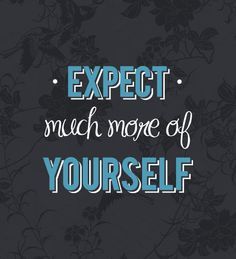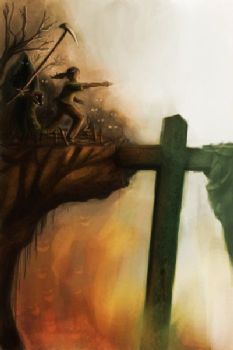 I have 22 pics in my gallery

Awards


Getting healthier every day
I'm on my way to becoming the person I was meant to be: happy, healthy & fit! Little late in life; but, better late than never! Since being on my own since 2002 I initially stayed in TX for 8 years, but moved back to Illinois 9/09 to reconnect with my friends/family/community. I've developed more friendships/had more of a social life in one month in IL than I had in 8 years in TX!!!


GOALS:
June 1~150# GOAL MET
July 15~145# GOAL MET
...
I'm on my way to becoming the person I was meant to be: happy, healthy & fit! Little late in life; but, better late than never! Since being on my own since 2002 I initially stayed in TX for 8 years, but moved back to Illinois 9/09 to reconnect with my friends/family/community. I've developed more friendships/had more of a social life in one month in IL than I had in 8 years in TX!!!


GOALS:
June 1~150# GOAL MET
July 15~145# GOAL MET
September 1~140# GOAL MET
November 15~135# GOAL EXCEEDED (133.4#)
December 31~130# GOAL MET

EVENT GOALS:
Turkey Trot 11/25/10 ~ DONE in 38:34
Woodstock Challenge (1st of season), 6/18/11 ~ DONE in 46.07.7
Terrapin 5K, 8/4/11 ~ DONE in 40:48
Champions Run 5K 8/6/11 ~ DONE in 41:25 (3rd place/age group)
SparkFriends

SparkTeams



My Ticker:
current weight: 146.4

Interact with GINGERVISTA






Recent Blogs:

Profile


Member Since: 10/20/2007

SparkPoints: 109,730

Fitness Minutes: 78,211

My Goals:
Hot Chocolate 5K Chicago w/friends November 4, 2012~DONE

Human Race, McHenry
5K w/daughter 4/15/12~DONE!

Tigard Turkey Trot 5K, OR
w/son Thanksgiving 2011~DONE!

Champions Run 5K
August 6 , 2011 w/daughter
~ DONE!
3rd place/age group (60's)

Terrapin 5K-August 4 2011 w/daughter
Soldier Field, Chicago
~ DONE!

Woodstock Challenge 5K with SparkFriends
June 18, 2011 ~ DONE!
2nd place/age group

North Shore (Chicago) Turkey Trot w/daughter on Thanksgiving 2010~ DONE!







My Program:
Walk, bike, strength training. Would love to get back to yoga, Pilates & spinning. Recently discovered jessicasmithtv.com & regularly follow her free exercise videos. Usually eat 3 meals & 2-3 snacks a day. Currently participating in 5% challenge.

Personal Information:
Currently live in Crystal Lake, IL with two remaining cats; we lost Tommy 2/8/14. Work p-t & volunteer at local library.
Until 2002 was vegetarian for 15 years; during & since Alaskan cruise I've added occasional fish. Beautiful daughter now currently in Telluride, CO & my loving son in Portland, OR.

Other Information:
Reading is my favorite pastime: novels, murder mysteries, biographies, The Spark....almost anything.
I'm back into drumming with friends (hoop & African), hanging out with other friends (sounds like a teenager) doing fun activities: dinner/movie, concerts, Bingo, etc; would love to get back to playing ping pong.
I LOVE to cook--mostly vegetarian meals; & earned my Baker's Asst. Certificate in 2010, as I've ALWAYS loved to bake as well.

Profile Image