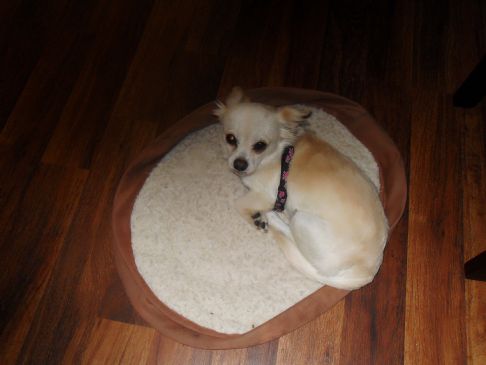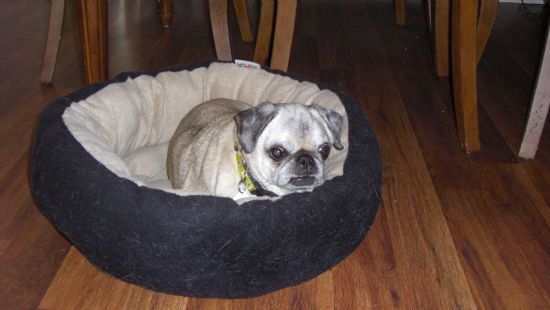 I have 8 pics in my gallery

Awards

Been Gone A Long Time....................
I haven't been active on Spark for a long time now. I had severe arthritis in my right hip for the last several years and I finally had a total hip replacement this month. I am doing well and I hope to be back to full activity by May.

One of the worst things about being in constant pain all the time prior to the surgery was that I couldn't exercise properly. Even walking in the pool was hard and painful. I went from 3-4 mile hikes in the dessert with my husband to having to take ...
I haven't been active on Spark for a long time now. I had severe arthritis in my right hip for the last several years and I finally had a total hip replacement this month. I am doing well and I hope to be back to full activity by May.

One of the worst things about being in constant pain all the time prior to the surgery was that I couldn't exercise properly. Even walking in the pool was hard and painful. I went from 3-4 mile hikes in the dessert with my husband to having to take medication and lay down for an hour when I got home from work. I did my best to smile through it all but my husband told me that he would hear me crying softly sometimes in the middle of the night. The tears were utter helplessness. I would sleep for 20 minutes or so and then wake up from the pain. This went on all night and, to be honest, I don't think I slept more than 4 hours a night during the last two years. It was a nightmare and one of the outcomes of all this was a weight gain of over 10 pounds. I had 20 pounds to lose when things started getting really bad and now I need to lose 36 pounds. That is a lot of weight on my 5' frame - believe me, I can feel it.

Now that I've had the surgery, I need to take steps to get this weight off. Besides feeling and looking better, being lighter will help the life of my new hip joint. The heavier you are the more wear your put on your own God-given joints and the same is true of prosthetic joints. As far as I'm concerned, that's just one more good reason to lose the excess weight. My biggest reason for wanting to lose the weight is that I am so thankful to the Lord that my surgery went so well and that He gave me the courage and strength of keep working and do what I needed to do for the last two years - in spite of the pain. I've had several people tell me that I am "such a strong woman." I tell them the truth - I am not a strong person. I am weak and I am fearful and anxious. God is, and always has been, my strength - it has absolutely nothing to do with me. When the surgeon came out of the OR, he told my husband that the surgery went "perfectly" and he also told him that he was shocked at how deteriorated my hip was - much worse than he even could tell in the x-rays. I had almost no bone left and also had 9 huge bone spurs in that joint and the doctor was amazed that I could walk at all, never mind go to work and do all my daily activities. Wow, who knew! So, while I appreciate the compliment of being called "strong," I cannot take an ounce of credit for my strength.

I know I'm going to have to do some things "better" than I was doing in the past. I'm going to have to start tracking again - it's my lifeline - and I'm going to have to start tracking my activity. Right now I have 10 exercises I have to do 2-3 times each day, including squats, high kicks, walking and even some isometric exercises. In 3 weeks I'll be able to go in the pool again and I'm going to water walk 3-4 times a week. After I am back to normal completely, I'm going to start taking advantage of the excellent gym facilities I have been blessed with in my community. Boy, this is starting to sound scary to me! Can I do it? Or, more to the point, will I do it? I'm not the most "disciplined" person in the world.

In closing, today I am beginning Spark as a "new" person. I've been a member for years but I want to approach this as if I'm here for the very first time. To those of you who might remember me, I hope you are reaching your goals and are feeling positive. To those who I haven't had the pleasure of meeting on the boards before, "Hi" and I hope to get to know you all better as we travel this road together.

Carol
SparkFriends

SparkTeams

My Ticker:
Pounds lost: 3.0

Interact with GENESIS2012





Recent Blogs:

Profile


Member Since: 1/3/2012

My Goals:
Lose 36lbs. and get back to healthy eating habits!

My Program:
Stay in my calorie range; keep an eye on my nutrition every day; get in some exercise every day.

Personal Information:
I live in sunny Arizona with my DH and am the mom of three adult children and two stunningly handsome and intelligent little grandsons -LOL I have just had a total hip replacement and haven't been so pain free in over two years! I love the Lord and am blessed with some wonderful family and friends. I know that life has its ups and downs but I hold to His promises and know that I am never alone, even when the storms come.

Other Information:
I am a big fan of British TV - especially the mysteries and detective shows. I have more recently become a fan of Love It of List It and Property Brothers.

Profile Image