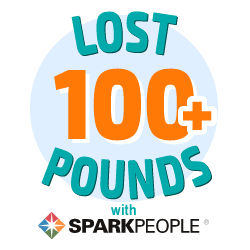 I have 31 pics in my gallery

Awards

GDL
Hello SparkPeople Friends,
I'm Gary and on March 20, 2008, I began the journey that changed my life!!! Don't get me wrong, I'm the same guy with the bad sense of humor... I just changed for the better (even though the jokes remained the same). I lost 100 pounds in three months (on June 19)... but I didn't do it alone!!! I had a few friends along the way that "stuck by me through thick and thin - literally,"..

I had gastric bypass surgery at Detroit's Henry Ford Hospital and ...
Hello SparkPeople Friends,
I'm Gary and on March 20, 2008, I began the journey that changed my life!!! Don't get me wrong, I'm the same guy with the bad sense of humor... I just changed for the better (even though the jokes remained the same). I lost 100 pounds in three months (on June 19)... but I didn't do it alone!!! I had a few friends along the way that "stuck by me through thick and thin - literally,"..

I had gastric bypass surgery at Detroit's Henry Ford Hospital and thanks to the amazing doctors, nurses and dieticians at HF, I am feeling incredible, living a healthier life. Dr. Jeffrey Genaw is a bariatric genius. GETSERIOUS1 (Annette LoDuca-Duhaime, R.D.), a Henry Ford registered dietitian is my hero. Annette recommended that I join this site and I am thrilled to be part of her successful "losing" team, "2008 Twelve Week Body Transformation."

So my physician mentioned the surgery a few times back in 2005-2006, I thought "that's not for me, that's for morbidly obese people", I just have a problem fitting into a few restaurant booths from time-to-time when the owner cuts corners in making each booth smaller to best maximum seating, yeah right, shop at Big and Tall stores with brand name clothing like George Foreman (yeah, the 58-year-old heavyweight boxing champion who sells mini grills and fathered six children named George and Georgetta) and taking diabetes and high blood pressure pills in the morning and at night. I finally woke up --- "Hey guy, morbidly obese, THAT'S YOU!!!"

The more I read about the surgery, and the research done the past 2-3 years in America and in Australia, Sweden and Italy... the more I believed the laproscopic procedure was for me. So last year, I told my doctor that I wanted to have it done and he and his staff made the recommendations I needed. Once my insurance company gave me the green light, the more serious, the stricter I became with losing weight. Gone were the double cheesy pizzas, greasy egg rolls and King Size candy bars (enough chocolate for a king, queen and the entire village). Do I miss some foods, sure... but with every pound I lose, I feel better and better, and I am confident THE WEIGHT WON'T RETURN!

It's interesting...since my surgery, many of my (former) favorite foods don't taste as good. I'll eat fruit over chocolate any day... not just because they are healthier... but fruit actually tastes better to me now!!! Apple slices, cantaloupe, honey dew, blueberries, watermelon, cherries (I'm starting to salivate sssssssss).

After joining SparkPeople on April 4, 2008, I weighed 277 pounds and began losing faster and staying healthier.

I underwent the surgery for one reason and one reason only... to eliminate my Type II diabetes... and the day I left the hospital, I tossed my daily pill down the hospital toilet. Almost immediately, my glucose level was normal. Even my blood pressure lowered. The only pills I consume now are vitamins. I know that the surgery IS a last resort to weight loss, but I had the surgery to eliminate the diabetes... I wanted to add 15 years to my life. The more I read, the more I knew this surgery was destined for me... but I have to say the weight loss was a bonus, a major bonus that I never believed would feel so good.

If you missed the segment on bariatric success stories last April on CBS-TV's "60 Minutes," check it out:
http://www.cbsnews.com/stories/2008/04/1
7/60minutes/main4023451.shtml

Feel free to peruse my photo gallery... it's not for the weak hearted, I guarantee, you will see "the good, the bad and the very ugly" of me (many of the worst from February of 2008, on vacation in Florida). When I feel the craving, I just go online and look at a few of these pictures... the gallery gets me back on track... it is my "reality check."

JUNE 2008 --
It's amazing... I feel like a new person... I set my goal and lost 100 pounds since my surgery three months ago. I bench pressed 100 pounds of weights just to see what my weight loss felt like. I can't believe how great I feel. And I have to tell you, after losing all that weight, I've never been hugged so much in my life. It's strange, even people that I don't know but have seen me around... they walk right up, stare for a moment, open their arms wide and come in for a big hug!!! You know the kind, like the ones in "Big Momma's House"... I (not 2)." Hey, I'm a warm and fuzzy dude and everything... ok, I cried once... hmmm maybe twice in the movies, c'mon we're talkin' Bambi, who didn't cry in Bambi?... but I'm a tough sports guy too,... I'm just not used to getting so much attention.

I've said hello to people at work, who I've known for 15 years and received blank stares, four of those people didn't even know who I was. When I spoke and they heard my voice, two of them made the connection. One vice president, who I work with closely, visited my office three days later to apologize. This experience, my journey is so strange and wonderful!!! Well, enough about me ... I would love to hear about you.

To keep me successful, weighing in at "Weight Watchers at Work" in front of my peers is a major help. My WW instructors Mary and Adrienne continue to help me mentally and physically for my weekly Tuesday weigh-in. This site has also kept me in the right direction.

I enjoy meeting new friends on this site. I cannot thank you all enough for your advice and hearing your own personal stories.
Each and every one of you have helped me change. Thank you all for the motivation you have given me.

--Gary

***************************************

HERE ARE A FEW MEMORABLE QUOTES TO LIVE BY:

Bigger snacks mean bigger slacks. ~Author Unknown

To lengthen your life, shorten your meals. ~Proverb

I recently had my annual physical examination, which I get once every seven years, and when the nurse weighed me, I was shocked to discover how much stronger the Earth's gravitational pull has become since 1990.
~Dave Barry

We never repent of having eaten too little.
~Thomas Jefferson, 1825

If you hang your swimsuit
On the refrigerator door,
The goodies inside
Will be easier to ignore.
~The Quote Garden

Don't go out of your weigh to please anyone but yourself.
~Author Unknown

Obesity is a mental state, a disease brought on by boredom and disappointment.
~Cyril Connolly, The Unquiet Grave

Food has replaced sex in my life; now, I can't even get into my own pants. ~Author Unknown

Fat is not a moral problem. It's an oral problem.
~Jane Thomas Noland

Never eat more than you can lift. ~Miss Piggy

The leading cause of death among fashion models is falling through street grates. ~Dave Barry



###

SparkFriends

SparkTeams



My Ticker:
current weight: 199.8


Recent Blogs:

Profile


Member Since: 4/3/2008

SparkPoints: 0

Fitness Minutes: 39,960

My Goals:
I want to continue to eat right, lose and maintain my weight, exercise often and live longer for my daughter who is beautiful, inside and out.

My Program:
I exercise five days a week either at the fitness center or walking at work or my neighborhood (a minimum of 45-60 minutes daily).


Personal Information:
NAME: Gary

PLACE:
Farmington Hills, Michigan
(Detroit suburb)

HEIGHT: 5' 10"

WEIGHT: when ya askin'?

WEIGHT GOAL:
200... then 175... then we'll talk.

BMI: 29... and dropping

AGE:
Old enough to know that Paul McCartney was in a band before "Wings."

HOBBIES: sports, swimming, art, film, music, concerts, theatre, writing, playing drums, teaching, photography, hanging out at Michigan's vineyards (wineries) and Cocoa Beach (the best beach in Florida)!

FAVORITE SURF SHOP
Ron Jon's

FAVORITE COLOR:
Blue

FAVORITE FAST FOOD:
Huh... What's that?

FAVORITE SPORTS:
Basketball, Baseball Hockey and Grand Prix racing... no NASCAR.

FAVORITE FOODS:
All kinds of fruit and a few things that I shouldn't have (too often).

BOXERS OR BRIEFS:
Hmmmm... briefs now!
Never a Speedo, never!

FAVORITE JACKSON:
Tito


Profile Image