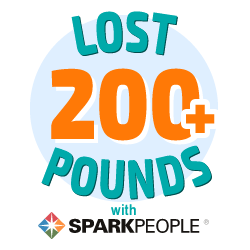 I have 4 pics in my gallery

Awards

evolution of me
Hello and welcome to my sparkpage... I am Gavin. I'm 24! and I live in St Paul MN. I've been overweight my whole life. But after high school I became depressed and addicted to fast food. I gained a lot more weight...

it wasn't until I decided I need to take care of myself as a human being that I started to turn things a round. I've come a long way, but I feel like I have a lot to learn still about connecting my mind to my body.

I'm on a weight loss journey. ...
Hello and welcome to my sparkpage... I am Gavin. I'm 24! and I live in St Paul MN. I've been overweight my whole life. But after high school I became depressed and addicted to fast food. I gained a lot more weight...

it wasn't until I decided I need to take care of myself as a human being that I started to turn things a round. I've come a long way, but I feel like I have a lot to learn still about connecting my mind to my body.

I'm on a weight loss journey. well, the journey of life really. there's no finish line, just enjoy the ride.
--------------------------
09/18/07: 424 lbs
10/15/07: 419 lbs
11/23/07: 414 lbs
01/04/08: 415 lbs
01/14/08: 418 lbs
02/22/08: 408 lbs
04/04/08: 398 lbs
04/14/08: 397 lbs
05/10/08: 389 lbs
05/23/08: 383 lbs
06/13/08: 377 lbs
06/28/08: 372 lbs
07/03/08: 372 lbs
07/12/08: 367 lbs
07/19/08: 367 lbs
07/21/08: 366 lbs
07/24/08: 364 lbs
07/31/08: 362 lbs
08/06/08: 358 lbs
08/16/08: 355 lbs
08/28/08: 349 lbs
09/04/08: 347 lbs
09/11/08: 342 lbs
09/15/08: 345 lbs
09/25/08: 339 lbs
10/08/08: 332 lbs
10/10/08: 331 lbs
10/14/08: 330 lbs
10/20/08: 328 lbs
11/03/08: 323 lbs
11/06/08: 321 lbs
11/26/08: 315 lbs
12/04/08: 312 lbs
12/11/08: 309 lbs
12/22/08: 304 lbs
12/31/08: 301 lbs
01/09/09: 292 lbs
01/19/09: 293 lbs
02/02/09: 283 lbs
02/23/09: 276 lbs
03/16/09: 276 lbs
03/27/09: 273 lbs
04/08/09: 266 lbs
------------------------------------
phase 2:
04/20/09: 263.2 lbs
04/27/09: 261.8 lbs
05/04/09: 259.6 lbs
05/11/09: 257.2 lbs
05/25/09: 252.8 lbs
06/01/09: 251.6 lbs
06/08/09: 248.8 lbs
06/12/09: 247.4 lbs
06/19/09: 244.6 lbs
06/26/09: 241.6 lbs
07/03/09: 246.2 lbs
07/10/09: 240.8 lbs
08/11/09: 234.6 lbs
08/14/09: 232.8 lbs
09/01/09: 232.2 lbs

my relative strength
(5x3 completed good form squat / bodyweight)
09/23/09: 45/231=0.1948
10/03/09: 55/236=0.2330
10/05/09: 60/237=0.2532
10/09/09: 65/236=0.2754
10/14/09: 75/238=0.3151
11/30/09: 65/218=0.2982
12/05/09: 75/218=0.3440
12/23/09: 75/215=0.3488
12/28/09: 75/210=0.3571
01/01/10: 80/208=0.3846
01/08/10: 85/207=0.4106
01/15/10: 90/205=0.4390
01/18/10: 90/203=0.4433
02/17/10: 85/194=0.4381
03/08/10: 95/198=0.4797
03/10/10:100/199=0.5025
03/17/10:100/195=0.5128
03/29/10:105/190=0.55
05/05/10:105/180=0.58
05/15/10: coming to the realization that my form sucks and I'm just gonna reset.


9/27/10
180lbs

01/07/11
171 lbs
SparkFriends

SparkTeams

My Ticker:
current weight: 175.0

Interact with GAVIN_OWENS







Recent Blogs:

Profile


Member Since: 4/2/2008

SparkPoints: 1,737

Fitness Minutes: 1,211

My Goals:
changed my goal to 205, kind of a motivation thing.
but 212 would be half of where I started.

-track nutrition daily
-eat more often
-eat healthier, more veggies!



Personal Information:
http://www.twitter.com/starvin
24. live in st paul Minnesota.

currently attending Normandale Community College





Profile Image